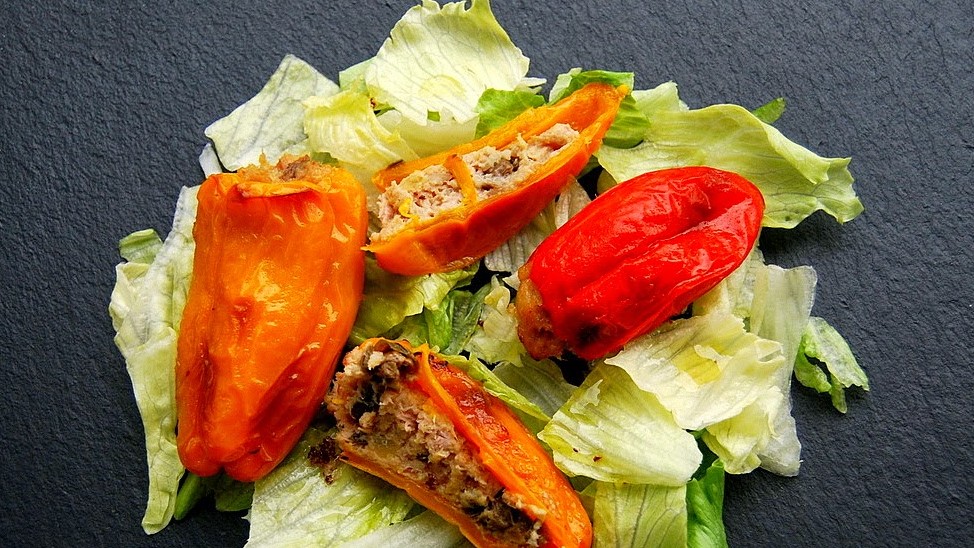 Recipe
Sweet peppers stuffed with tuna and capers with iceberg salad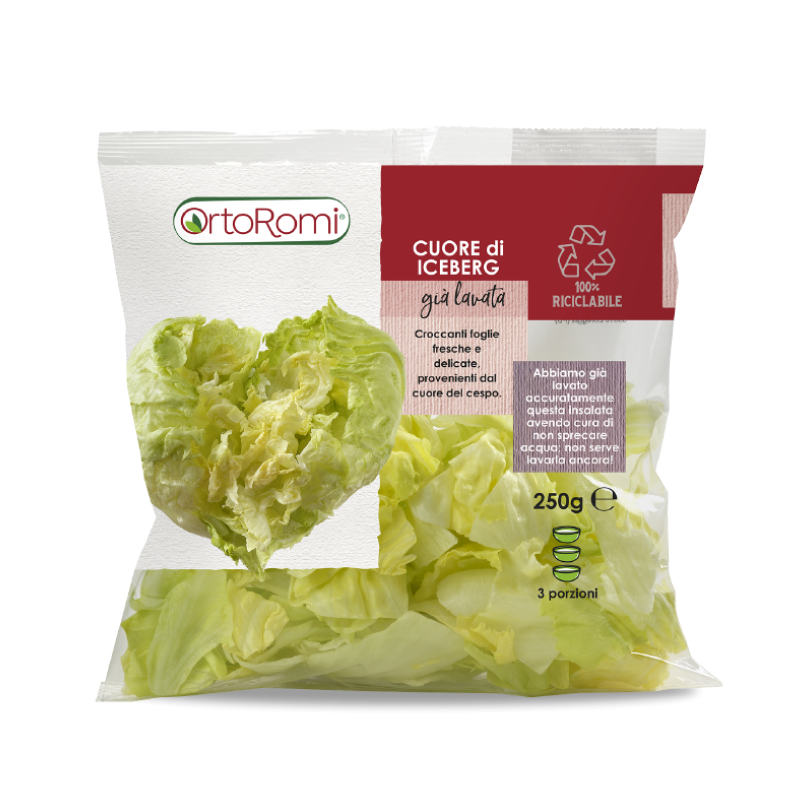 Ingredients for 2 people:
---
230g of Sicilian sweet peppers
160g of tuna fillets
70g of Ortoromi Iceberg lettuce
1 tablespoon of desalted capers
40g of mayonnaise
70g of grated bread
1 tablespoon of raspadura cheese
1 clove of garlic
Laurel
1/4 lemon
70ml of dry white wine
Salt
Black pepper
Extravirgin olive oil
---
Preparation time:
50 minutes
---
Preparation
With a small knife remove the petiole of the peppers and the inner seeds. Carefully wash and dry the peppers, sprinkle them with a little salt, then turn them over and let stand for at least 15 minutes. Drain the tuna well, put it in a bowl together with the capers, the cheese and the mayonnaise, mix well and add salt and pepper. At this point, add the grated bread gradually, mix well until you obtain a homogeneous mixture; then stuff the peppers with this mixture. Put a pan on the stove with a drizzle of extra virgin olive oil, when the oil is hot add the clove of garlic and bay leaf, leave to flavor for a few minutes, then add the stuffed peppers, brown them and then blend with the white wine. Once the wine has evaporated, put the peppers in the hot oven at 180° and cook for 20 minutes. Season the salad with a vinaigrette made with olive oil, lemon juice, salt and pepper. Put the stuffed peppers on a bed of Iceberg lettuce OrtoRomi and cut a pepper in half to make the filling visible.
With bright and vivid colors, Daniela & Diocleziano presents us with a perfect dish.