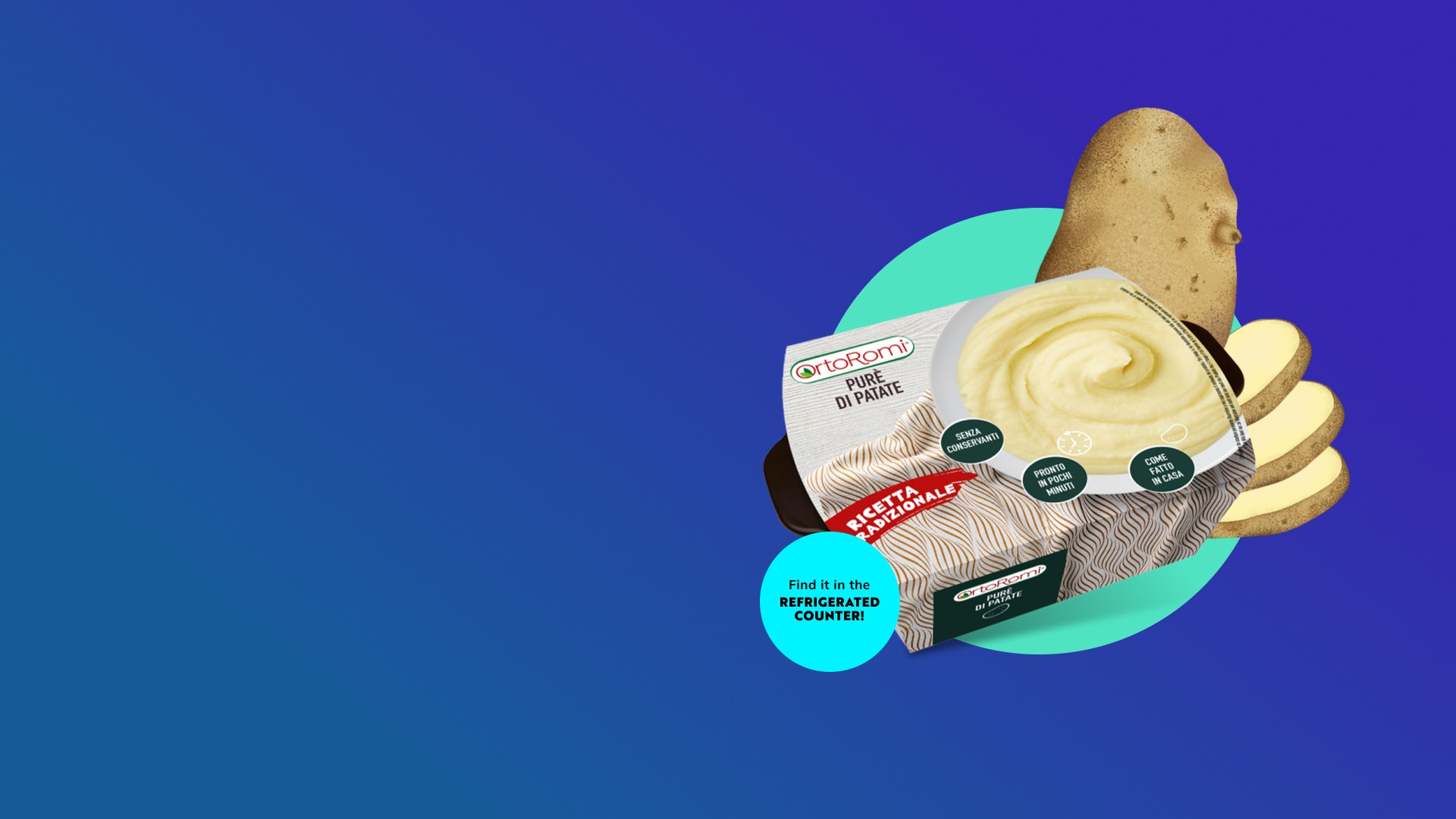 OrtoRomi
Mashed potatoes
OrtoRomi's mashed potato is made with quality ingredients, without dyes or preservatives and is ideal as a side dish for meat and vegetable main courses. Available in 400g trays, it must be heated for a few minutes in the microwave or in a pot before being consumed.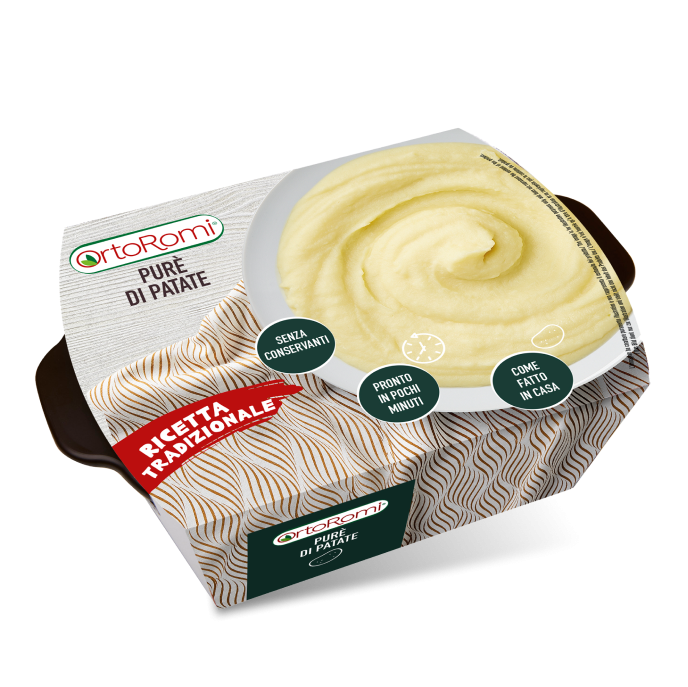 Mashed potato
Fresh purée with salt, potatoes, milk, cream and Parmigiano Reggiano, like homemade.
400g
Scopri di più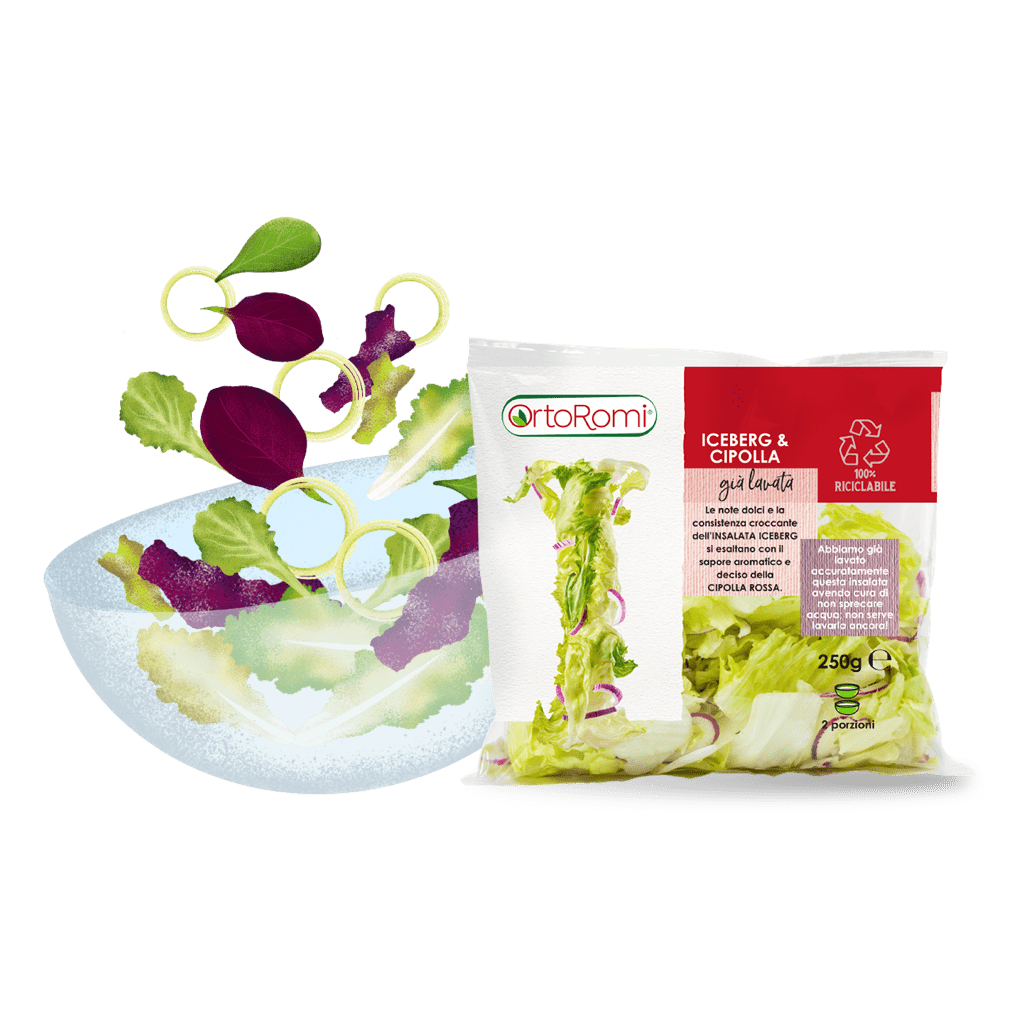 OrtoRomi
Healthy and ready to eat
Honesty, passion, commitment and dedication are the human values ​​shared by all the women and men working in our cooperative. We look to future generations starting from our history and our identity, placing our sense ​​of service and our know-how at the leading principle of the promise we make you every day as a citizen and consumer.
Discover our values