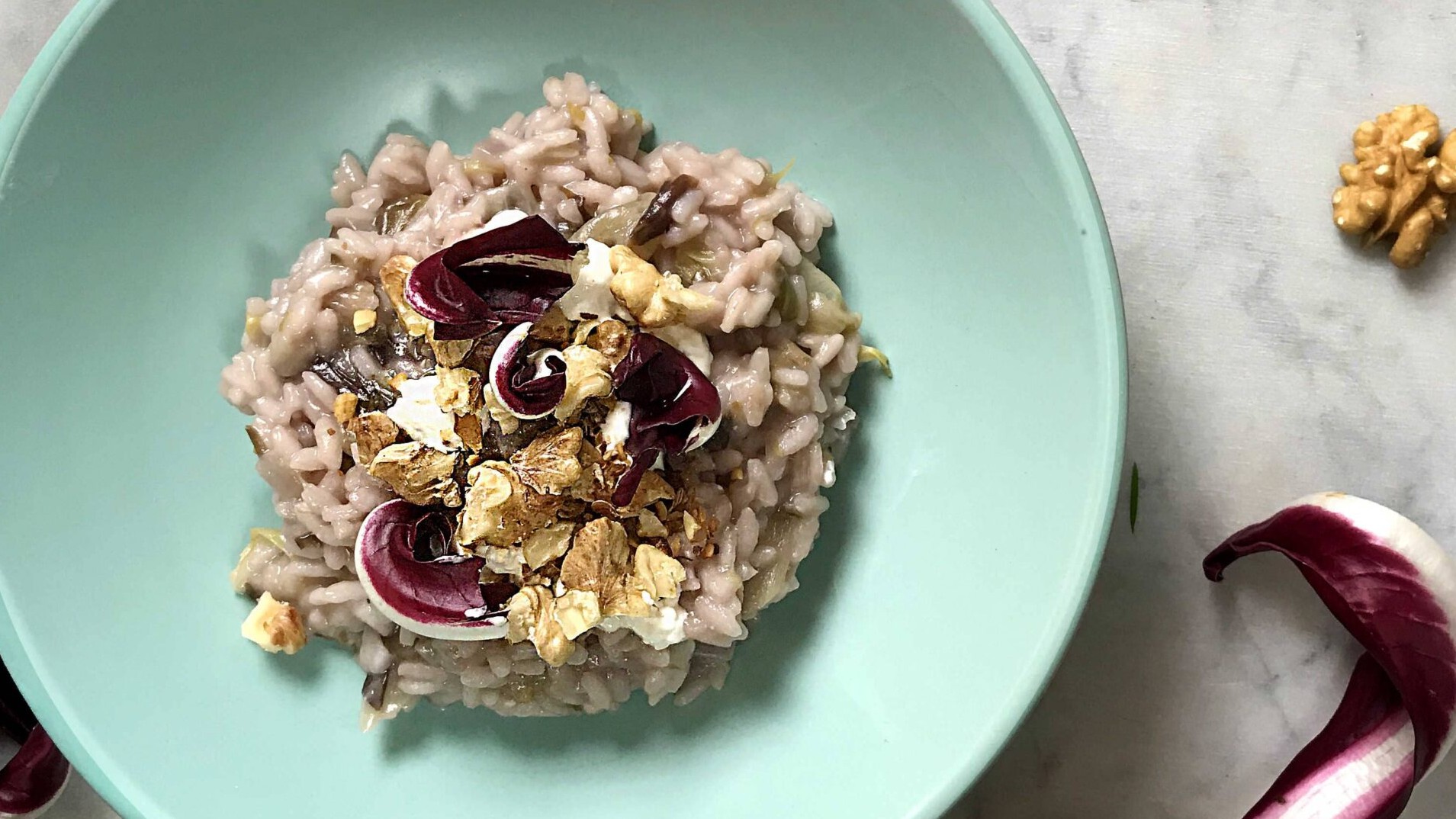 Recipe
Risotto with radicchio, robiola cheese and walnuts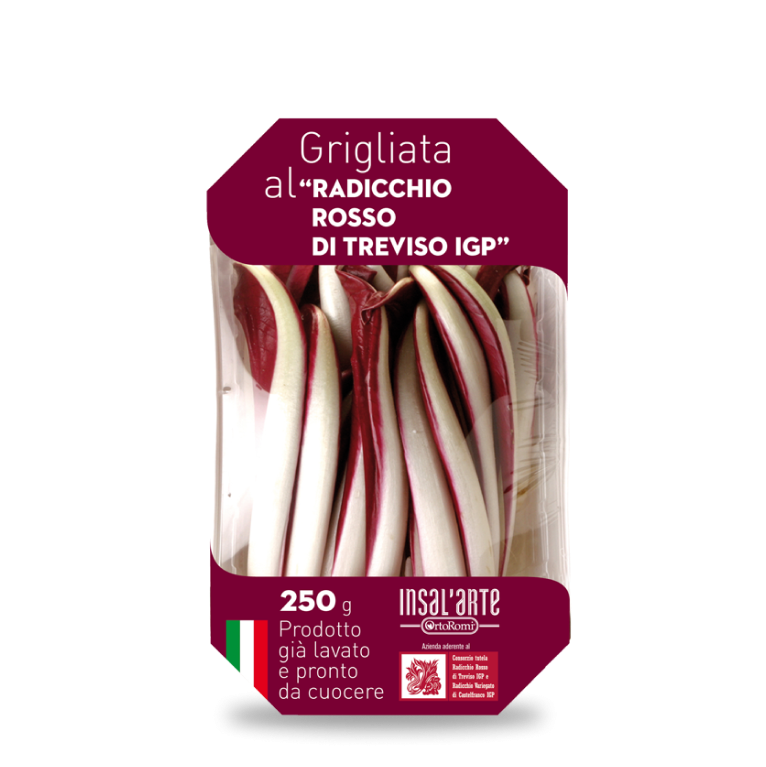 Ingredients for 2 people:
---
170g of carnaroli rice
1 pack of P.G.I. Grigliata al Radicchio Rosso di Treviso by Insal'Arte
Vegetable broth
Onion or shallot
1 glass of red wine
Walnuts
100g of robiola cheese
Salt and pepper
---
Preparation time:
10 minutes
---
Preparation
The secret of a winning risotto for your children? Season with healthy vegetables and cheese. OrtoRomi offers you the sweetness of the Radicchio Rosso di Treviso I.G.P. combined with the crispness of the walnuts and the softness of the robiola.
Take the Red Radicchio di Treviso I.G.P., already washed in comfortable and ready to taste and turn into very thin strips. Take a pan and add finely chopped oil and shallots. Then add the radicchio and cook for a few minutes. When the radicchio has started to dry you can add the rice to toast it for a few minutes along with the seasoning. After a couple of minutes you can add the red wine and let it blend for good. At this point continue the preparation by adding a ladle of vegetable stock. When the risotto is cooked, you can turn off the heat and add the robiola, adding salt and pepper. Separately toast the walnuts for a few minutes. Serve the risotto, adding the toasted walnuts, a few robiola flakes and an advanced tuft of radicchio.