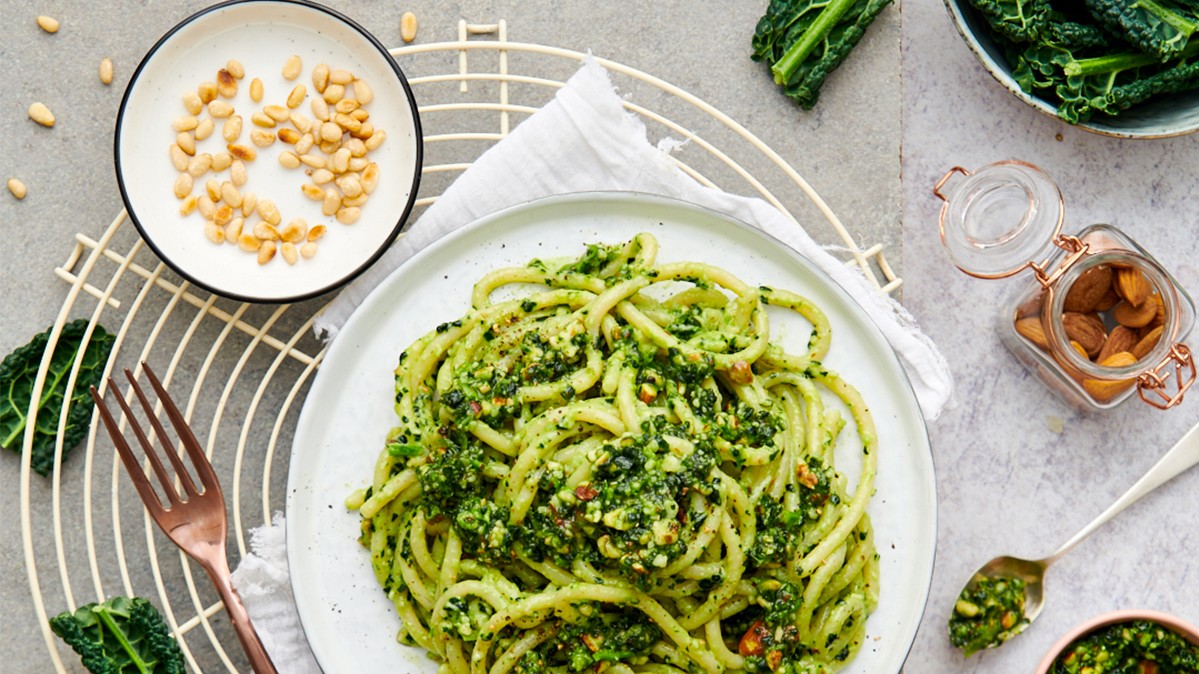 Recipe
Pici with kale pesto
Ingredients for 4 people:
---
360g of pici (fresh Italian pasta),
1 glove of garlic,
200g of OrtoRomi fresh cut Kale,
80g of unpeeled almonds,
40g of pine nuts,
80g od Parmesan cheese,
Extravirgin olive oil,
Salt and pepper
---
Preparation time:
20 minutes
---
Preparation
An Italian traditional recipe, ideal for a family lunch. Learn how to prepare a pesto with kale, nuts and parmesan cheese.
Toast the almonds and pine nuts separately in a non-stick pan. Wash the black cabbage leaves very well and dry them. Remove the central rib and collect the leaves in the blender along with the almonds, pine nuts, chopped Parmesan cheese, garlic, salt and pepper. Blend everything by adding the oil slowly until you get the desired consistency. Boil the pici in boiling salted water, drain when al dente and toss with the prepared pesto, diluting if necessary with a little cooking water. Stir, transfer to serving dishes and serve adding, if you like, lemon zest.