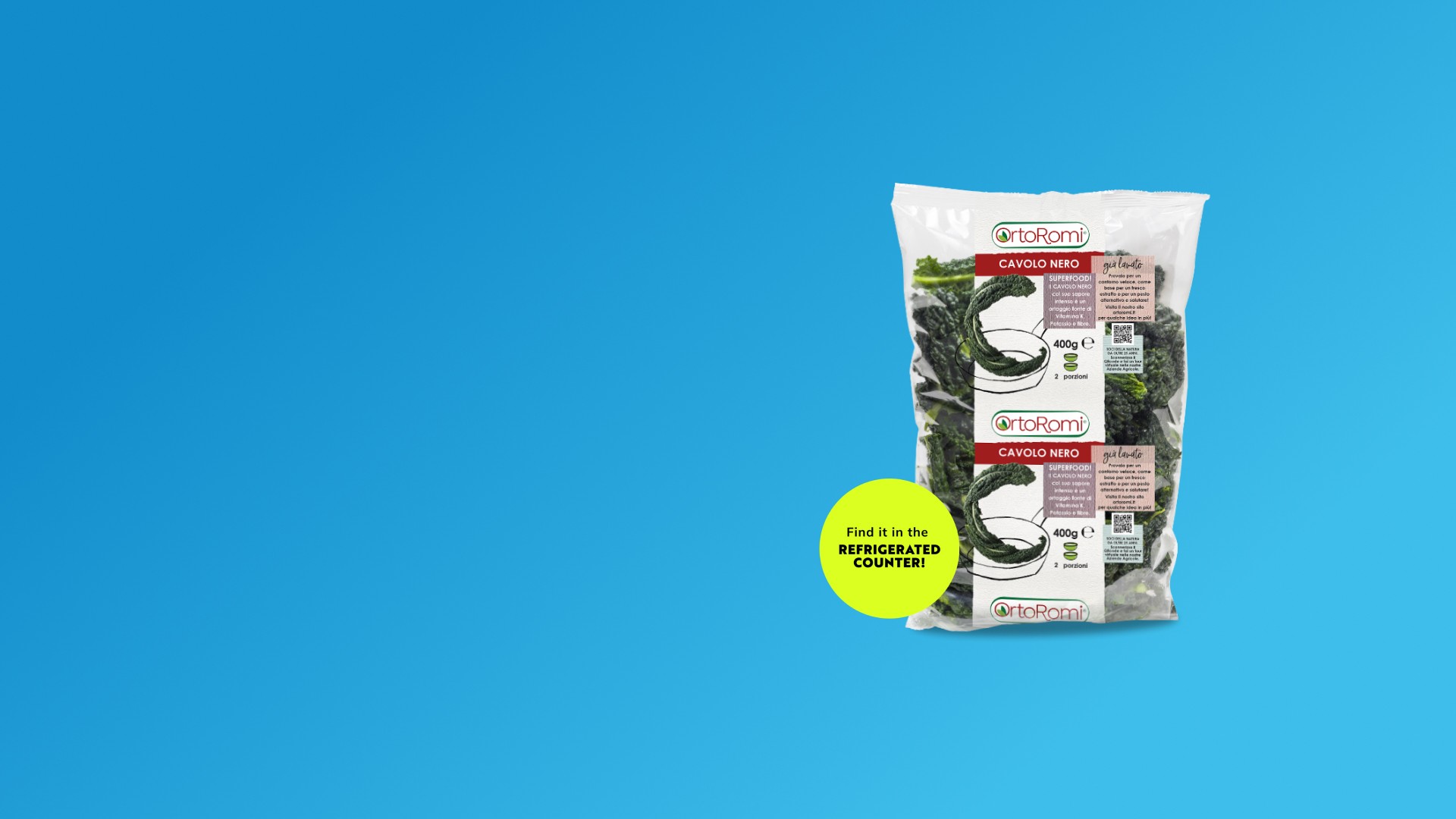 OrtoRomi
Kale
From integrated pest management, black cabbage is suitable for delicious side dishes in a pan, as a base for a fresh slow juice or for an alternative and healthy pesto.
400g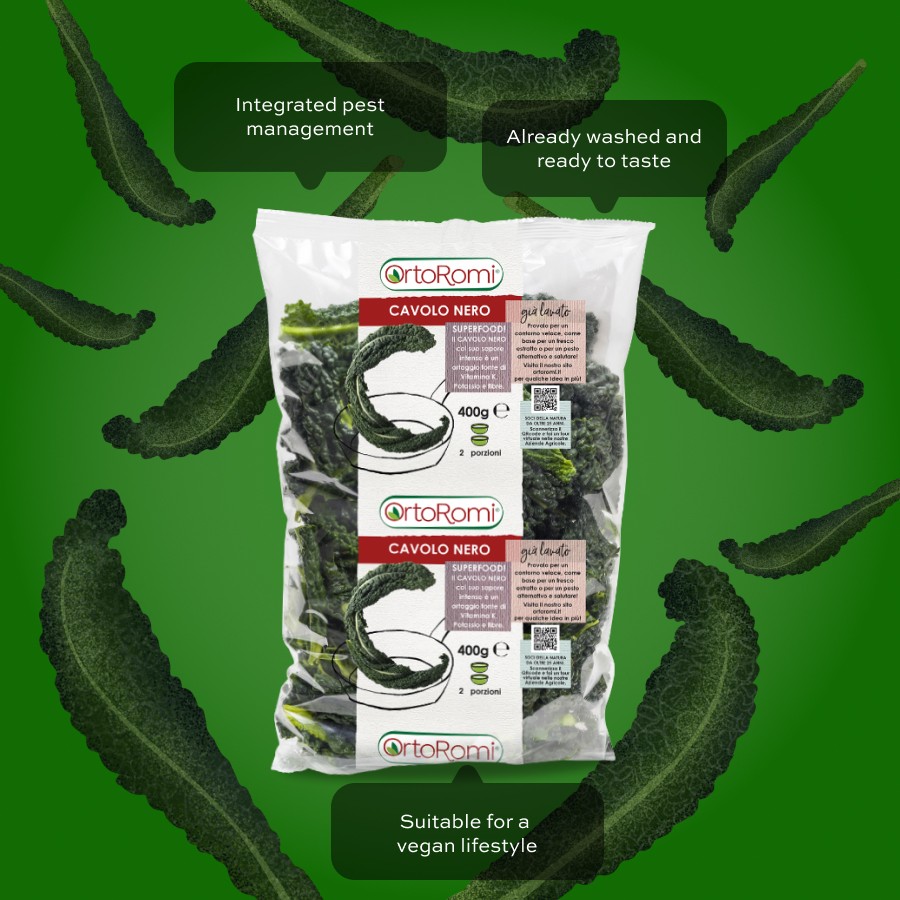 Benefits of the product
Kale is rich in vitamins K, potassium and fibres
Product Specifications
Fresh cut salad
Ready to eat fresh cut salad
---
Integrated crop management
OrtoRomi products are grown with Integrated Crop Management system that permit to cut down the use of chemical substances and to preserve the health of the consumer and the environment
---
Suitable for a vegan lifestyle
Suitable for a vegan lifestyle
---
To be stored in the refrigerator
Please store this product in the refrigerator, in order to respect the cold chain
---
100% recyclable packaging
From plastic, as from glass and paper, it is possible to give life to a new object, if given in the appropriate bins. Learn to differentiate and change our lifestyle, giving new life to waste
(Average values per 100g)
---
---
Fats
1 g of which fatty acids 2,1 g
---
Carbohydrates
5,7 g of which sugars 1,2 g
---
---
---
---
---
---
---
Recipes OrtoRomi
Endless opportunities to get to know the best products for an always tasty and healthy diet
Recipes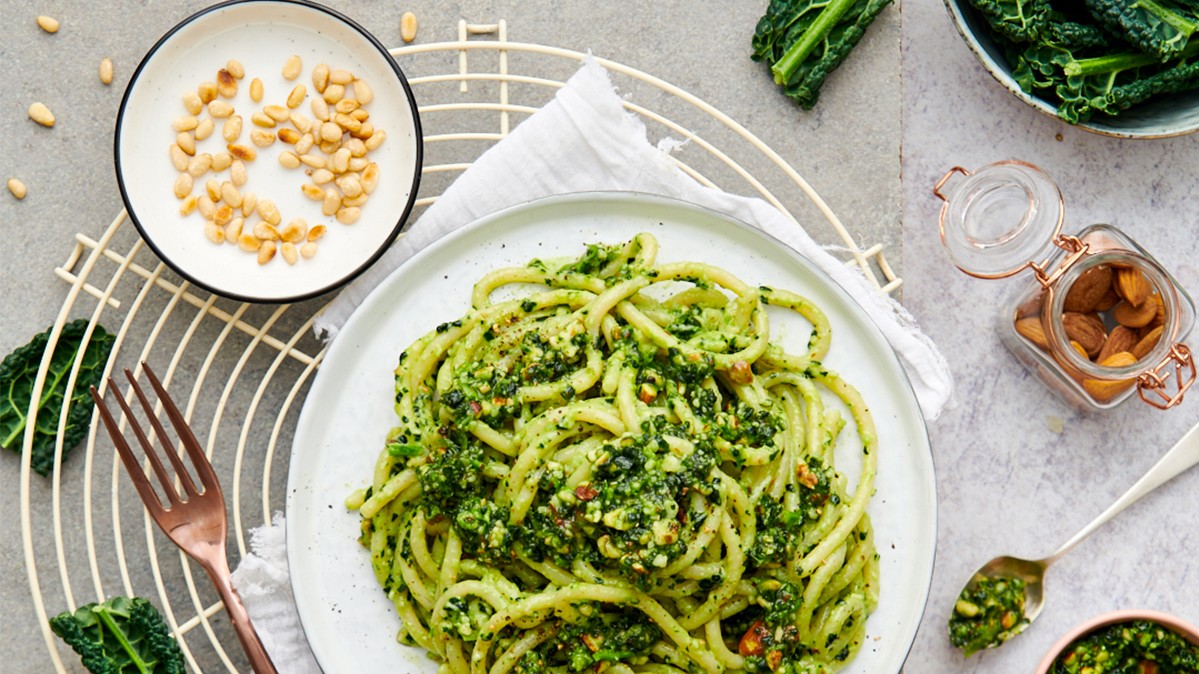 Published 7 Months Ago
Pici with kale pesto
An Italian traditional recipe, ideal for a family lunch. Learn how to prepare a pesto with kale, nuts and parmesan cheese. Toast the almonds and pine nuts separately in a non-stick pan. Wash the black cabbage leaves very well and dry them. Remove the centr...
Find More
Recipes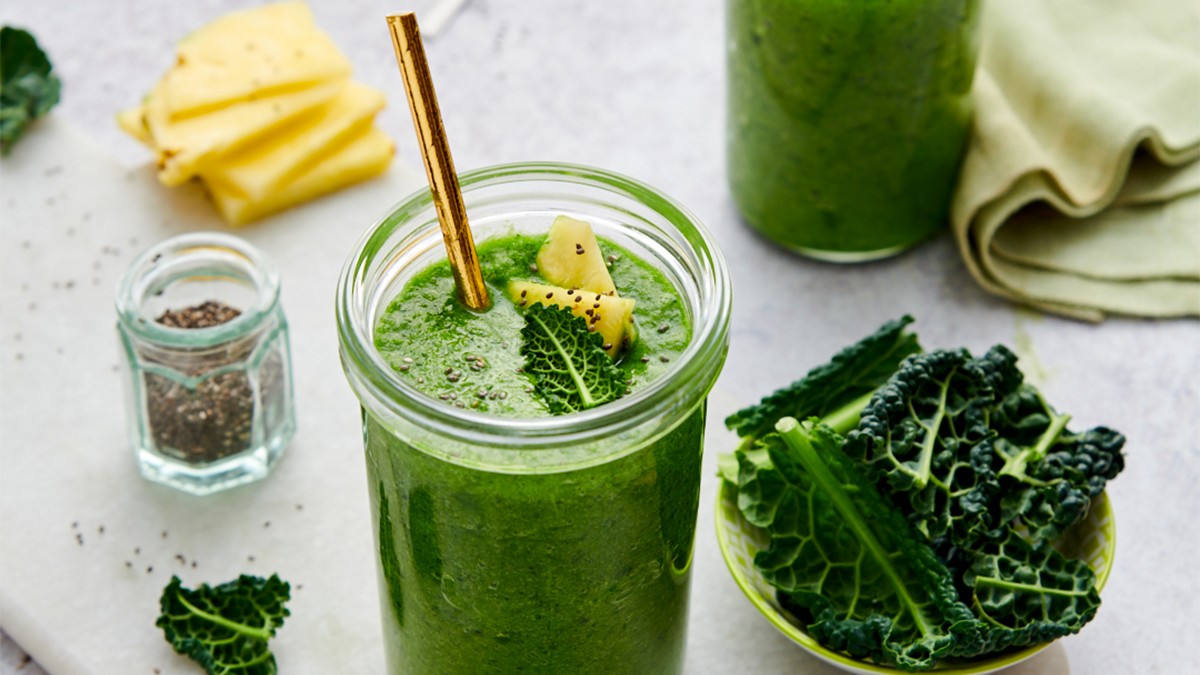 Published 7 Months Ago
Kale smoothie with pineapple and banana
A slow juice rich in vitamins, fiber and potassium: it cannot be missing to recharge the day or as a post work-out. Put the black cabbage, banana and pineapple into pieces in the jar of an extractor. Add the chosen spices, chia seeds, lemon juice and water...
Find More
kitchen ideas
Endless opportunities to get to know the best products for an always tasty and healthy diet
kitchen ideas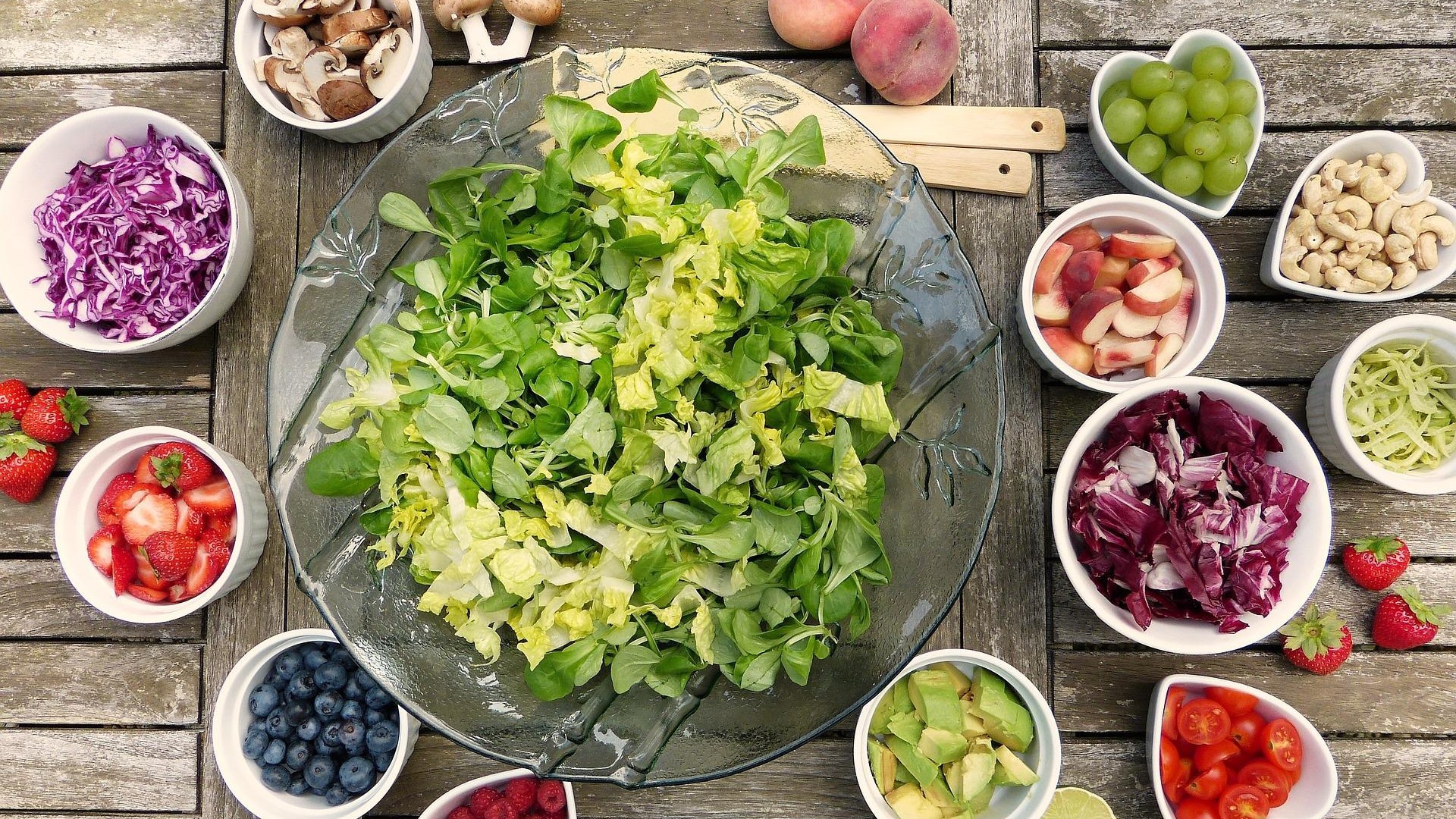 Published 1 Month Ago
Contorni di verdure invernali: quali sono i più buoni
Le giornate più corte, il tempo sempre più incerto, i primi freddi. Sta arrivando l'inverno, anche a tavola. È il momento delle verdure invernali e dei più buoni contorni che si possano realizzare…
Find More
kitchen ideas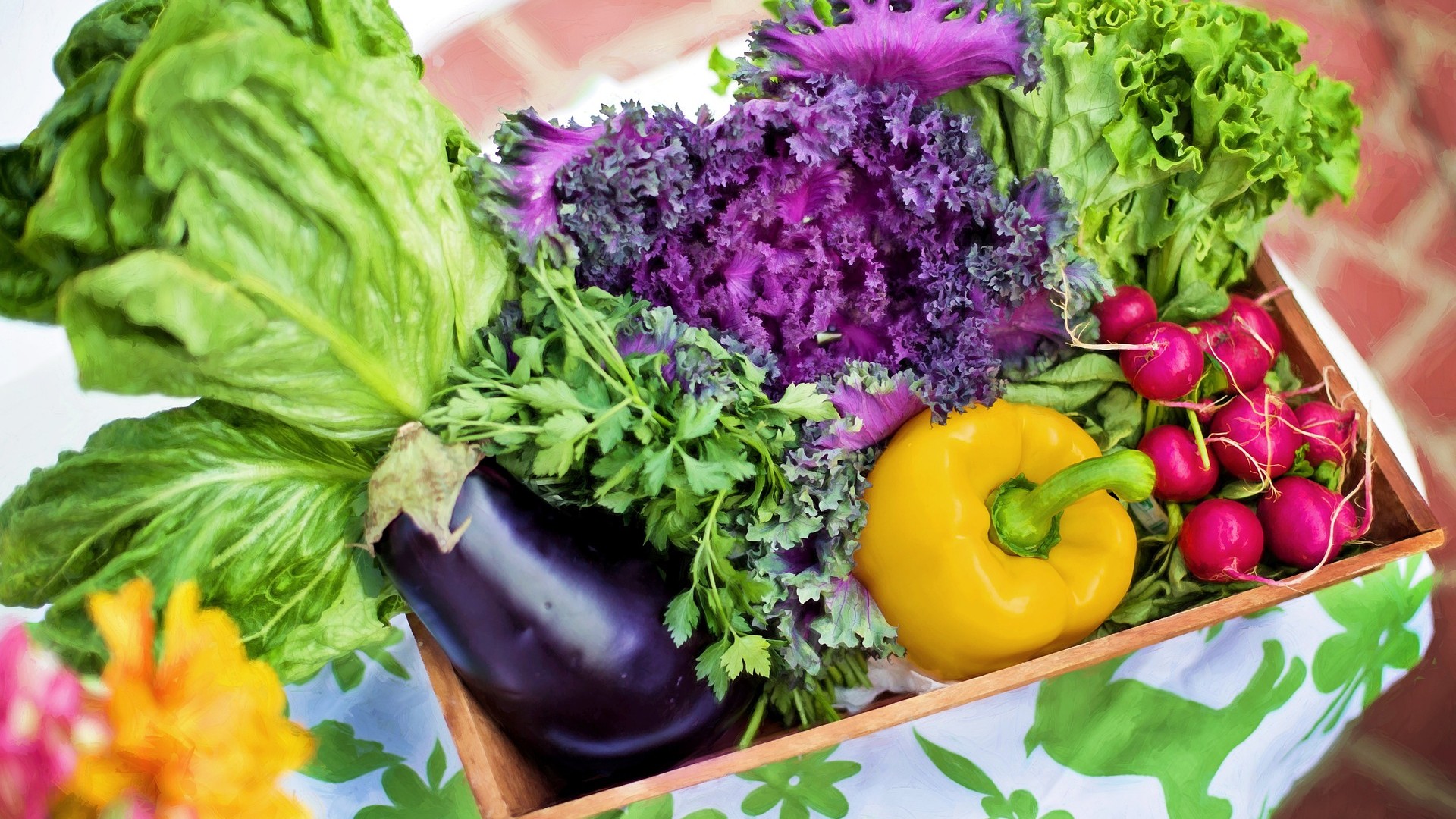 Published 1 Month Ago
Verdure di stagione di novembre: quali sono
L'autunno ha oramai definitivamente spazzato via i ricordi d'estate. E anche alla tavola arrivano nuovi prodotti. Ecco quali sono le verdure di stagione per il mese di novembre.
Find More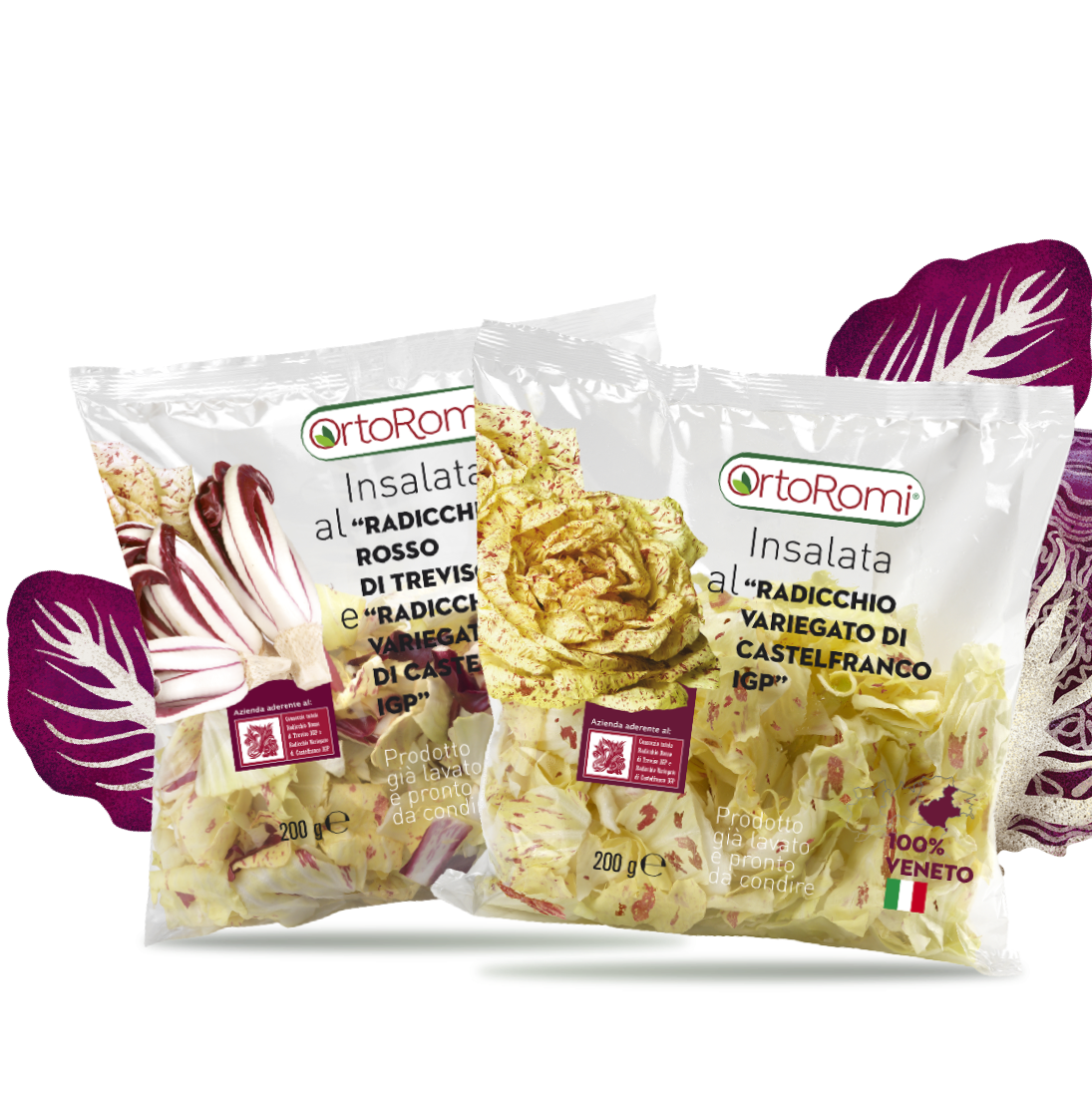 OrtoRomi
Transparency
Quality and authenticity without forgetting the taste. We guarantee you top quality products that preserve all the properties of the raw materials from which they are born. These products have a natural and genuine taste, because they are made with the best fruit and vegetables available. Our quality commitment throughout the supply chain ensures that our products meet your needs as an attentive and aware consumer but also as a good food lover.
Discover our values