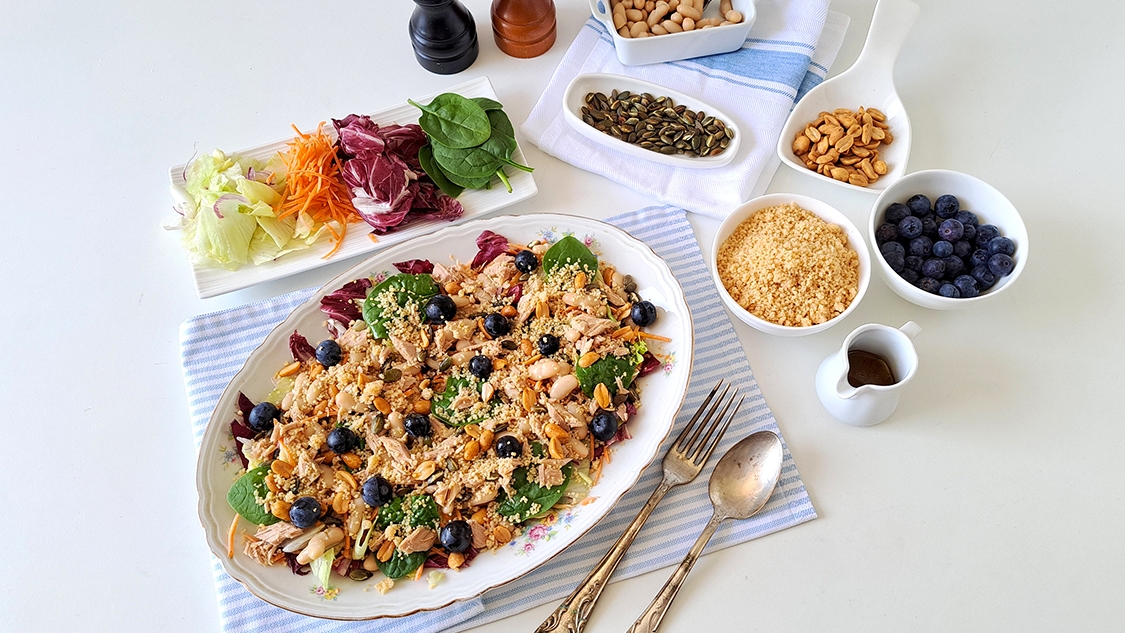 Recipe
Iceberg salad with lemon vinaigrette
Ingredients for person:
---
iceberg with OrtoRomi onion
OrtoRomi red radicchio
OrtoRomi carrots
OrtoRomi baby spinach
cous cous
boiled beans
drained tuna in oil
peanuts
pumpkin seeds
blueberries
Vinaigrette:
3 tablespoons of extra virgin olive oil
2 tablespoons of OrtoRomi lemon extract
1 tablespoon of apple cider vinegar
salt and pepper
---
---
Preparation
Spread the salads on a serving dish one at a time making a layer for each type, iceberg with onion, red radicchio, carrots and baby spinach.
Add the tuna, beans, peanuts, pumpkin seeds, blueberries and finally the couscous.
Prepare the vinaigrette by mixing oil, vinegar, lemon extract, salt and pepper with a whisk and pour it over the salad.
One more idea: you can replace the beans with other legumes such as lentils, chickpeas or peas ... Instead of pumpkin seeds you can use linseed, sesame, chia ...