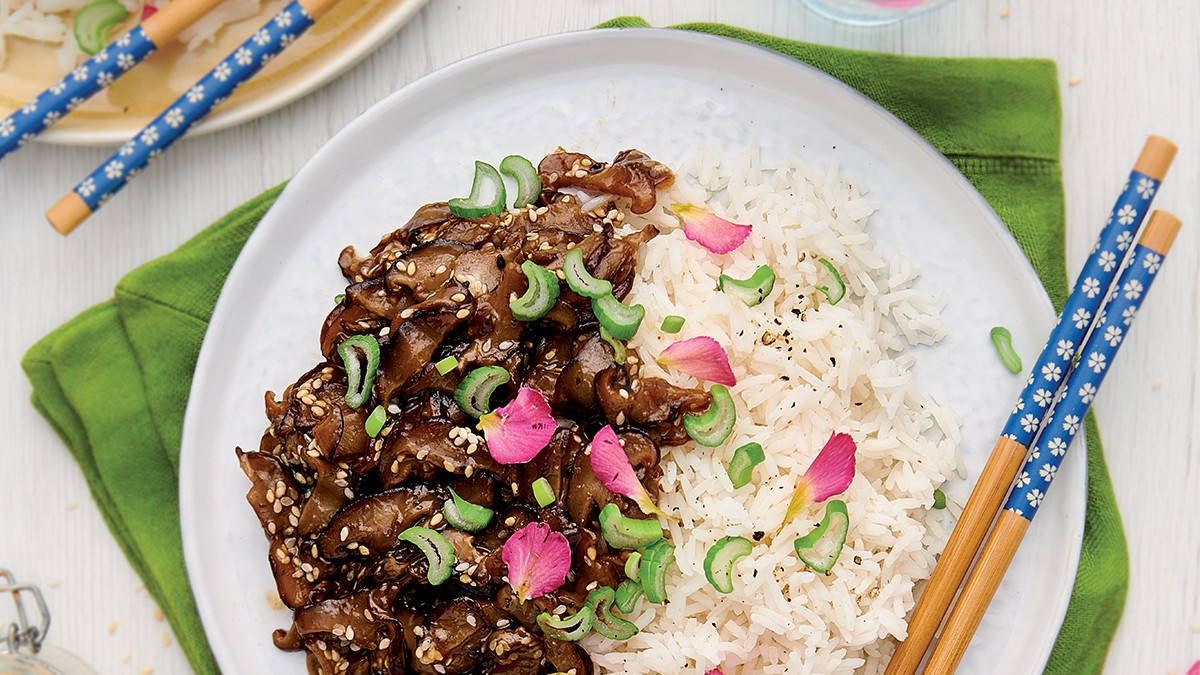 Recipe
Bitter-sweet shiitake mushrooms with basmati rice
Ingredients for 4 people:
---
500g of OrtoRomi Shiitake Mushrooms,
200g of already boiled basmati rice,
1/2 teaspoon of corn starch,
1 tablespoon of sesame oil,
1-2 tablespoons of maple syrup or honey,
2 tablespoons of sauce of soy,
Sesame seeds,
2 cm of fresh ginger,
1 spring onion,
Pepper.
---
Preparation time:
2 minutes
---
Preparation
Do you know Shiitake Mushrooms? They have Asian origin, mainly from China and Japan, but today they are also grown in our Italian territory. Shiitake is defined as the "elixir of life" and is the basis of oriental medicine precisely because of its beneficial properties.
In a pan heat the sesame oil, add the maple syrup or honey, soy sauce, sesame seeds, pepper, peeled and grated fresh ginger and corn starch. Cook for 2-3 minutes until you get a thick sauce. Add the mushrooms and mix to cover them for a few minutes. Serve with the basmati rice and the green part of the spring onion cut into rings.