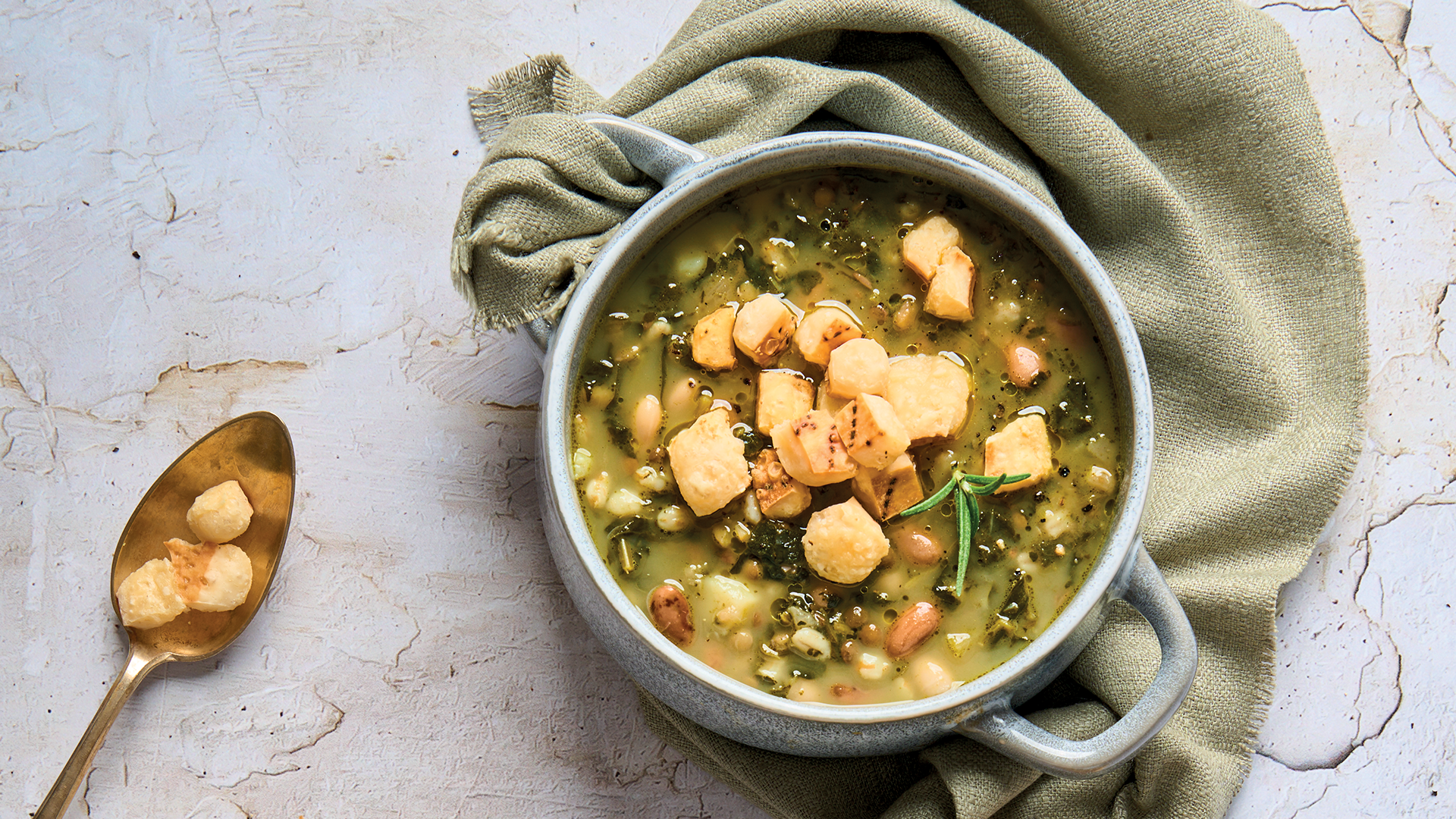 Recipe
Tuscan soup with Grana Padano's pop corn
Ingredients for 1 person:
---
1 pack of OrtoRomi Tuscan soup (310g)
1 crust of Grana Padano
Extra virgin olive oil
Rosemary
---
---
Preparation
Wash the crust of Grana Padano very well and dry it. Then cut it into small cubes and cook it over high heat in a pan with a drizzle of oil and rosemary needles (or in the oven at 190°C for 10 minutes). After this time let it cool and divide the cubes (they will have stuck a bit).
Heat the soup and serve it with the Grana Padano crusted popcorn, a drizzle of raw oil and more rosemary.