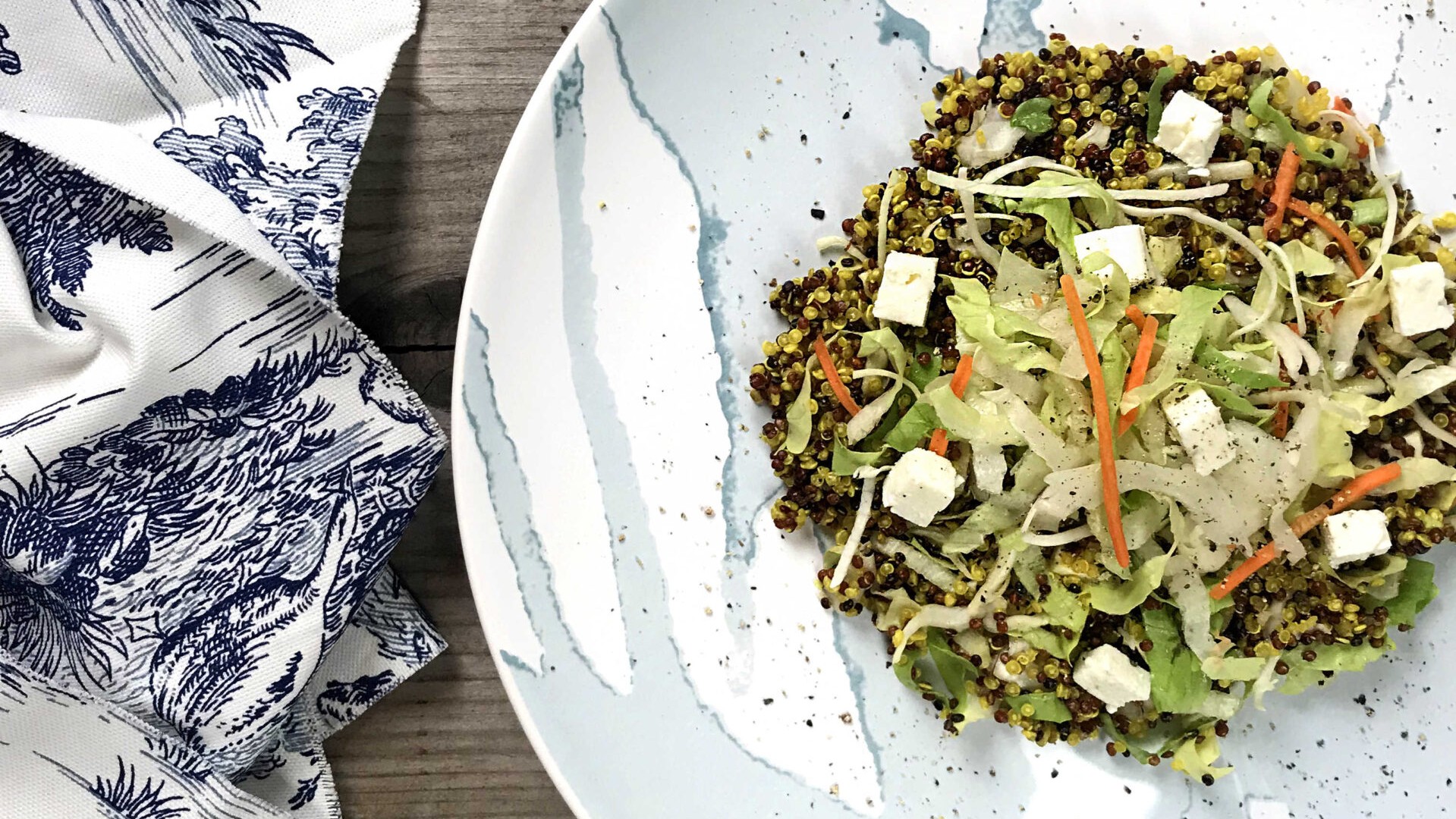 Recipe
QUINOA WITH VIVACE SALAD AND FETA CHEESE
Ingredients for 2 people:
---
1 pack of OrtoRomi Vivace mixed salad
100g of quinoa
80g of feta cheese
1 lemon
Soy sauce
---
Preparation time:
5 minutes
---
Preparation
Have you ever tried to pair a fresh salad with quinoa? The result is a fresh and crunchy dish that will amaze your palates.
Rinse the quinoa under running water. Heat a tablespoon of oil and toast for 1 minute. Add salt and add the cooking water (the amount of water must be twice the weight of the quinoa). Once ready let it cool. Season the Vivace OrtoRomi salad with oil, squeezed lemon, a pinch of soy sauce, salt and pepper. Add the quinoa and the feta cut into cubes.