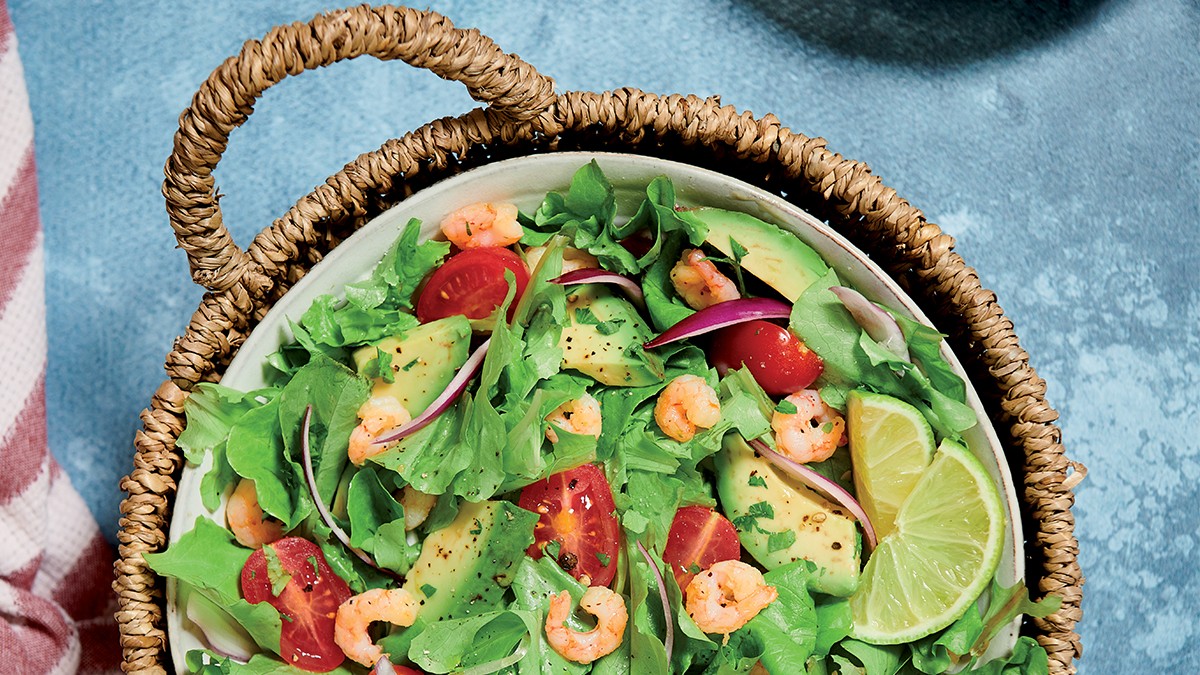 Recipe
Fresh salad with shrimp and green baby salad
Ingredients for 4 people:
---
200g of shrimps,
1 clove of garlic,
200g of fresh cut green baby salad,
1 avocado,
1/4 of red onion,
6 datterini cherry tomatoes,
1 lime,
Extravirgin olive oil,
Parsley,
Salt and pepper
---
Preparation time:
15 minutes
---
Preparation
Rinse and drain the shrimp. Peel it clove of garlic and sauté it in a little oil. Then add the shrimp and mix for 3 minutes: therefore keep them aside. Take the green baby salad and pour it into a salad bowl. Cut the avocado in half, remove the stone and hollow out the pulp, then cut it into slices or a chunks. Rinse the cherry tomatoes and cut them into cloves. Peel the onion and cut it into julienne strips. Add the avocado pulp, the cherry tomatoes and the onion with lettuce. Finally distribute yourself over the shrimps. Season with the filtered lime juice, a little oil, salt and pepper.