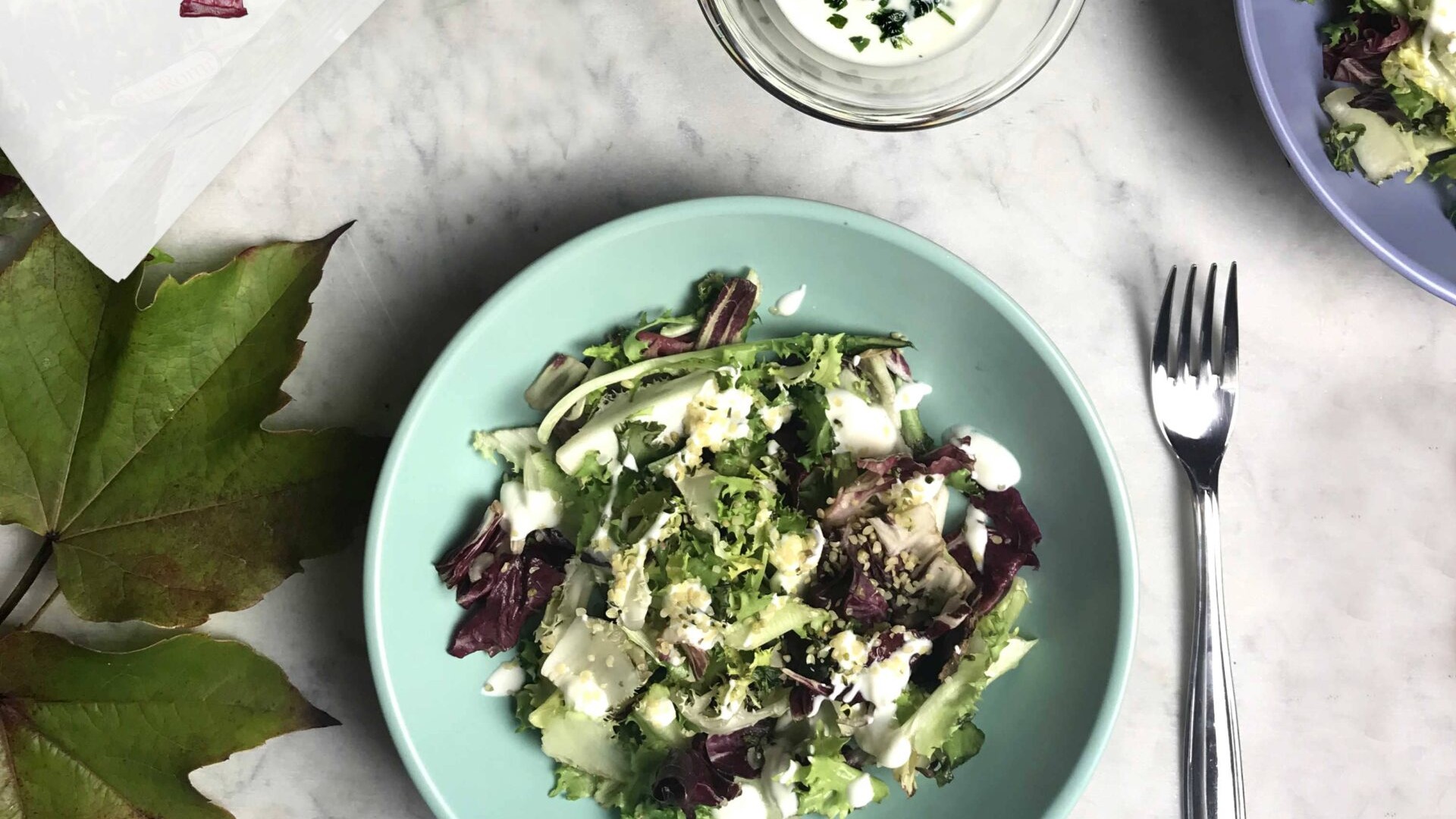 Recipe
FANTASIOSA MIXED SALAD WITH GREEK YOGURT
Ingredients for 2 people:
---
1 pack of Fantasiosa OrtoRomi salad mix, ready to eat
1 pack of Greek yogurt
Chives
Parsley
1/2 garlic
Lemon
Seeds
---
Preparation time:
5 minutes
---
Preparation
Are you a sportsman looking for easy, fast and above all high protein content recipes? What do you think about revolutionizing the classic salad with OrtoRomi?
Arrange the Fantasiosa OrtoRomi salad mix, already washed and ready to taste in 2 bowls. Then dedicate yourself to the preparation of the condiment. Finely chop the chives, parsley and half a clove of garlic without the soul. Add all the greek yogurt with a few drops of lemon and mix well. Season the salad with the yogurt cream and some seeds (we recommend those of hemp).