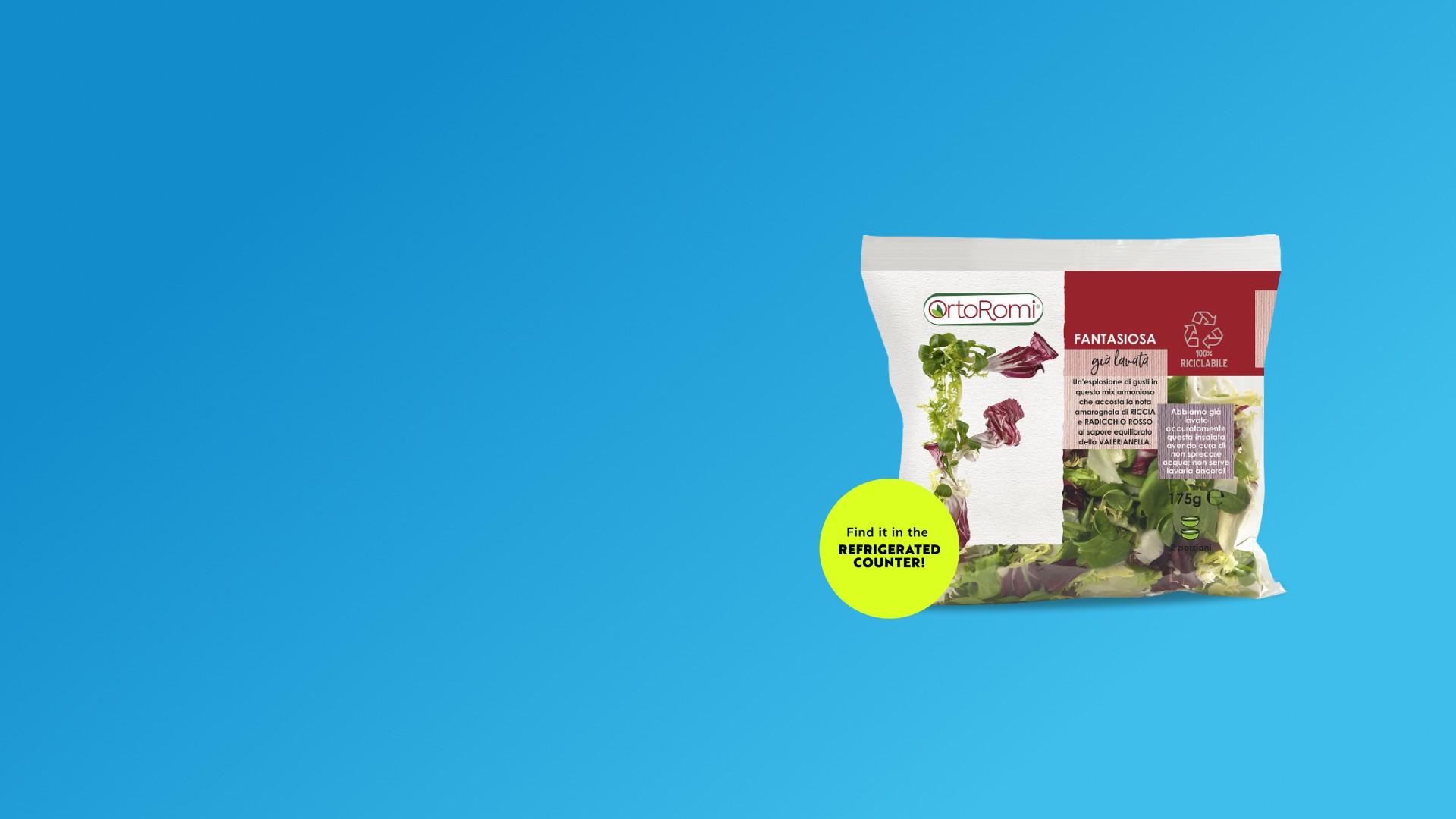 OrtoRomi
Fantasiosa mix
Exquisite blend of delicate corn salad, peppery red radicchio and crispy curly salad.
175g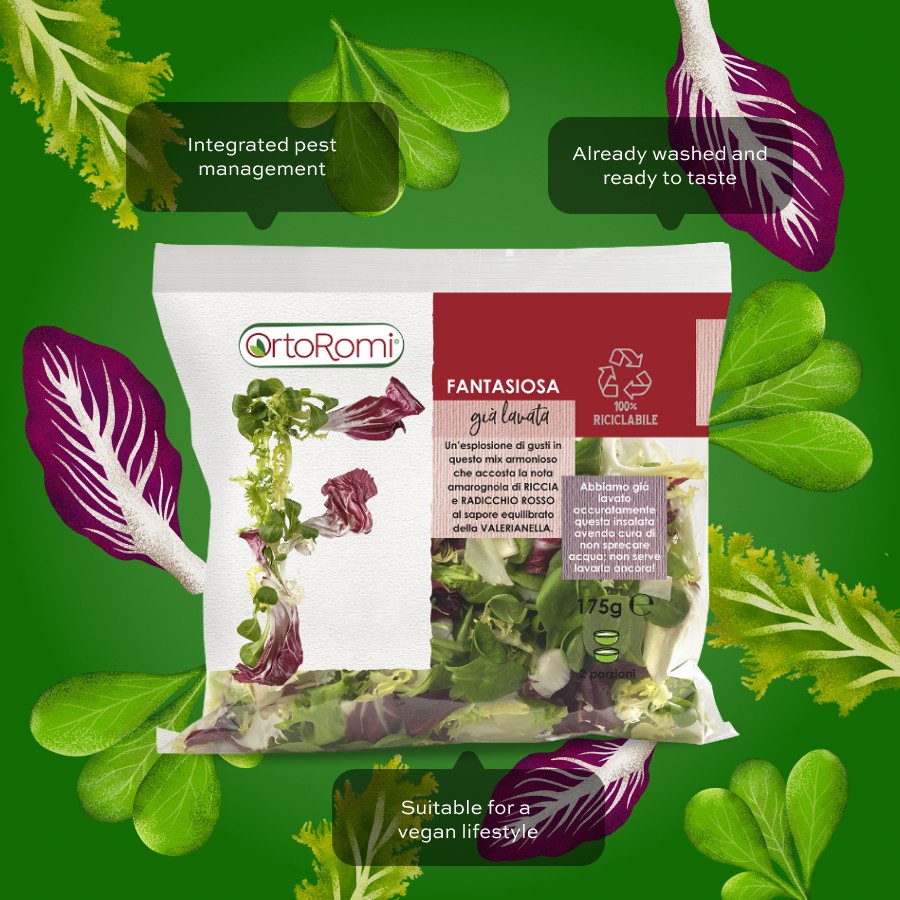 Benefits of the product
What do curly salad, red radicchio and corn salad have in common? They are all salads composed in a good percentage of water, which contributes to the maintenance of normal physical and cognitive functions
Product Specifications
curly lettuce (40%), red radicchio (40%), corn salad (20%).
Fresh cut salad
Ready to eat fresh cut salad
---
Integrated crop management
OrtoRomi products are grown with Integrated Crop Management system that permit to cut down the use of chemical substances and to preserve the health of the consumer and the environment
---
Suitable for a vegan lifestyle
Suitable for a vegan lifestyle
---
To be stored in the refrigerator
Please store this product in the refrigerator, in order to respect the cold chain
---
100% recyclable packaging
From plastic, as from glass and paper, it is possible to give life to a new object, if given in the appropriate bins. Learn to differentiate and change our lifestyle, giving new life to waste
(Average values per 100g)
---
---
Fats
0,1 g of which fatty sugars 0,0 g
---
Carbohydrates
1,7 g of which sugars 0,8 g
---
---
---
---
---
Recipes OrtoRomi
Endless opportunities to get to know the best products for an always tasty and healthy diet
Recipes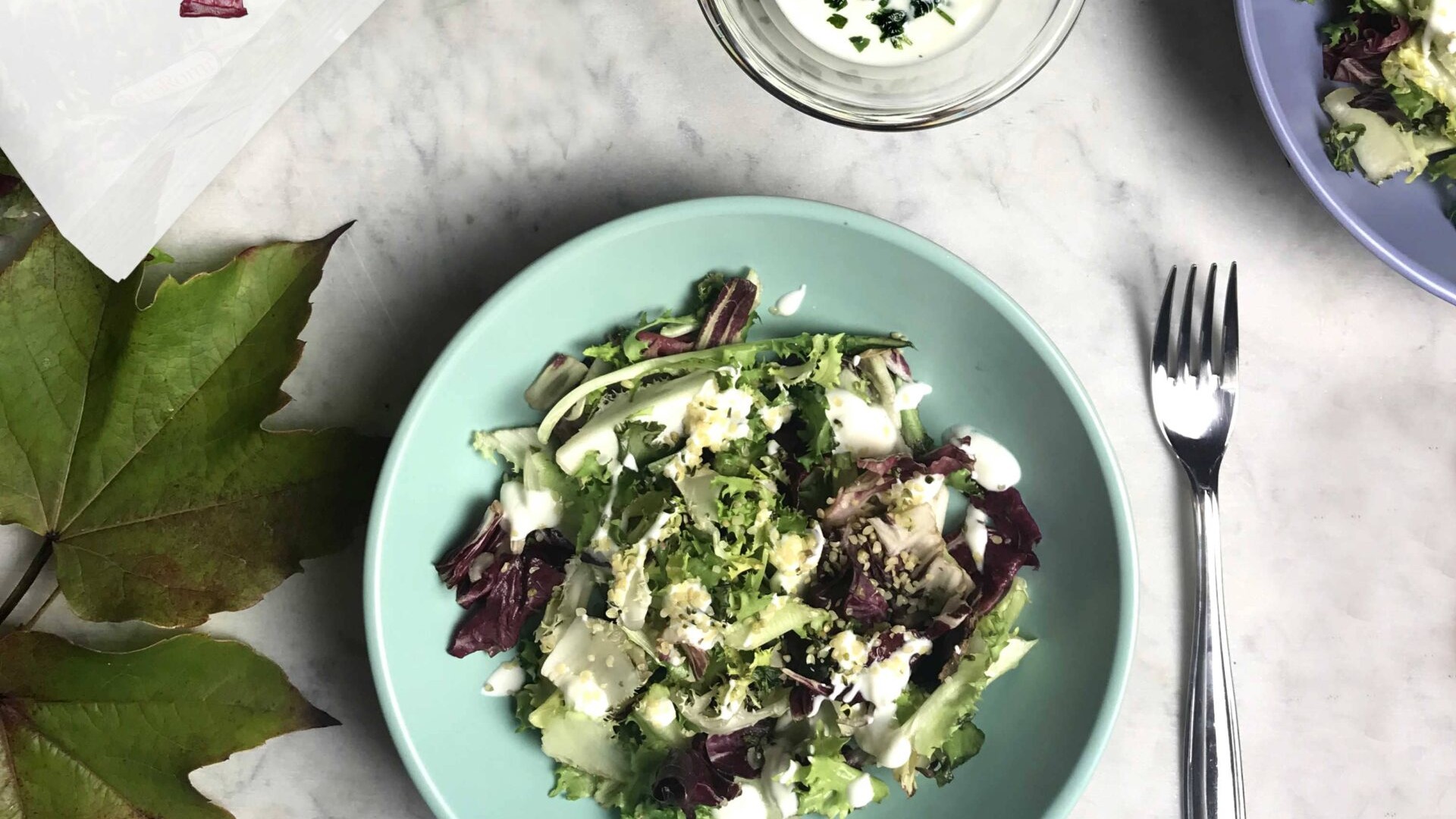 Published 7 Months Ago
FANTASIOSA MIXED SALAD WITH GREEK YOGURT
Are you a sportsman looking for easy, fast and above all high protein content recipes? What do you think about revolutionizing the classic salad with Insal'Arte?
Find More
kitchen ideas
Endless opportunities to get to know the best products for an always tasty and healthy diet
kitchen ideas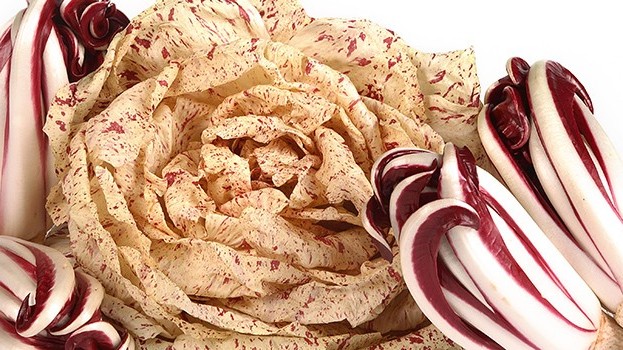 Published 3 years Ago
Tipi di radicchio: differenza tra radicchio di Treviso, di Castelfranco e altre varietà
Preziosa fonte di vitamine, fibre e sali minerali, il radicchio è molto apprezzato per il suo sapore delicatamente amarognolo e per la sua grande versatilità d'uso in cucina. È un ortaggio che a seconda della tipologia è disponibile tutto l'anno, ma il periodo...
Find More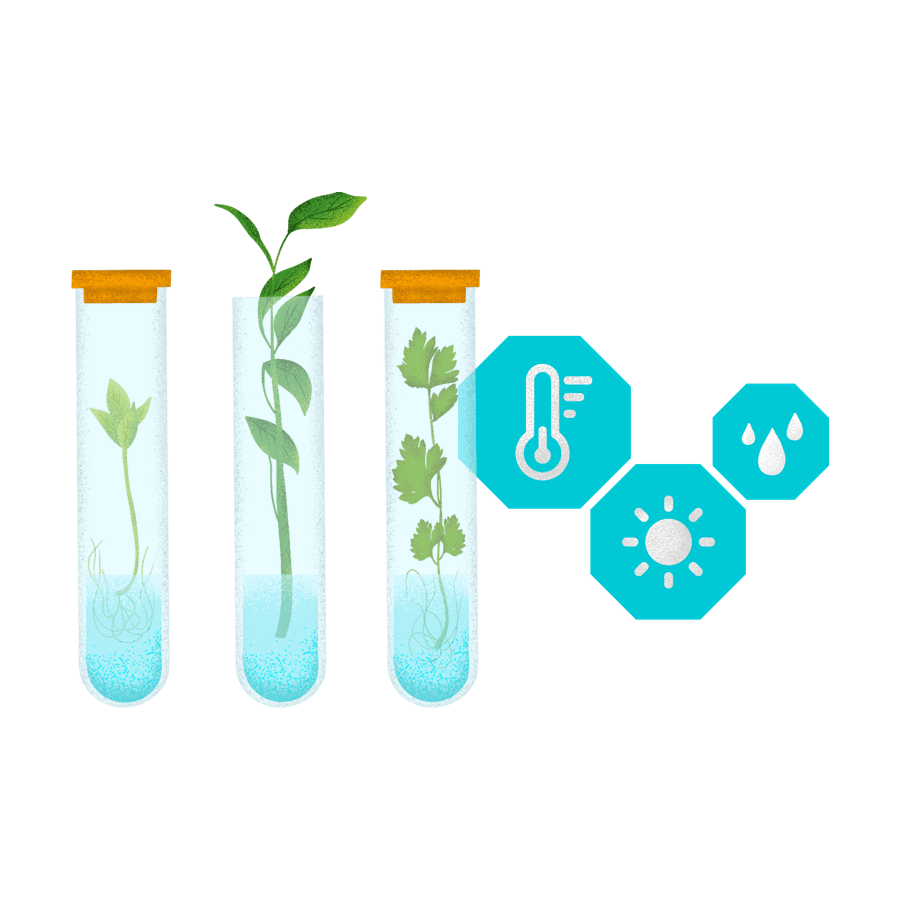 OrtoRomi
Trust
We are committed to guaranteeing you a very fresh and completely safe quality product. To do this, we constantly put very rigorous controls on the agenda: every year over 5,300 tests are carried out between microbiological and chemical analyzes, through internal and external laboratories.
Discover our values