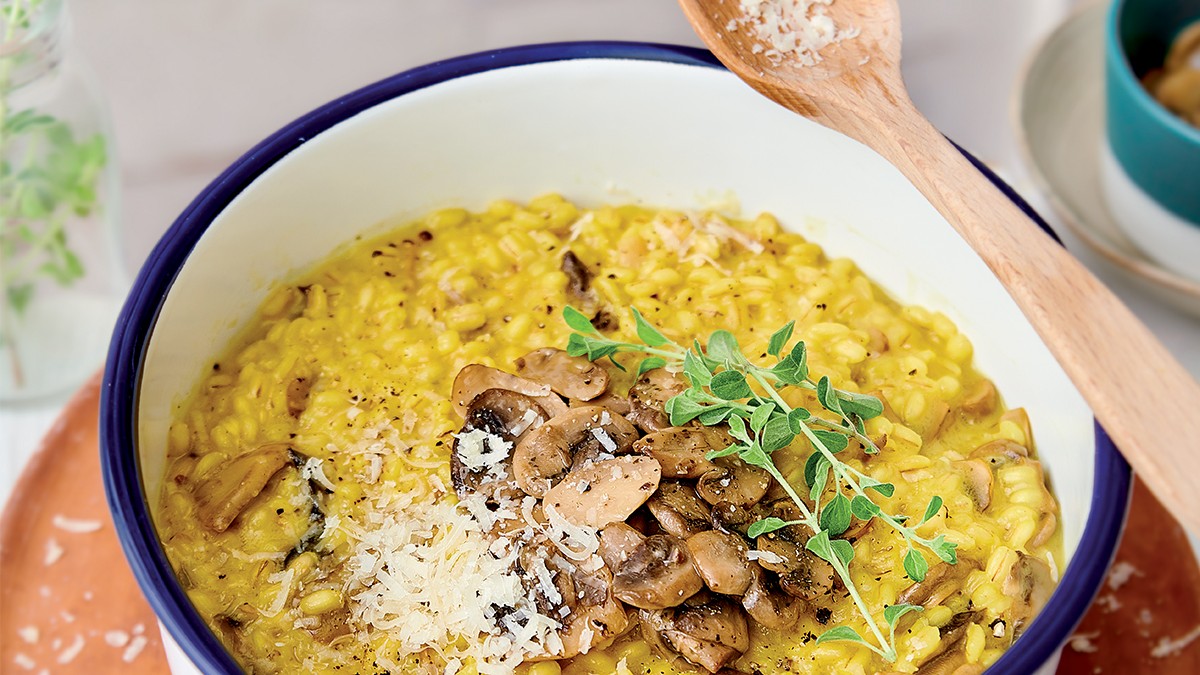 Recipe
Fake risotto with barley and saffron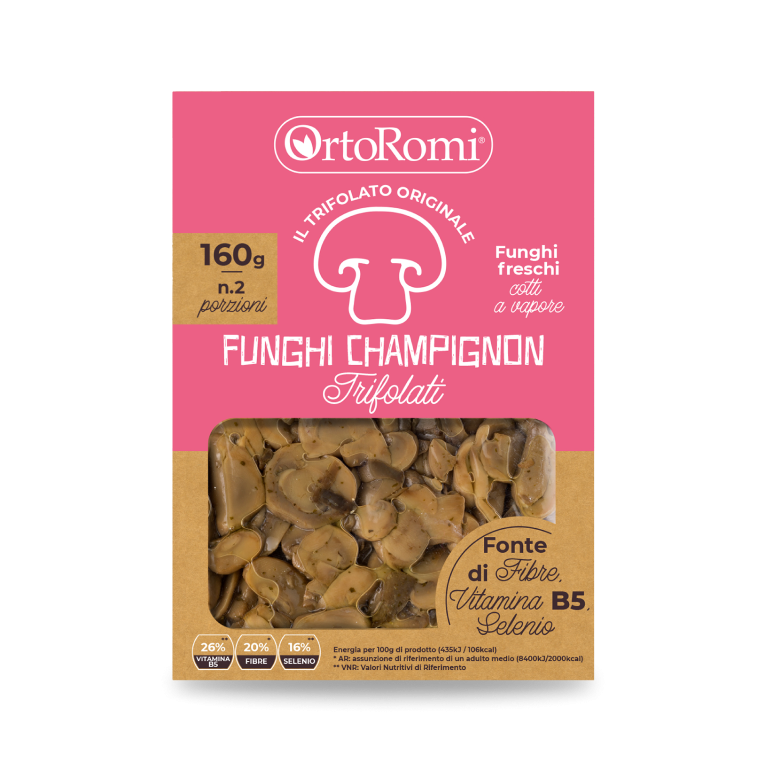 Ingredients for 4 people:
---
250g of pearl barley,
400g of OrtoRomi Champignon Mushrooms,
1 shallot,
1/2 glass of white wine,
Vegetable broth,
40g of butter,
1 sachet of saffron powder,
Extra virgin olive oil,
Thyme,
50g of Grana Padano DOP,
Salt and pepper.
---
Preparation time:
5 minutes
---
Preparation
With the addition of sautéed mushrooms, a source of fiber, vitamin B5 and selenium, we discover together the steps of this saffron barley. Did you know that Selenium contributes to the normal function of the immune system while Vitamin B5 contributes to the reduction of tiredness and fatigue.
Chop the shallot and brown it in a saucepan with a drizzle of oil. When it becomes transparent, add the barley and toast it for a few minutes. Add the white wine and continue cooking for the time indicated on the package (about 25-30 minutes), adding a ladle of hot broth at a time. Keep about 2 tablespoons of broth and use it to dissolve the saffron in a small bowl. When there are 8 minutes left to cook, add the mushrooms and mix. Add the saffron and mix. Turn off and stir in the butter and grated Grana Padano, as you would a risotto, then let it rest for a couple of minutes and transfer to serving plates, completing with the thyme and other Grana Padano to taste.