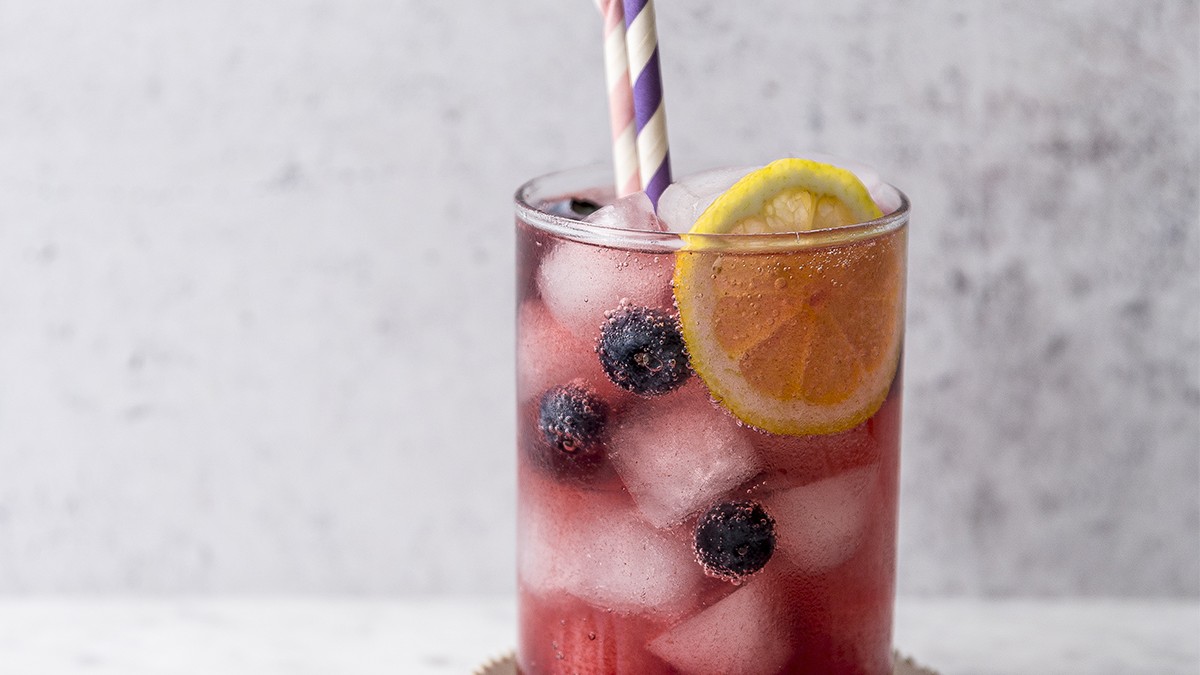 Recipe
Blueberry cocktail with prosecco
Ingredients for 4 people:
---
100g of fresh blueberries
4 parts of Vodka
4 parts of blueberry slow juice
4 parts of orange slow juice
8 parts of prosecco wine
1 lemon
---
Preparation time:
3 minutes
---
Preparation
Wash the blueberries and keep them aside. Shake the vodka with the juice of blueberry and orange, filter and pour the juice into four glasses; add 6-7 ice cubes per glass and fill with Prosecco. Complete with blueberries, a slice of lemon and serve immediately.