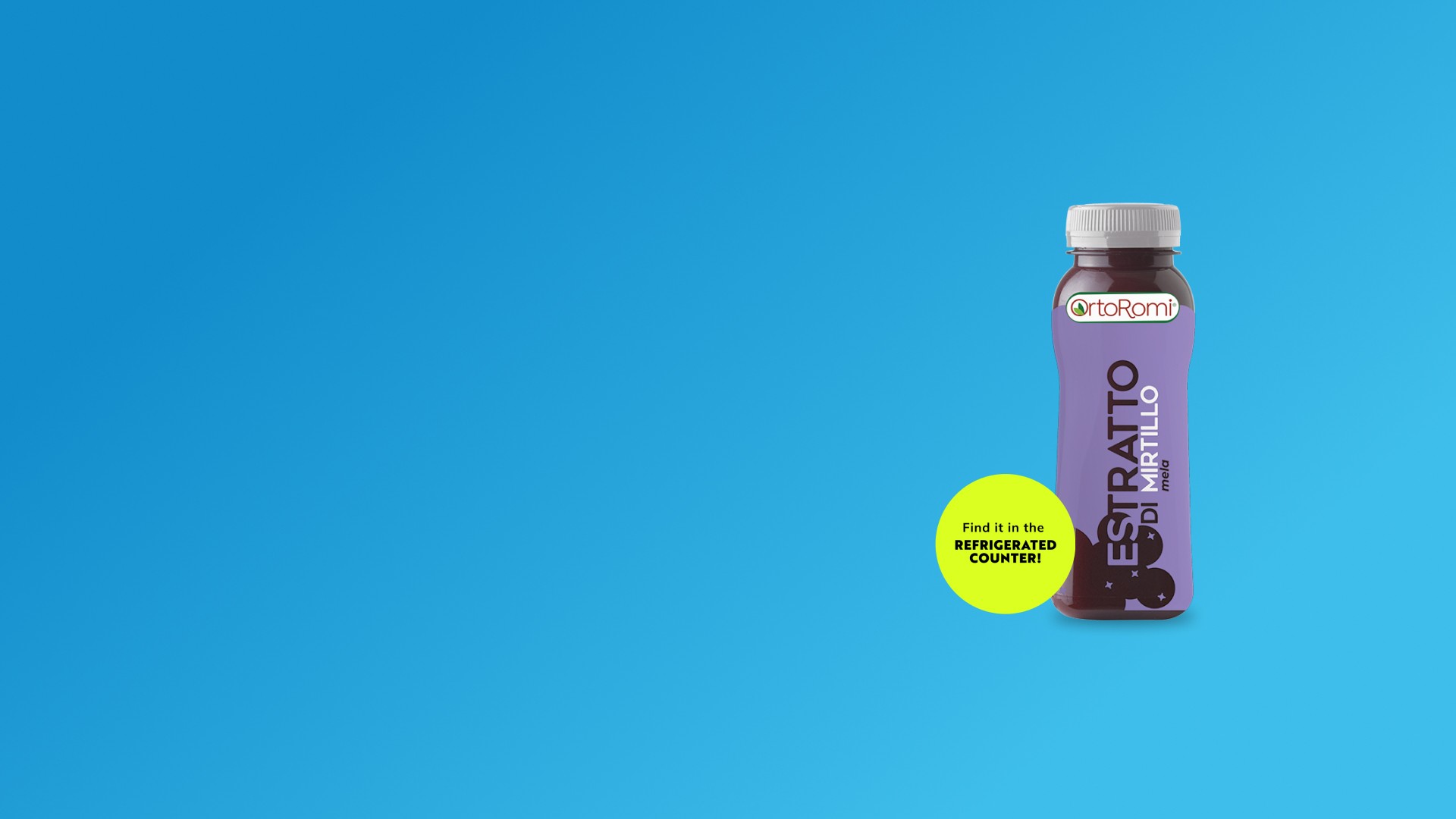 OrtoRomi
Blueberry
Only cold-pressed blueberries and apples, ideal for starting every morning with the right boost and a sip of color. To add to your usual breakfast.
250ml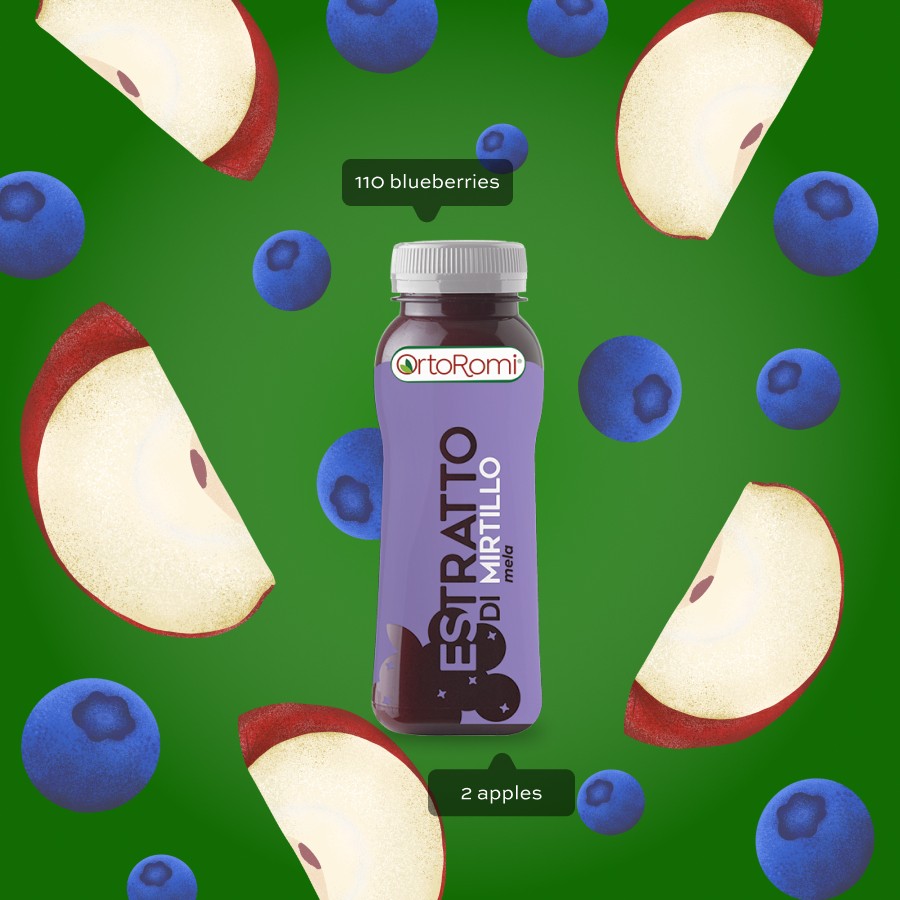 Benefits of the product
Blueberries stand out for their high vitamin C content and their low calorie content. This juice contains only the sugars naturally contained in the fruit.
Product Specifications
Fresh fruit and vegetables
Cold pressed fruit and vegetables. Without any water, sugar, colorants nor preservatives
---
Up to 4H out of the refrigerators
Please store this product in the refrigerator, in order to respect the cold chain (may stay up to 4hrs outside the fridge)
---
Suitable for a vegan lifestyle
Suitable for a vegan lifestyle
---
100% recyclable packaging
Why we use plastic instead of glass? Because our slow juices are HPP processed. Glass bottles would not resist the required pressure in order to not activate pathogenic micro-organisms
---
HPP processed
Intact organoleptic qualities and nutritional properties, thanks to High Pressure Processing (HPP)
(Average values per 100g)
---
---
Fats
<0,5 g of which fatty acids <0,1 g
---
Carbohydrates
9,7 g of which sugars 9,0 g
---
---
---
---
---
Recipes OrtoRomi
Endless opportunities to get to know the best products for an always tasty and healthy diet
Recipes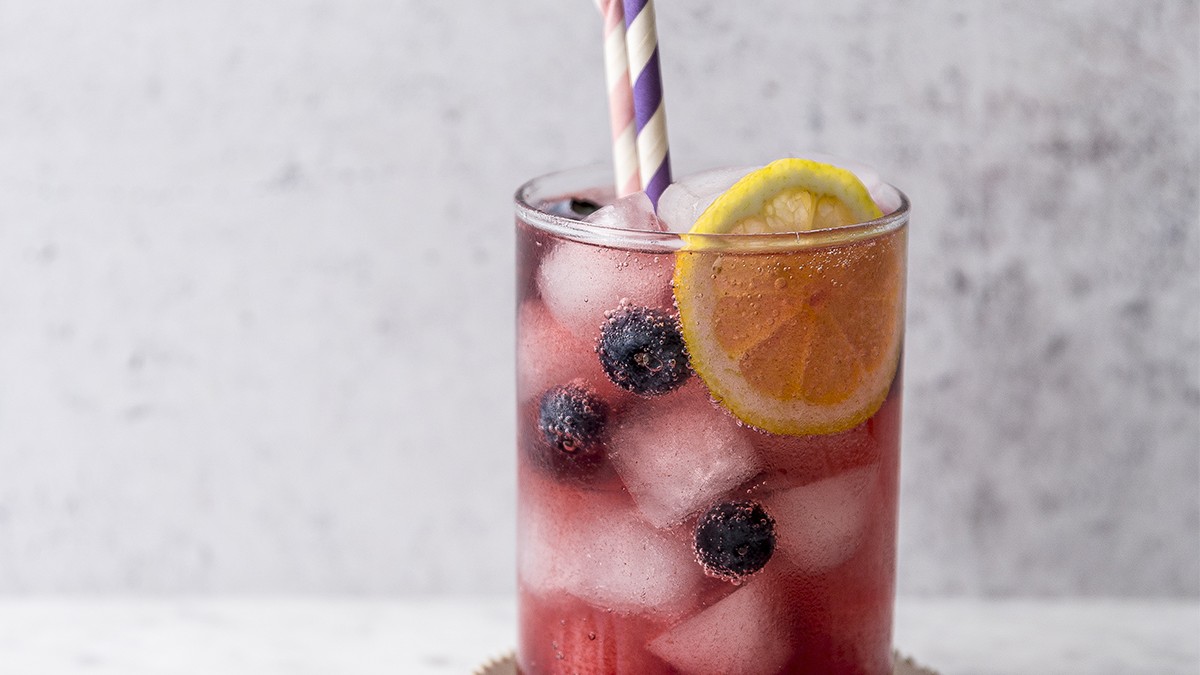 Published 7 Months Ago
Blueberry cocktail with prosecco
Wash the blueberries and keep them aside. Shake the vodka with the juice of blueberry and orange, filter and pour the juice into four glasses; add 6-7 ice cubes per glass and fill with Prosecco. Complete with blueberries, a slice of lemon and serve immediately...
Find More
kitchen ideas
Endless opportunities to get to know the best products for an always tasty and healthy diet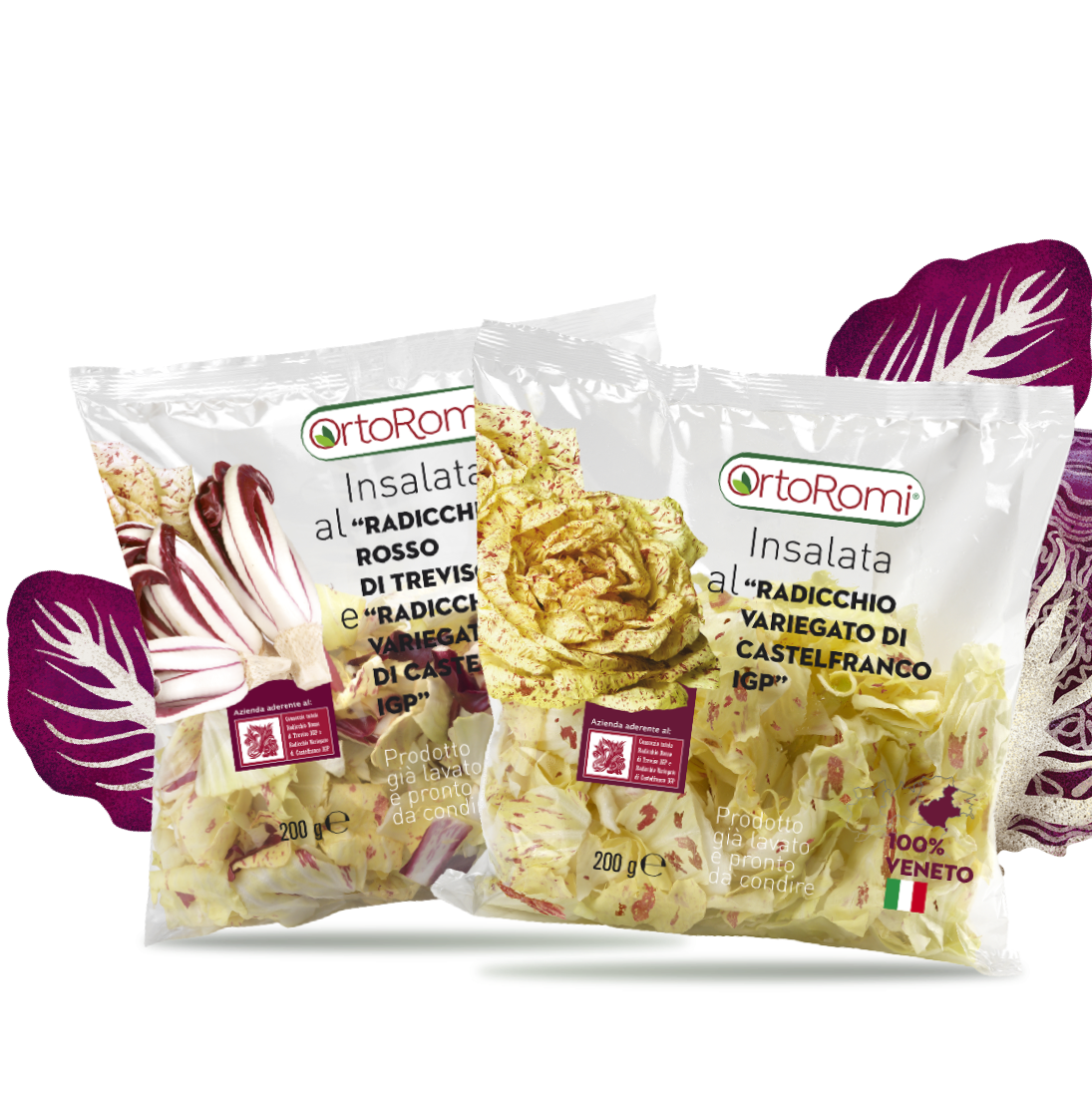 OrtoRomi
Transparency
Quality and authenticity without forgetting the taste. We guarantee you top quality products that preserve all the properties of the raw materials from which they are born. These products have a natural and genuine taste, because they are made with the best fruit and vegetables available. Our quality commitment throughout the supply chain ensures that our products meet your needs as an attentive and aware consumer but also as a good food lover.
Discover our values