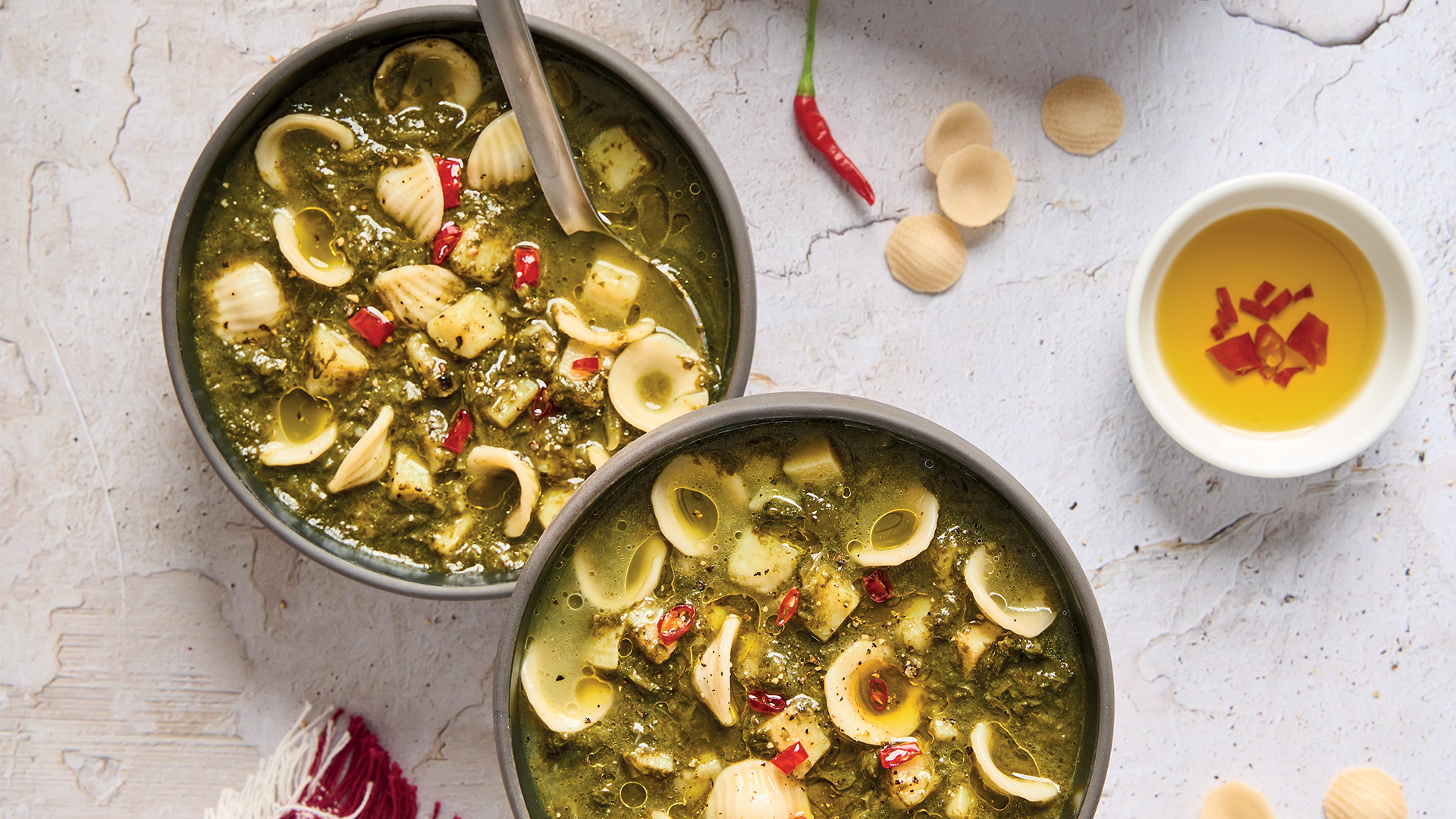 Recipe
Traditional soup with chicory and orecchiette pasta
Ingredients for 1 person:
---
1 pack of OrtoRomi Chicory and Potato Soup (310g),
60g of orecchiette
Extra virgin olive oil
Fresh chili pepper
---
---
Preparation
Start by preparing the chilli oil: chop the fresh chilli and put it in a bowl with 1 tablespoon of extra virgin olive oil, then weld it in the microwave at maximum power for 1 minute. While boiling the orecchiette in boiling water, heat the chicory and potato soup to which you will add the orecchiette al dente, seasoning with chilli oil to taste. Serve immediately.