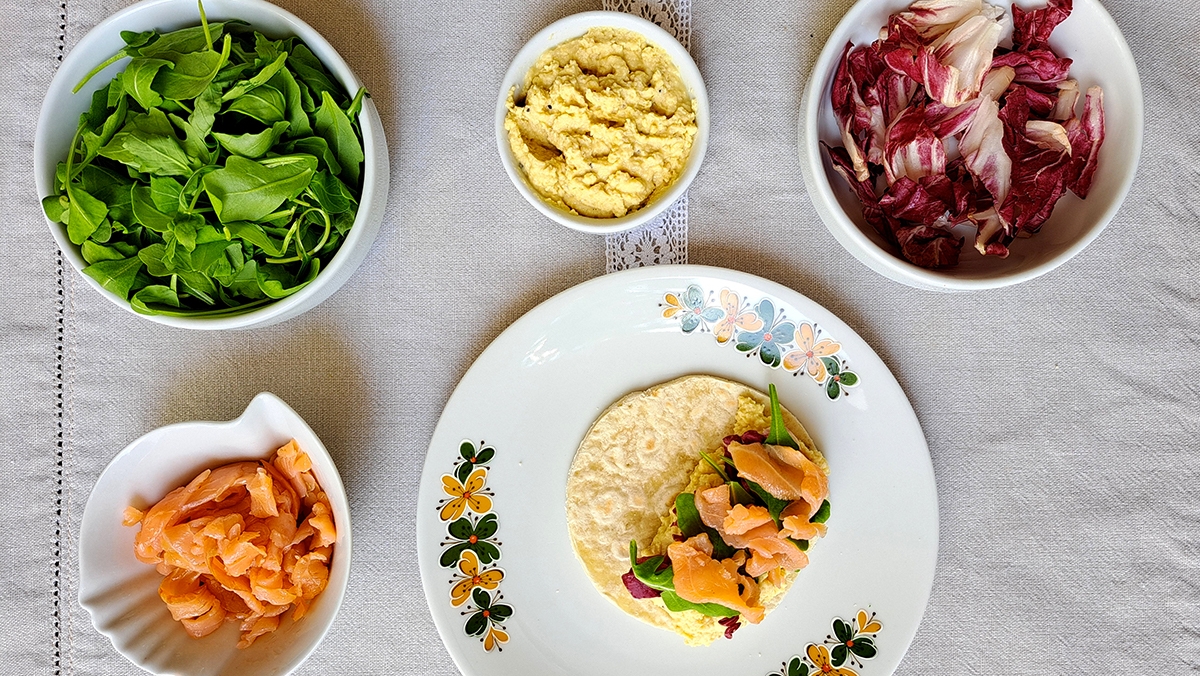 Recipe
Tacos with hummus and guacamole sauce
Ingredients for person:
---
wraps cut into circles with a pastry cutter
carrots, radicchietto, rocket, variegated radicchio, red OrtoRomi radicchio
OrtoRomi hummus in 3 classic, Mediterranean and truffle variants
diced feta
salmon into strips
chopped tuna fillets
---
---
Preparation
Spread the 3 types of hummus on the wraps. Stuff with vegetables then add feta, salmon and tuna. Fold in half and enjoy them in all their freshness.