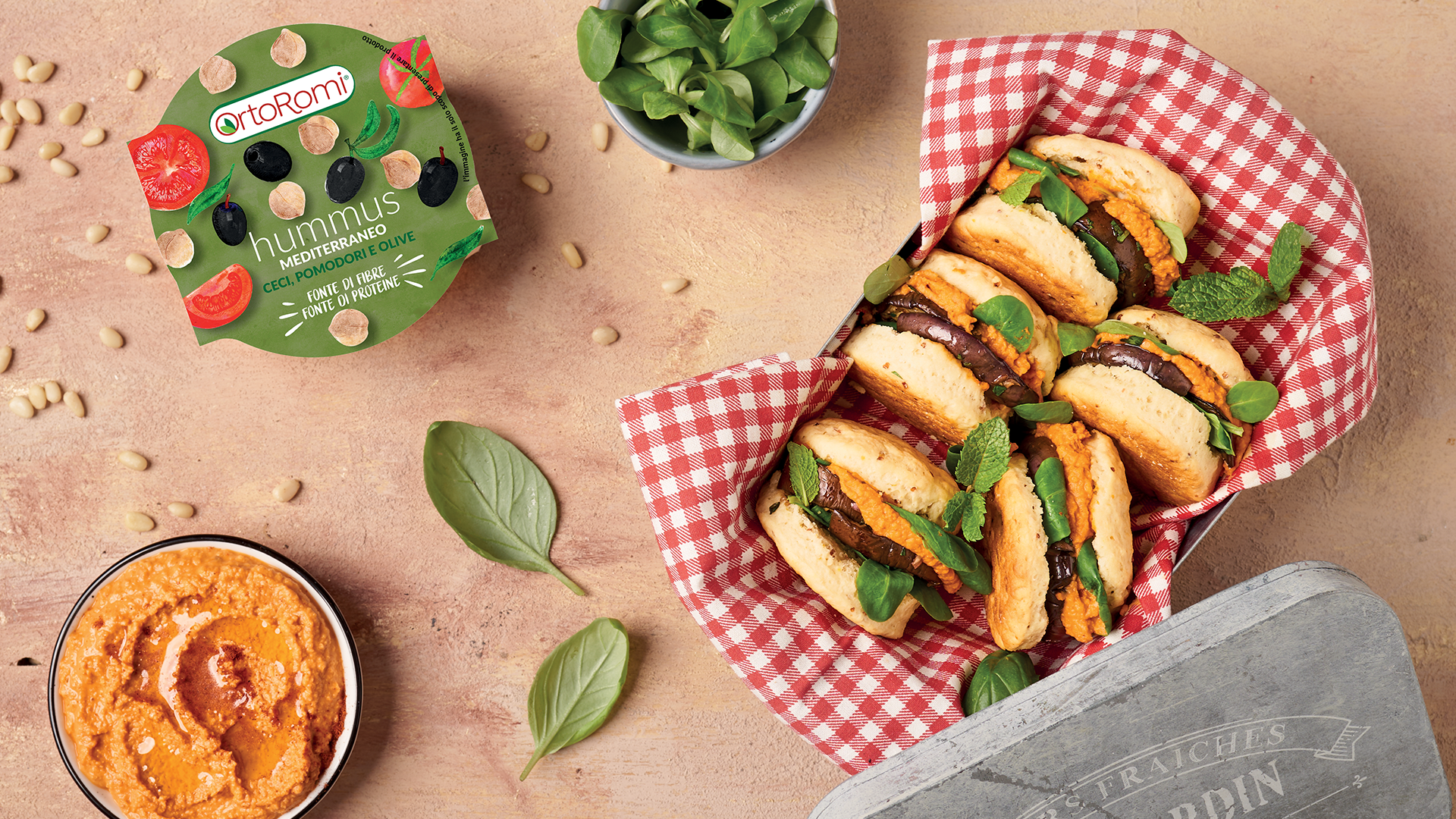 Recipe
Mustard scones with roasted aubergines, lamb's lettuce and Mediterranean hummus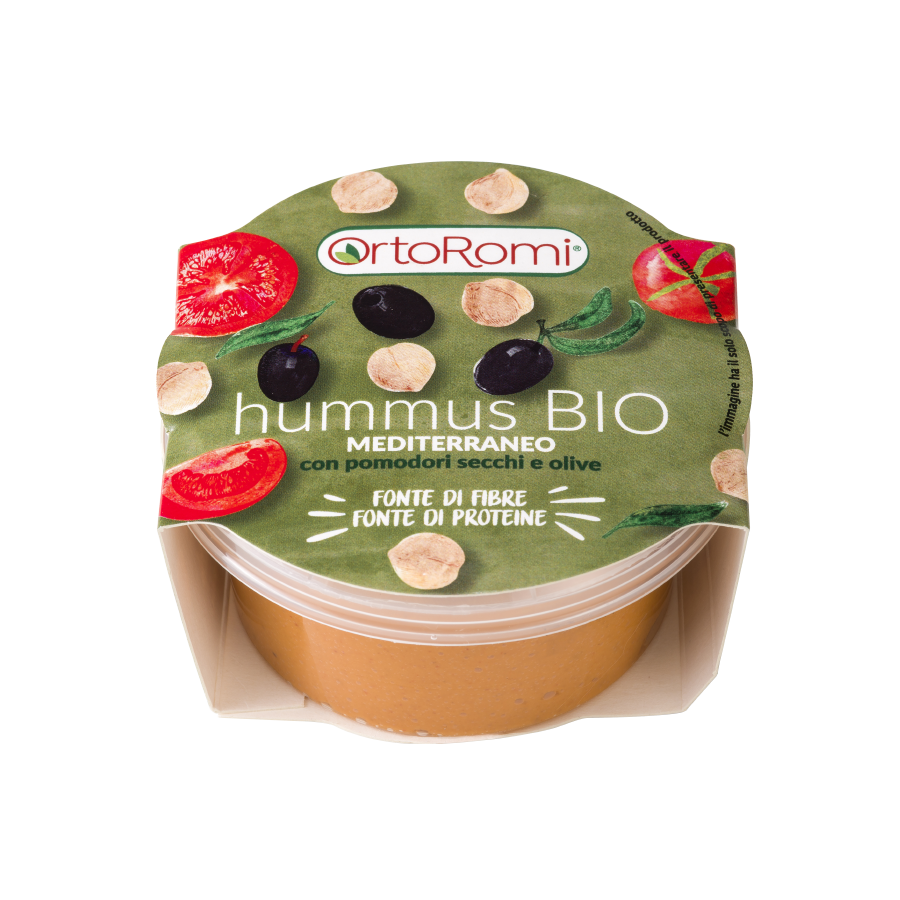 Ingredients for 9 people:
---
1 jar of OrtoRomi Mediterranean hummus
Corn salad OrtoRomi
1 small eggplant
2 tablespoons of pine nuts
10 mint leaves
5 basil leaves
1 sprig of parsley
Origan
1/2 clove of garlic
1 small shallot
extra virgin olive oil
balsamic vinegar
salt and pepper
FOR THE SCONES
200 g of flour "1"
2 teaspoons of baking powder
50 g of butter
120 ml of milk
1 teaspoon of mustard
1 pinch of salt
---
Preparation time:
20 minutes
---
Preparation
Mix the flour with the salt, baking powder and mustard and knead them with the butter until you get a sandy mixture. Pour in the milk and knead quickly. Roll out a sheet of about 2-3 cm thick and cut into discs of 6 cm in diameter. Transfer them to a baking tray lined with baking paper and bake in the oven at 200 ° C for 12-15 minutes, until golden brown.
Cut the aubergine into slices and grill them, then cut them into 4 wedges and transfer to a bowl. Add the herbs, finely chopped shallots and garlic, oregano, pine nuts and season with oil, vinegar, salt and pepper. Stir, cover and place in the refrigerator. Cut the scones when they are cold and stuff them with the aubergines, hummus and a few corn salad leaves. Close and serve.