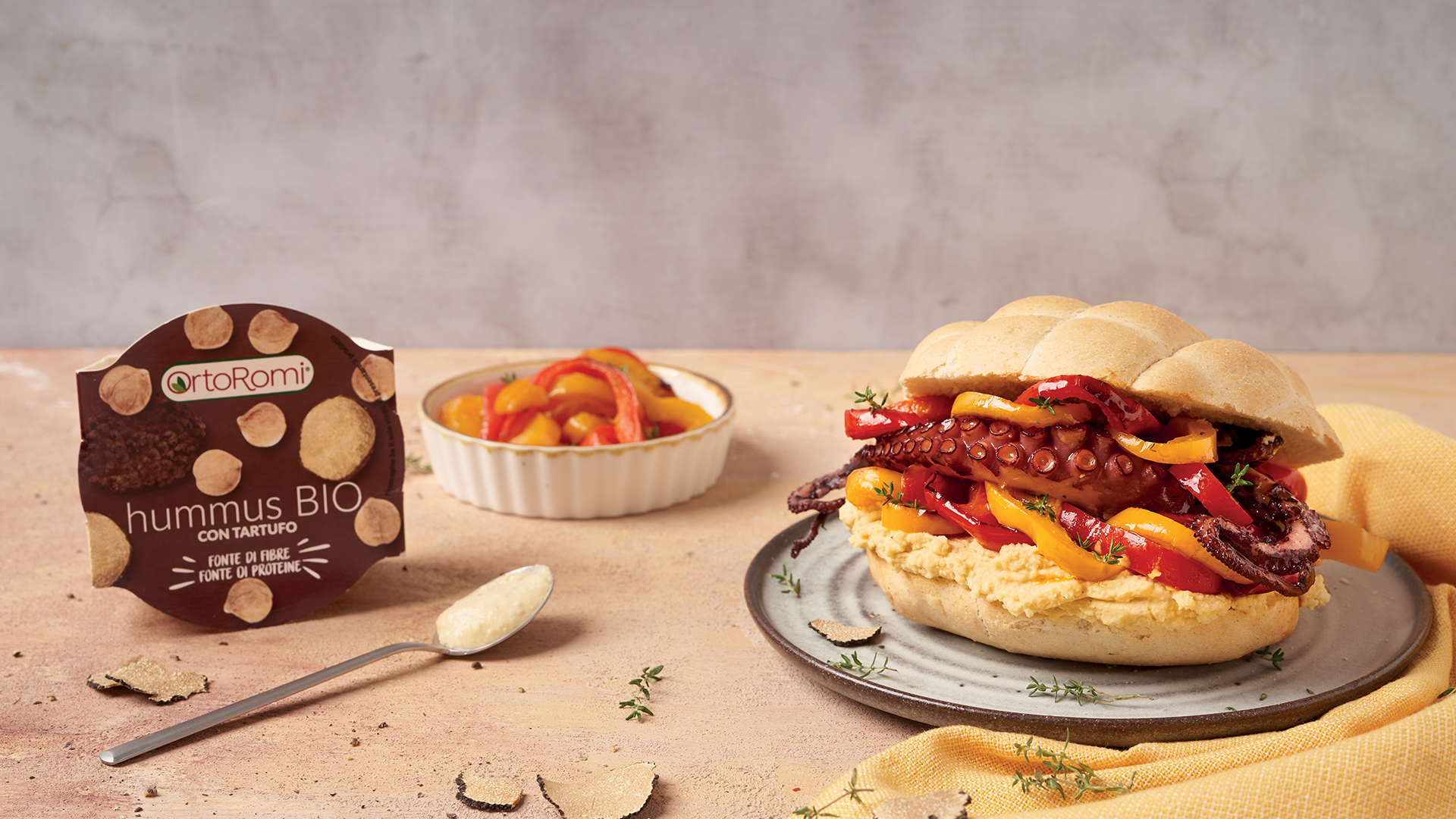 Recipe
Gourmet sandwich with grilled octopus, truffle hummus and grilled peppers
Ingredients for 2 people:
---
1 small octopus already blanched or 3-4 tentacles
1/2 yellow pepper
1/2 red pepper
1 clove of garlic
thyme
extra virgin olive oil
1 jar of OrtoRomi truffle hummus
2 rosette type sandwiches
Salt and pepper
---
Preparation time:
20 minutes
---
Preparation
Cut the peppers into fillets. Heat a drizzle of oil and the garlic clove in a pan, then add the peppers, a few sprigs of thyme and the salt and cook for 8-10 minutes until tender. Grill the octopus tentacles on all sides with a drizzle of oil.
Compose the sandwiches with a generous layer of truffle hummus, peppers, octopus and a few more fillets of peppers. Close and garnish with a few leaves of thyme.