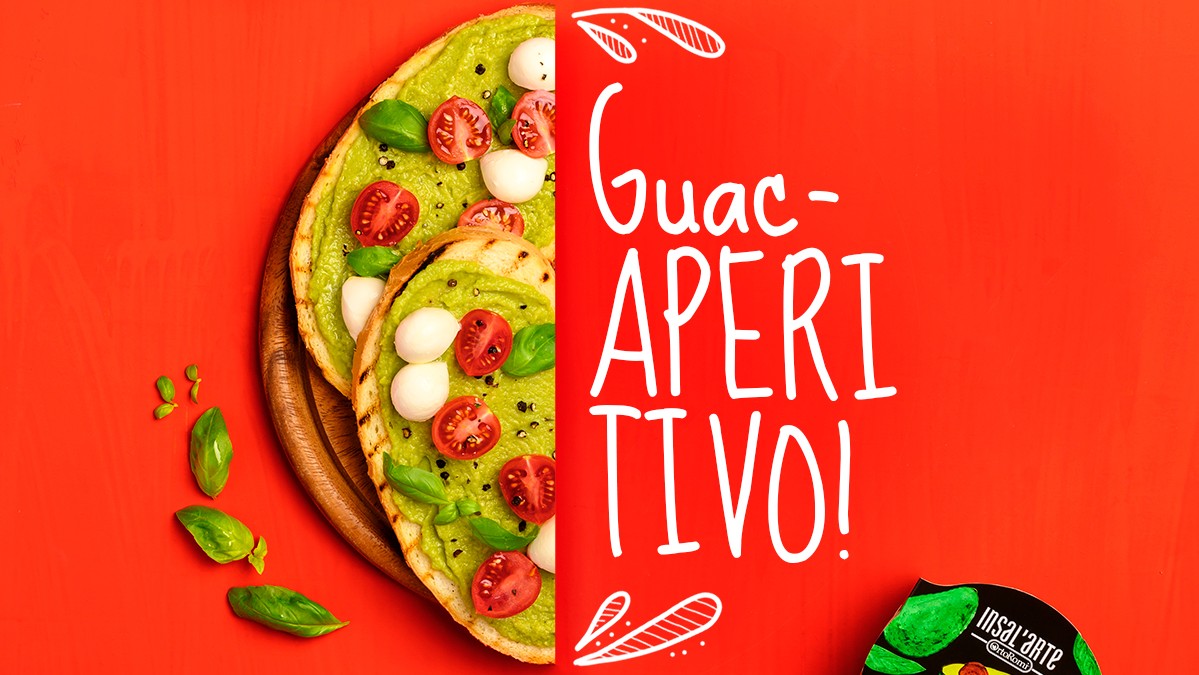 Recipe
Bruschetta bread with guacamole and tomatoes
Ingredients for 2 people:
---
Guacamole OrtoRomi with fresh avocado
Bruschetta bread
Mozzarella cheese
Cherry tomatoes
Basil
---
Preparation time:
7 minutes
---
Preparation
Bruschetta is a must for an italian-style happy hour. With or without garlic, with cherry tomatoes or with Taggiasca olives, why not try it with guacamole sauce?
Heat the bread on a pan to make it crispy, being careful to leave soft the crumb to make sure that it absorbs the toppings that we will then add. Spread a generous dose of guacamole, classic or spicy according to your tastes and add some basil leaves, cherry tomatoes cut in half and mozzarella. To give an extra sprint to the bruschetta, marinate the tomatoes and basil first, in a separate bowl, with extra virgin olive oil, salt, pepper and a clove of garlic.