Published 9 Months Ago
Meet us at Rimini Wellness!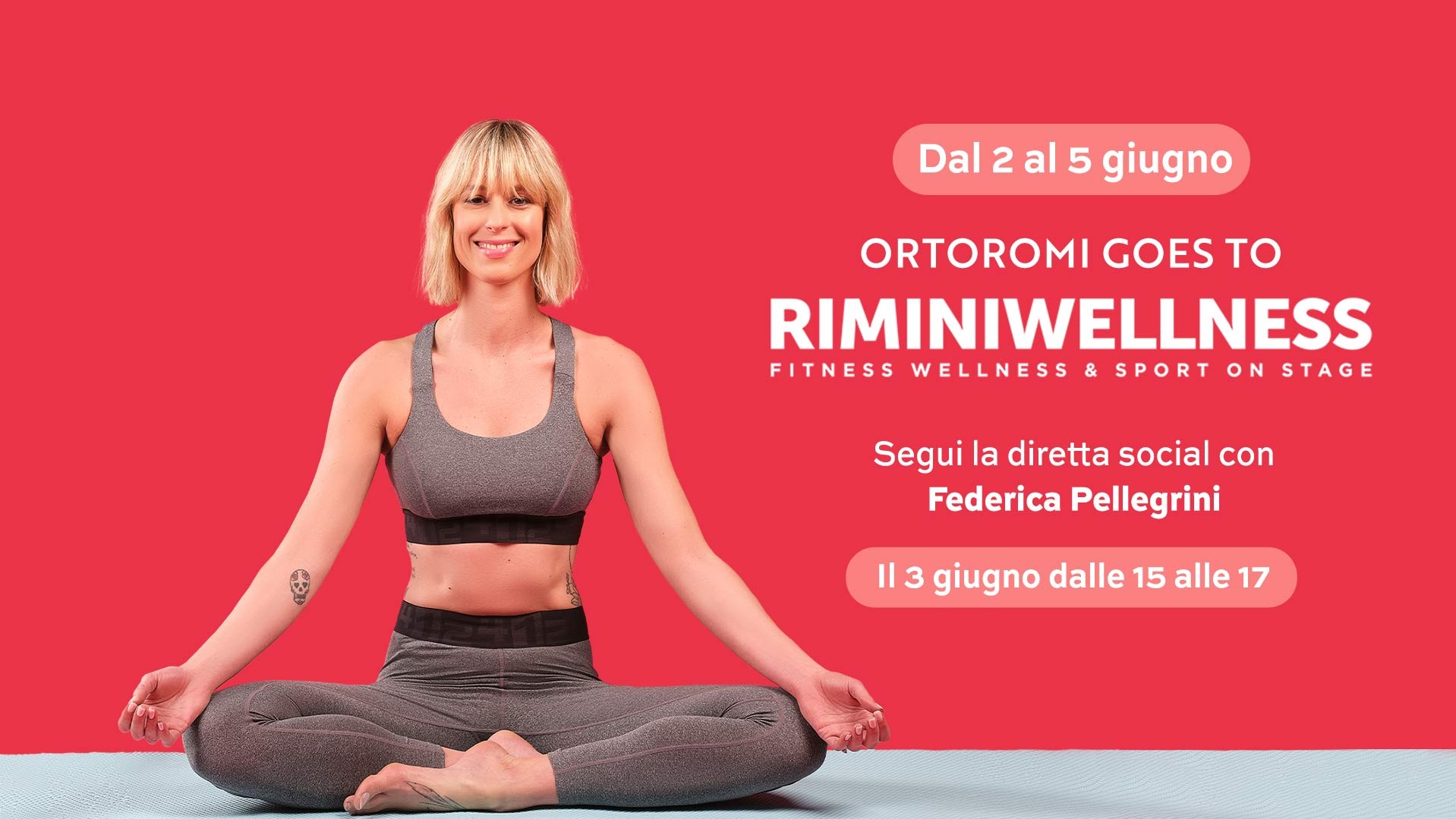 OrtoRomi will exhibit with a special and spectacular stand at Rimini Wellness, the event that brings together fitness and wellness enthusiasts. Come and visit us at Hall A1 STAND124, we have prepared for you a fitness path to test your balance which, as we know, is one of the keys to well-being!
We will make you move but we also have everything you need to recover your energy!
Inside our stand, in fact, you will have the opportunity to test the goodness and freshness of OrtoRomi products and in particular of the freshest fruit and vegetable extracts, healthy and genuine, made with 100% cold-pressed fruit and vegetables. , without the addition of water, sugar, dyes and preservatives. And if you haven't tried them yet, you can taste the two brand new flavors: Yellow Kiwi and Tropical.
After a lot of exercise, if you get hungry you will have the opportunity to enjoy our brand new Lunch Break, there really is something for everyone: from Caprese to Alpina through Olivia, Mediterranea and more!
The surprises don't stop there!
On June 3, we will host Federica Pellegrini in our stand, already the face of our campaign "OrtoRomi: my choice of wellbeing!". Federica will be joined by food blogger Bettina In Cucina in a culinary challenge with a fresh and summer flavor: she will have to prepare an aperitif using some of the OrtoRomi products!
To complete the trio an exceptional presenter (and a voice!): Gianluca Gazzoli!
You can follow the activity comfortably from your smartphone through the live social network, from 3 to 5 pm. The streaming will be active on our social profiles Facebook and Instagram. Don't miss it!
See you at Rimini Wellness!