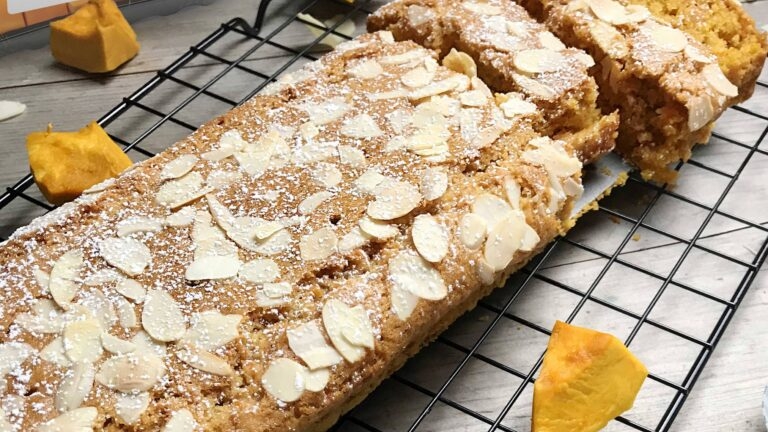 Recipe
Vegan pumpkin pie flavored with spices
Ingredients for person:
---
250g of diced pumpkin, to be rinsed before starting the preparation
190g of 00 flour
50g of corn flour
160g of raw cane sugar
100g of sunflower oil
80g of almond milk(or other vegetable milk)
1 sachet of yeast based on creamy tartar (a natural leavening agent extracted from grapes)
1/2 teaspoon of cinnamon
1/2 teaspoon of ginger powder
1 pinch of nutmeg
2 cloves
Cardamom
Lamellar almonds
---
---
Preparation
Today OrtoRomi offers you its own pumpkin, already cut into cubes to bake a tasty cake: pumpkin pie with the scent of spices.
We start the preparation by cooking the practical pumpkin cubes in a pressure cooker, about 10 minutes from the whistle. Once cooked, reduce it into a puree with the help of a potter. Let's move on to the dough. Pour into a bowl the flours, brown sugar, baking powder, cinnamon, ginger, nutmeg, cloves and cardamom seeds reduced to powder. Mix with a wooden spoon then add the pumpkin puree, sunflower oil and almond milk and mix well. Pour the mixture into a 22 cm diameter cake tin lined with parchment paper. Sprinkle the surface with the leaf almonds and bake in a static oven at 180 ° C for 45 minutes. Remove from the oven and let it cool completely before serving. A sprinkling of powdered sugar and the dessert is ready.