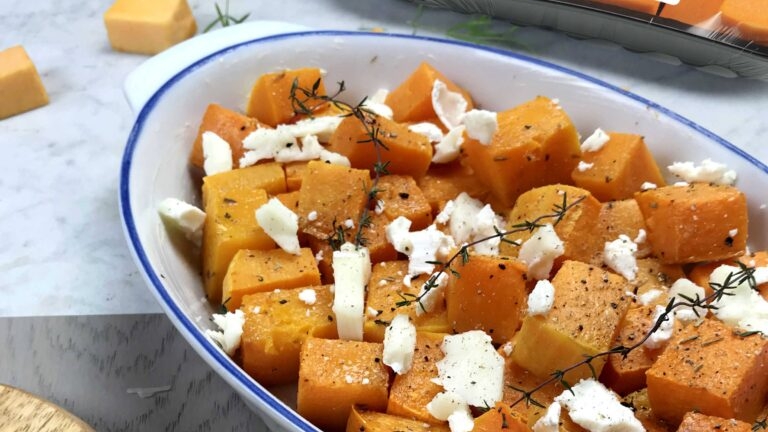 Recipe
Baked diced pumpkin with cheese
Ingredients for 4 people:
---
1 pack of diced pumpkin, to be rinsed before starting to cook
80g of goat cheese
Nutmeg
Salt and pepper
Spice mix
Extravirgin olive oil
---
---
Preparation
Take the practical diced pumpkin and spread it on the baking sheet covered with parchment paper. Season with a drizzle of extra virgin olive oil, salt, pepper and a mixture of chopped spices (ideal sage, thyme and rosemary) and cook in a hot oven at 200 ° C for 30 minutes, until tender and golden. Once ready, place the pumpkin cubes in a baking dish with the cheese in thin slices, sprinkle with nutmeg and cook for another 10 minutes at 180 ° C.