Published 2 years Ago
Insal'Arte soups line is available again!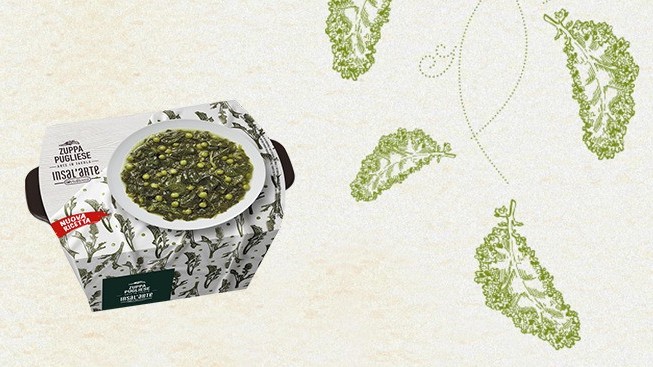 Low temperatures coincides with the return of fresh and ready-to-heat soups by Insal'Arte, prepared exclusively with carefully selected first choice vegetables and subjected to the strict controls that the OrtoRomi Cooperative performs along the entire production chain.
The range of soups, purées and velvety proposals is able to satisfy everyone's tastes, as it embraces both traditional Italian recipes and preparations with original and unusual combinations.
The Zuppa Pugliese is the novelty proposed for autumn 2020: a typical dish of southern gastronomy, simple and at the same time satisfying with its rustic flavor given by the tender leaves of the turnip greens. The recipe is enriched with a sweet note obtained by pairing it with peas.
To support the launch, the company has produced a new commercial that tells the goodness and high level of service of the range.
Offline planning provides for the presence of dedicated ADV on target consumer magazines, and will be digitally integrated with the broadcasting of the commercial on the social channels Facebook, Instagram and YouTube and the activation of Google Display campaigns with web banners, from mid-October to at the end of 2020.
Furthermore, from 19th to 25th of October 2020, the product will be the protagonist in prestigious positions of an online marketing promotion on the Repubblica.it website.