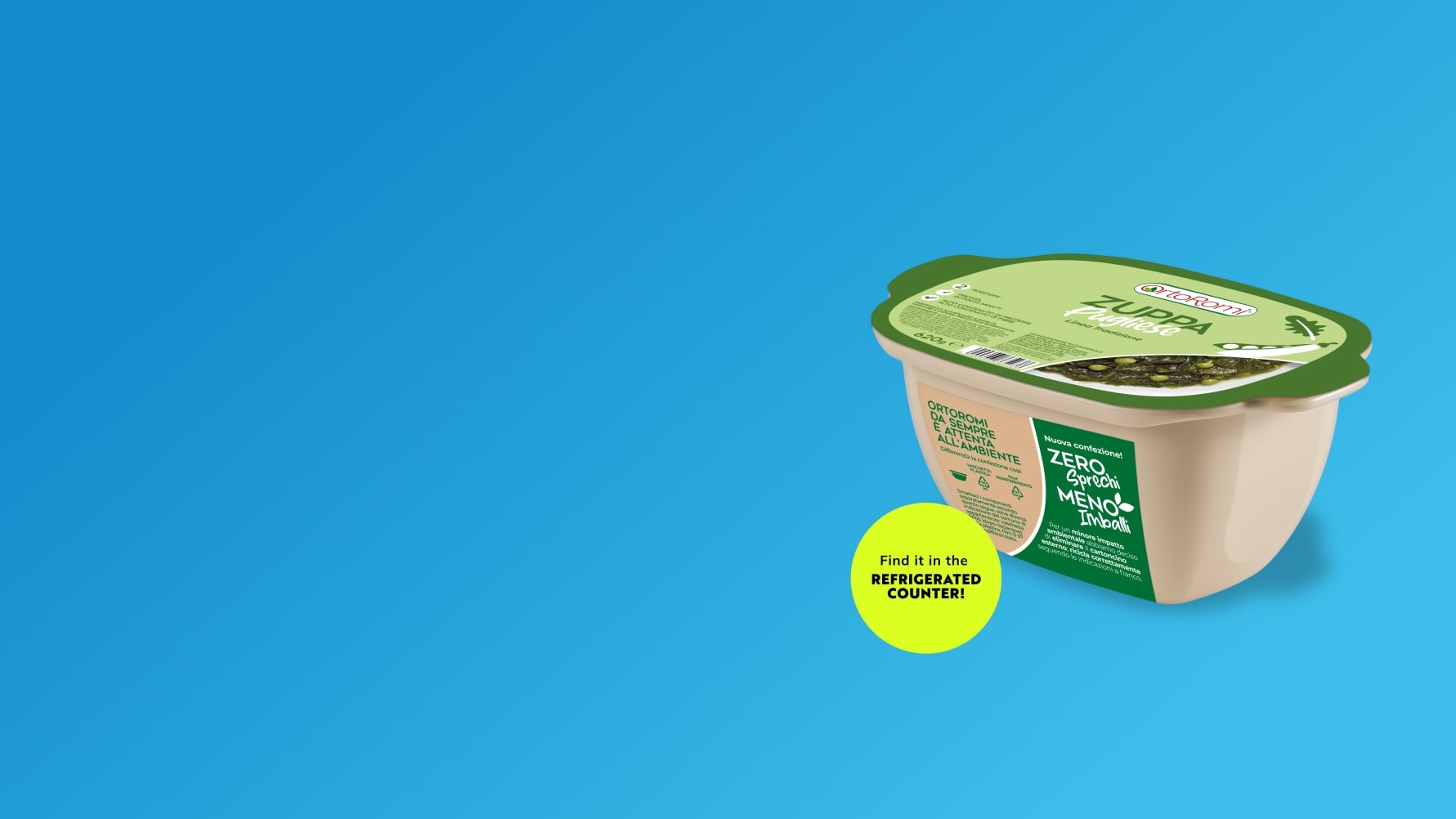 OrtoRomi
Pugliese soup
A typical recipe of the Puglia Region and the passion of the OrtoRomi Cooperative for a soup ready to taste, without preservatives.
310g and 620g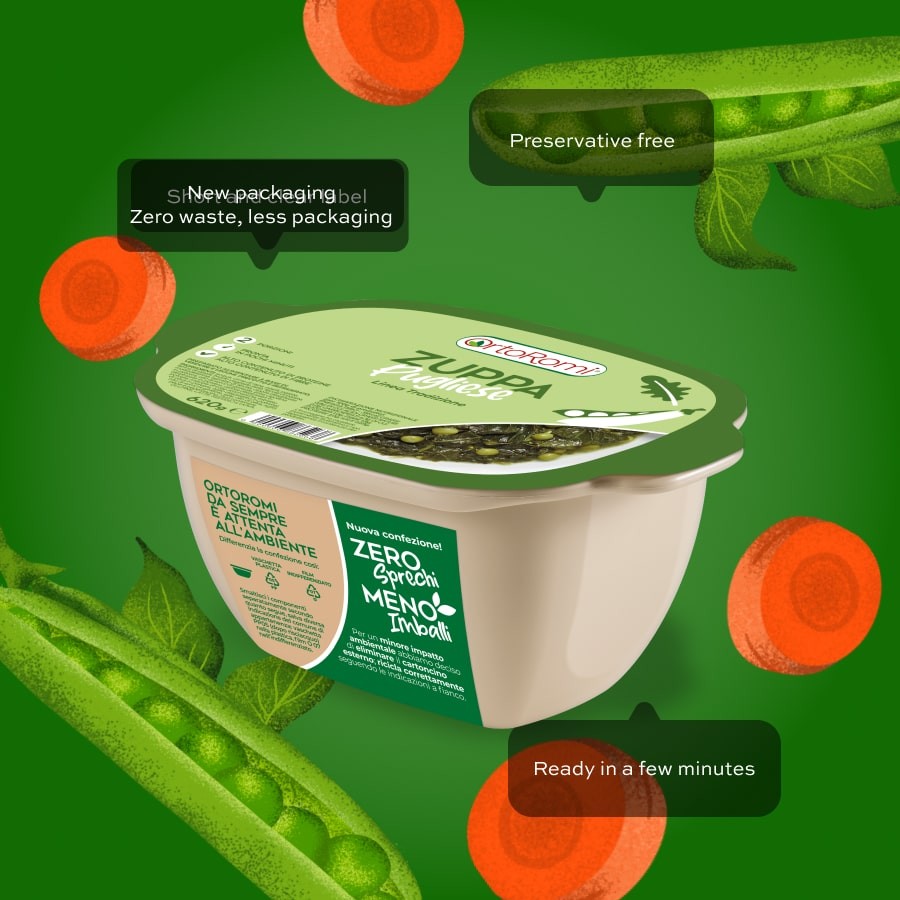 Benefits of the product
Turnip greens are a source of minerals, such as calcium and potassium, and contain vimitin C, which is useful for strengthening the immune system
Product Specifications
Water, vegetables (rapini, peas, potatoes), vegetable broth, olive oil, sunflower oil, salt, garlic and spices.
May contain traces of gluten, eggs, celery, milk and derivatives.
Fresh soup
High quality ingredients for a fresh soup, to be stored in the refrigerator once purchased
---
Ready to heat fresh soup
In a pot: 5 minutes while stirring. In the microwave, once the film is removed: 4 minutes at 900w, mixing after 2 minutes
---
100% recyclable packaging
From plastic, as from glass and paper, it is possible to give life to a new object, if given in the appropriate bins. Learn to differentiate and change our lifestyle, giving new life to waste
---
No glutamate nor preservatives
Without any glutamate nor preservatives. An homemade dish ready to taste
---
Easy-peel
Easy-peel film, without the aid of a knife
(Average values per 100g)
---
---
Fats
0,8 g of which saturated 0,2 g
---
Carbohydrates
4,3 g of which sugar 1,0 g
---
---
---
---
---
kitchen ideas
Endless opportunities to get to know the best products for an always tasty and healthy diet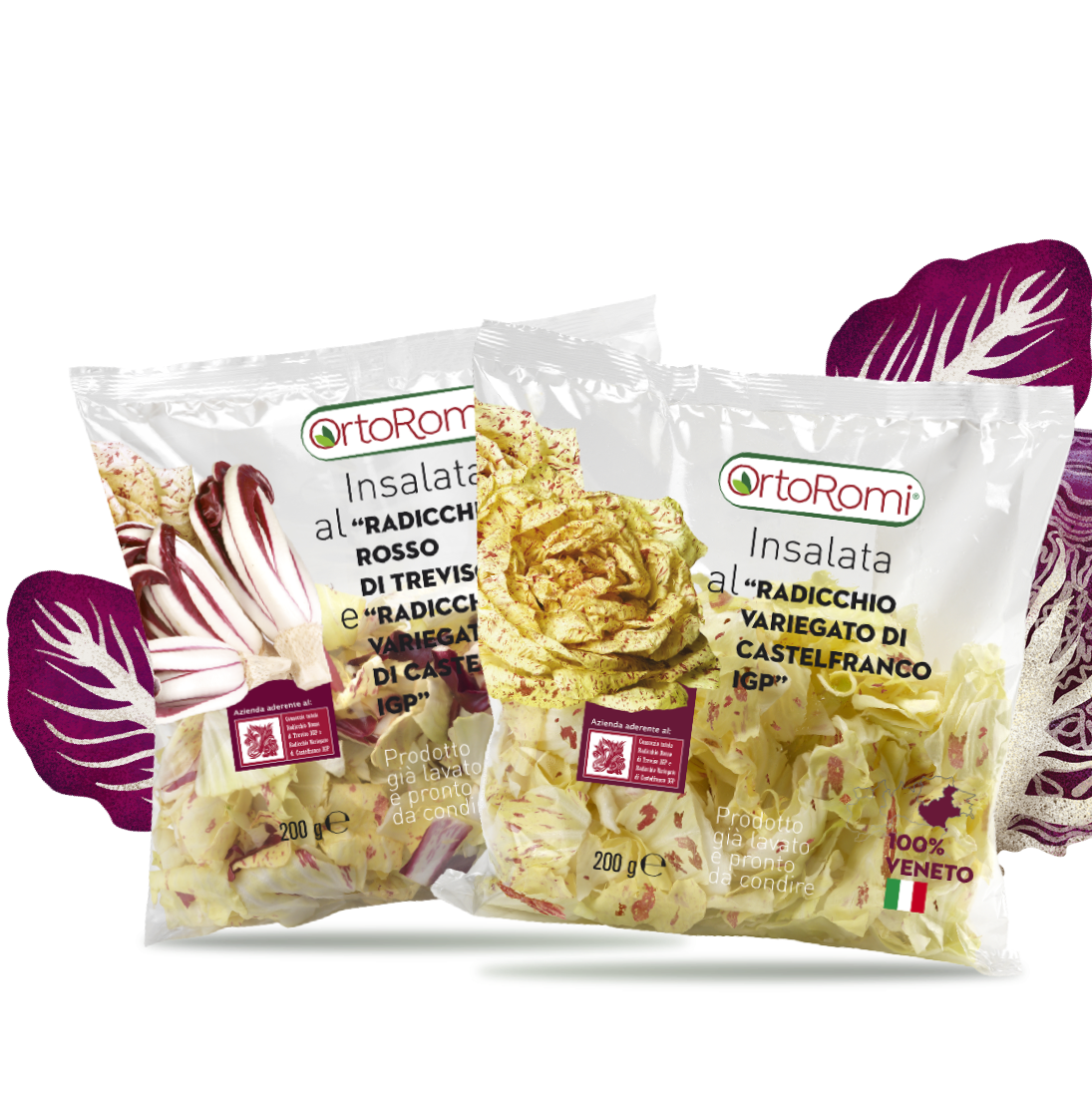 OrtoRomi
Transparency
Quality and authenticity without forgetting the taste. We guarantee you top quality products that preserve all the properties of the raw materials from which they are born. These products have a natural and genuine taste, because they are made with the best fruit and vegetables available. Our quality commitment throughout the supply chain ensures that our products meet your needs as an attentive and aware consumer but also as a good food lover.
Discover our values