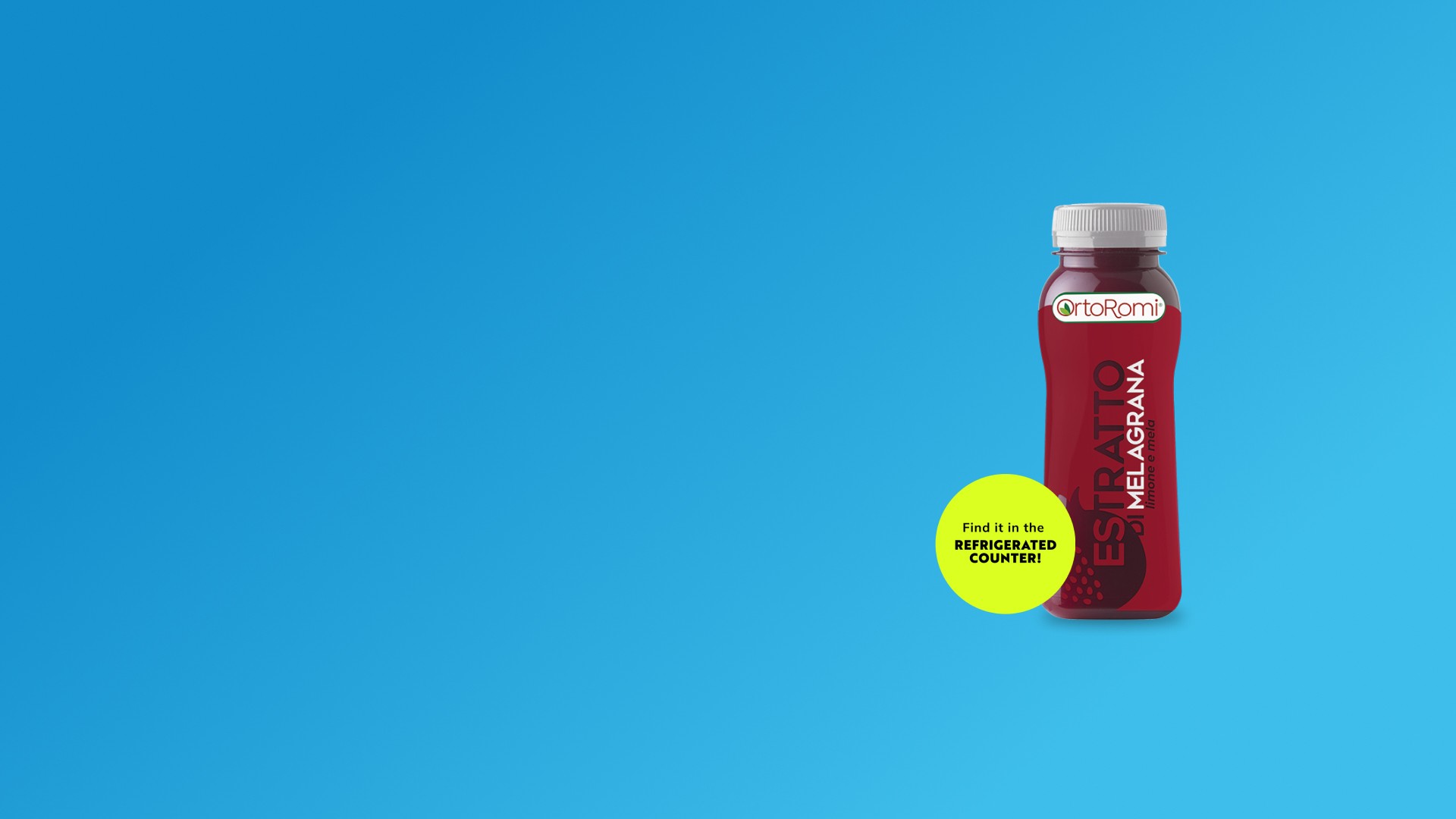 OrtoRomi
Pomegranate
Delicious at breakfast and at any other time of the day, OrtoRomi pomegranate slow juice will become a pleasant and regenerating daily habit.
250ml and 500ml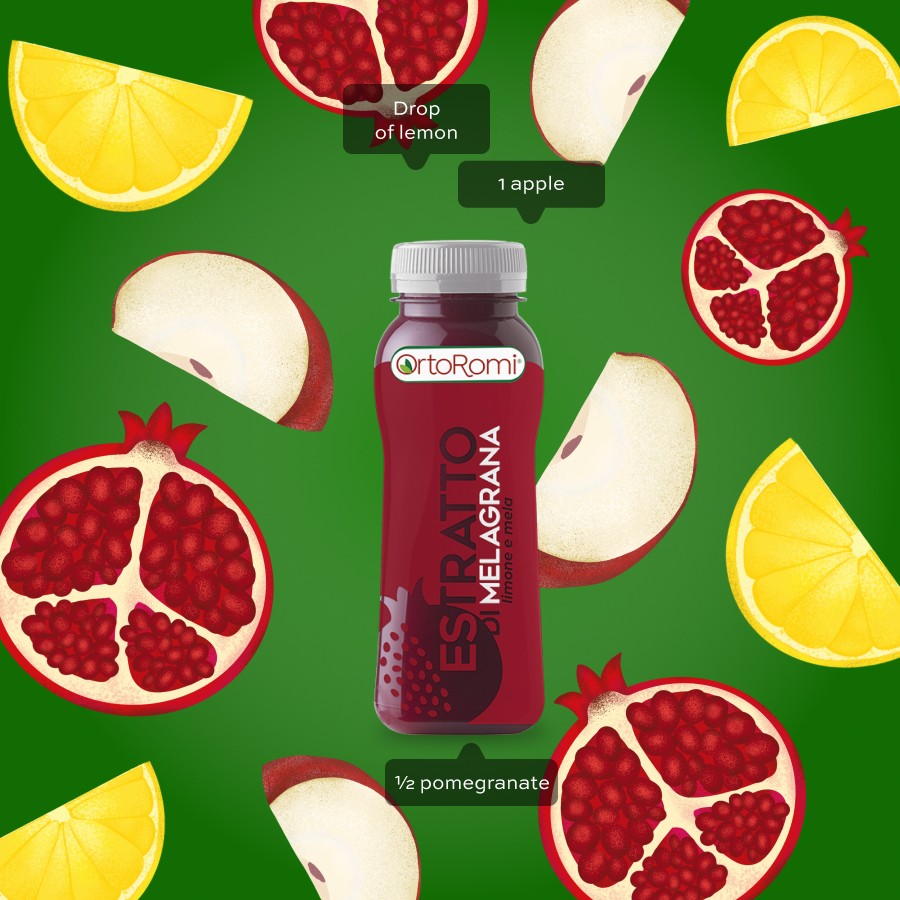 Benefits of the product
Ally of intestinal regularity thanks to a good amount of fiber, pomegranate contains vitamins and mineral salts useful for the proper functioning of our body.
Specifiche del prodotto
Pomegranate 54%, apple 44%, lemon 2%
Fresh fruit and vegetables
Cold pressed fruit and vegetables. Without any water, sugar, colorants nor preservatives
---
Up to 4H out of the refrigerators
Please store this product in the refrigerator, in order to respect the cold chain (may stay up to 4hrs outside the fridge)
---
Suitable for a vegan lifestyle
Suitable for a vegan lifestyle
---
100% recyclable packaging
Why we use plastic instead of glass? Because our slow juices are HPP processed. Glass bottles would not resist the required pressure in order to not activate pathogenic micro-organisms
---
HPP processed
Intact organoleptic qualities and nutritional properties, thanks to High Pressure Processing (HPP)
(Average values per 100g)
---
---
Fats
<0,5 g of which fatty acids <0,1 g
---
Carbohydrates
11,7 g of which sugars 11,6 g
---
---
---
---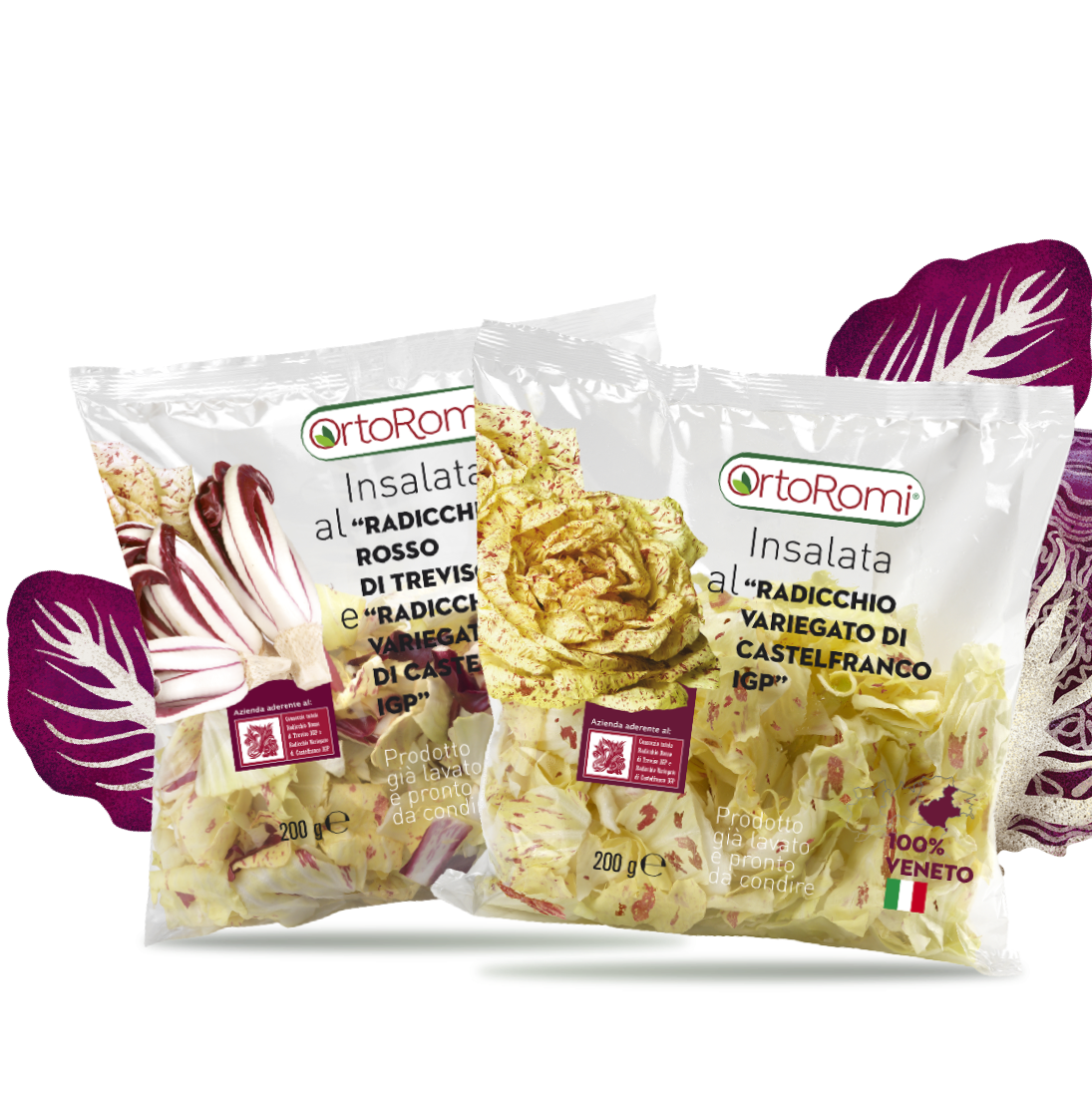 OrtoRomi
Transparency
Quality and authenticity without forgetting the taste. We guarantee you top quality products that preserve all the properties of the raw materials from which they are born. These products have a natural and genuine taste, because they are made with the best fruit and vegetables available. Our quality commitment throughout the supply chain ensures that our products meet your needs as an attentive and aware consumer but also as a good food lover.
Discover our values