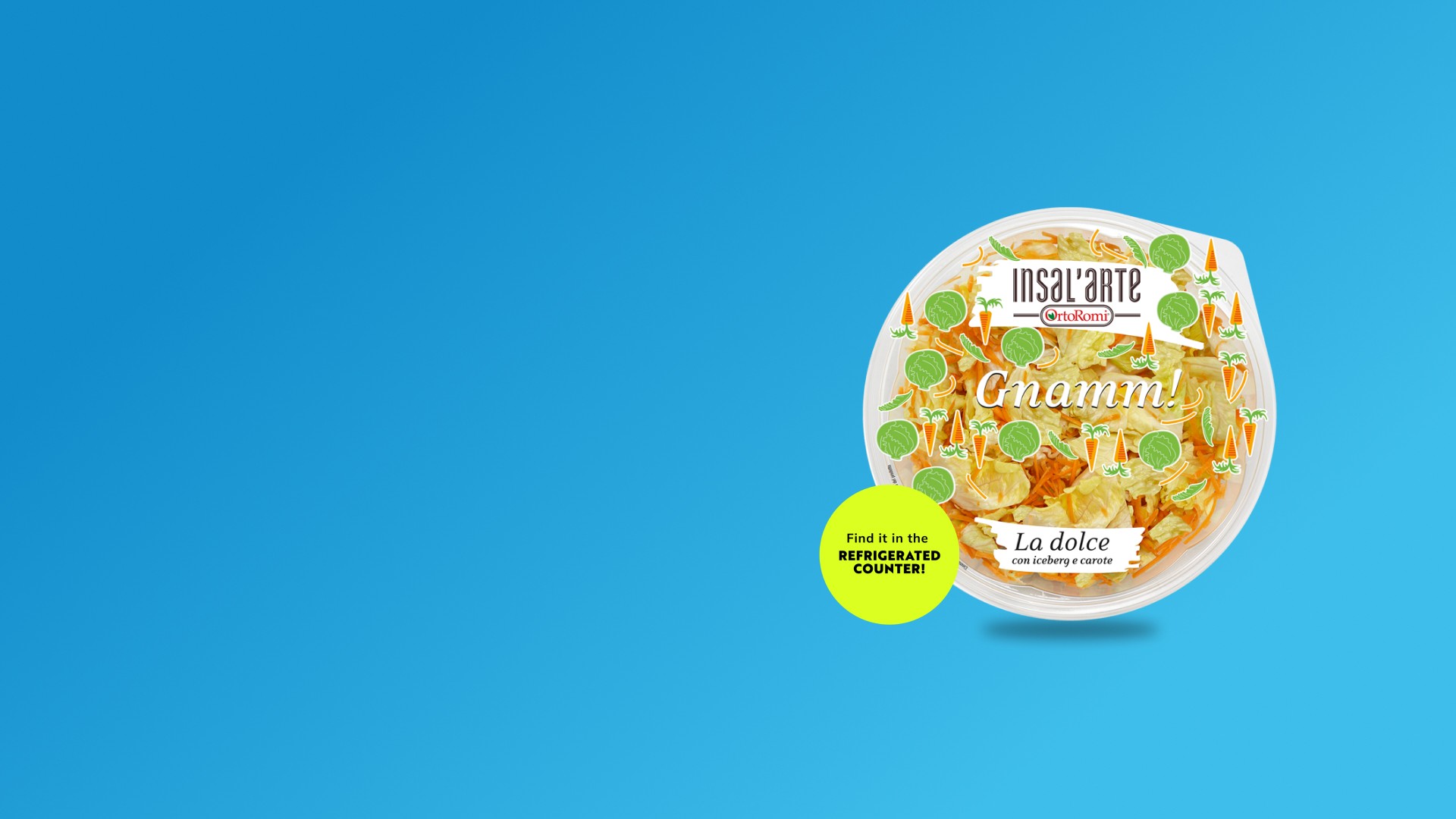 OrtoRomi
La dolce mix
Tasty salads by OrtoRomi ideal for a light lunch break.
150g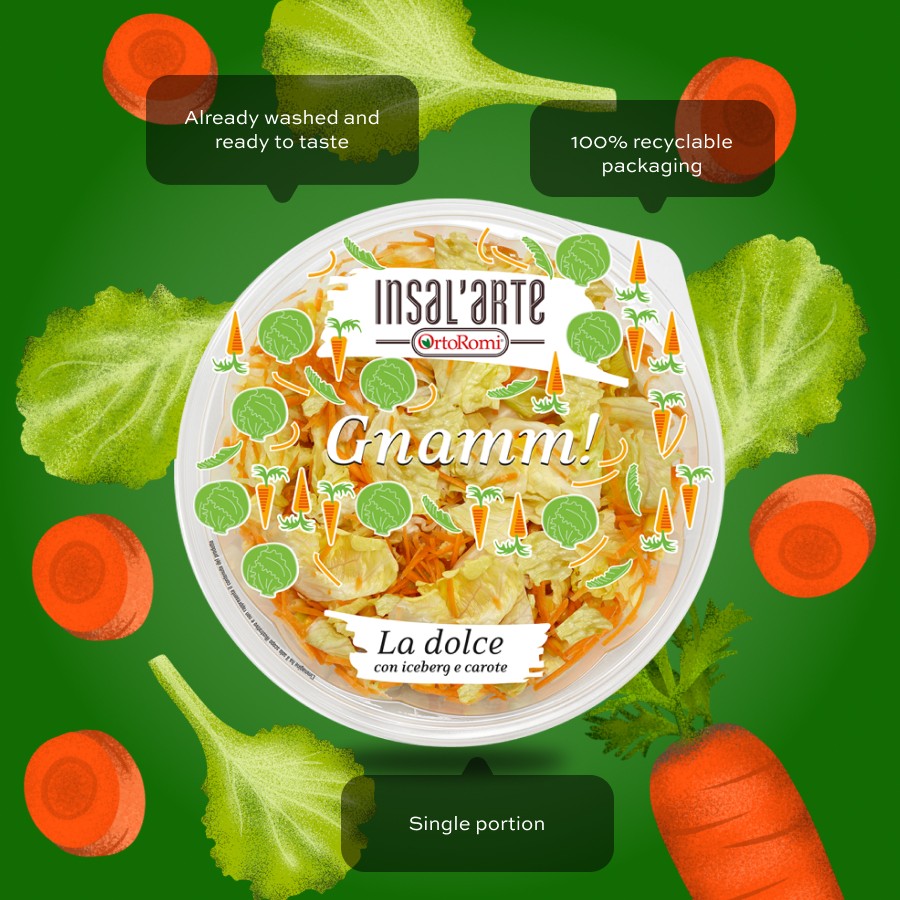 Benefits of the product
Sweet corn is a source of beta-carotene and contains many minerals and vitamins, including vitamins A, C and E, selenium and manganese The rocket also contains vitamin K, useful for the well-being of bones and teeth and to keep the system healthy nervous
Product Specifications
chicory sugar loaf (26%), julienne carrots (23%), scarola lettuce (19%), sweet corn (17%), rocket salad (15%).
Fresh cut salad
Ready to eat fresh cut salad
---
Integrated crop management
OrtoRomi products are grown with Integrated Crop Management system that permit to cut down the use of chemical substances and to preserve the health of the consumer and the environment
---
Suitable for a vegan lifestyle
Suitable for a vegan lifestyle
---
To be stored in the refrigerator
Please store this product in the refrigerator, in order to respect the cold chain
(Average values per 100g)
---
---
Fats
<0,5 g of which fatty acids 0,1 g
---
Carbohydrates
3,9 g of which sugar 3,9 g
---
---
---
---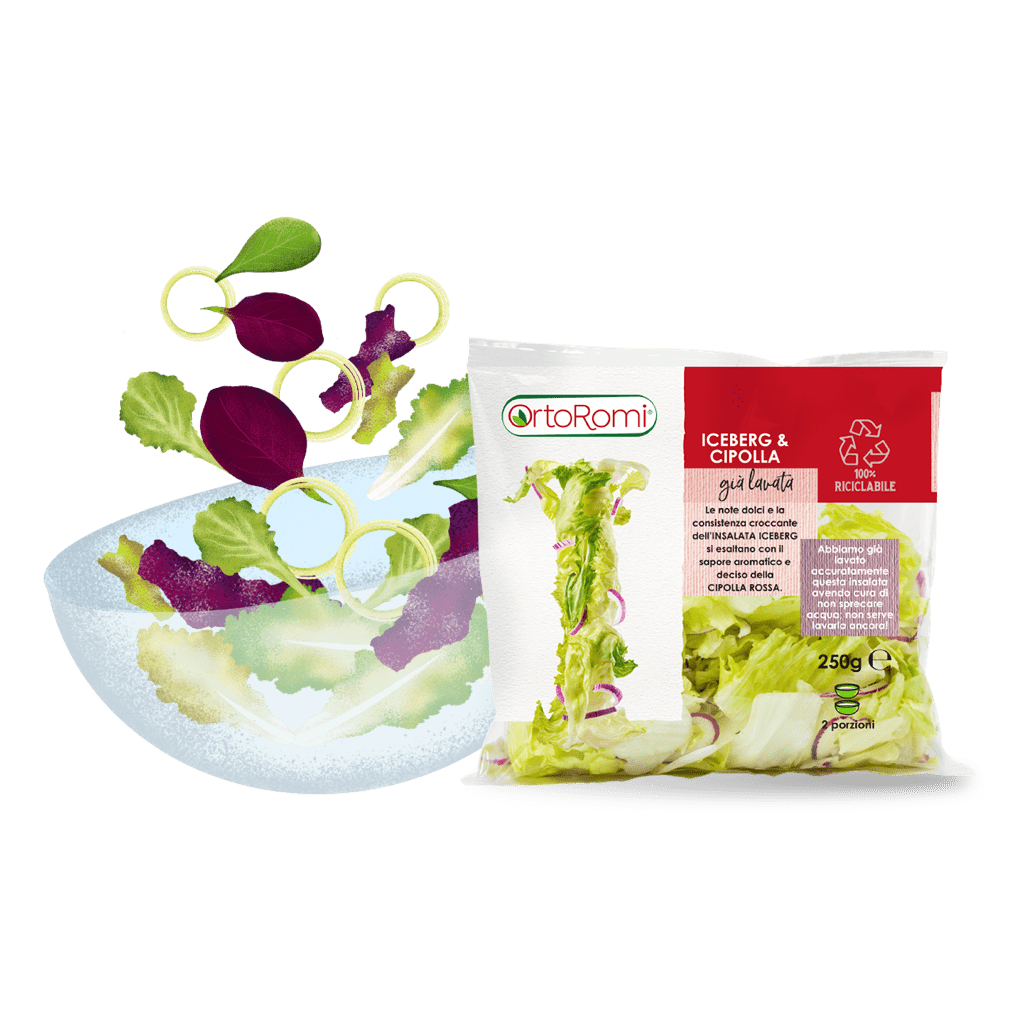 OrtoRomi
Healthy and ready to eat
Honesty, passion, commitment and dedication are the human values ​​shared by all the women and men working in our cooperative. We look to future generations starting from our history and our identity, placing our sense ​​of service and our know-how at the leading principle of the promise we make you every day as a citizen and consumer.
Discover our values