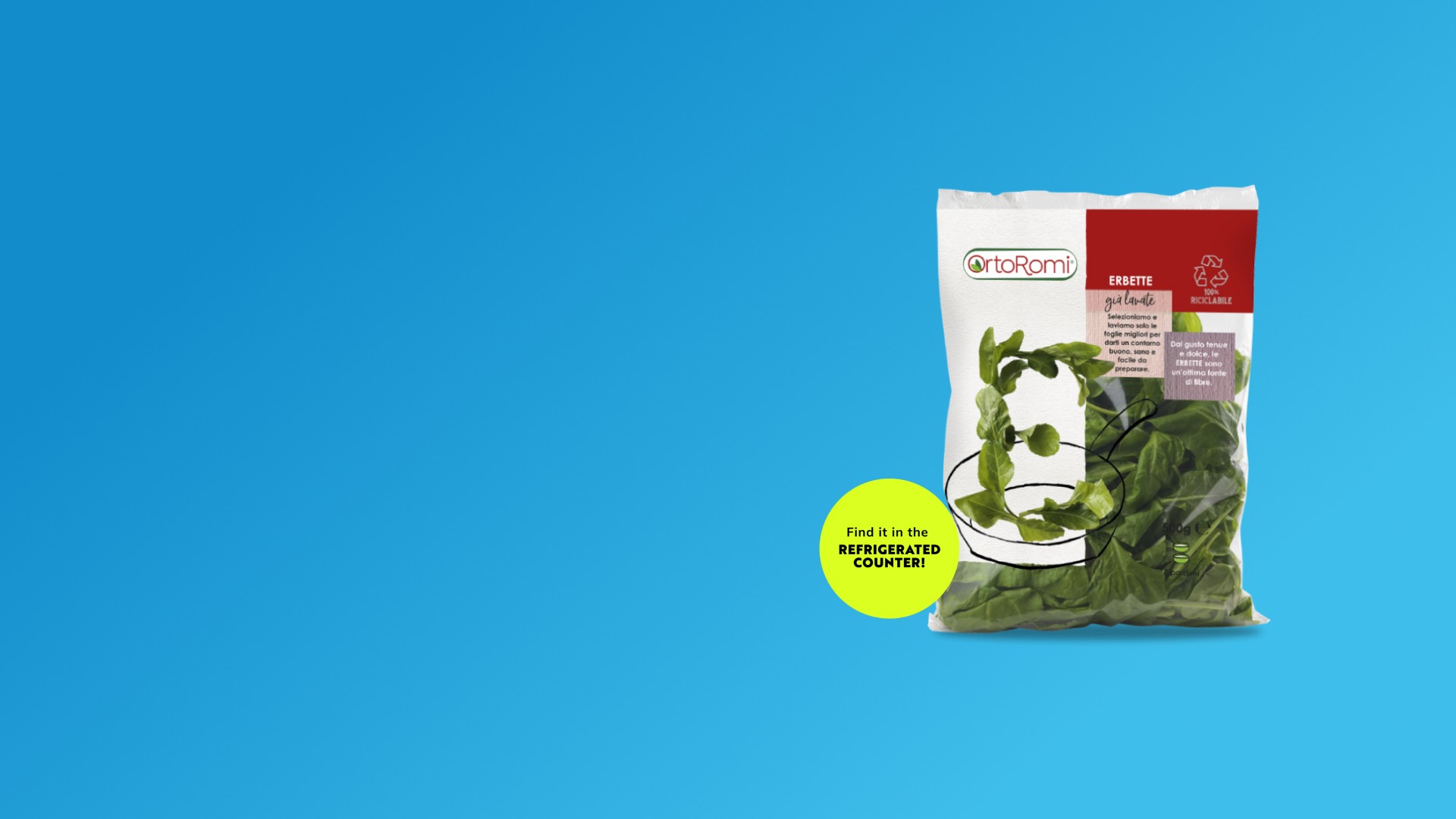 OrtoRomi
Beet
Cook it with a clove of garlic, minced onion and serve it with toasted pine nut.
500g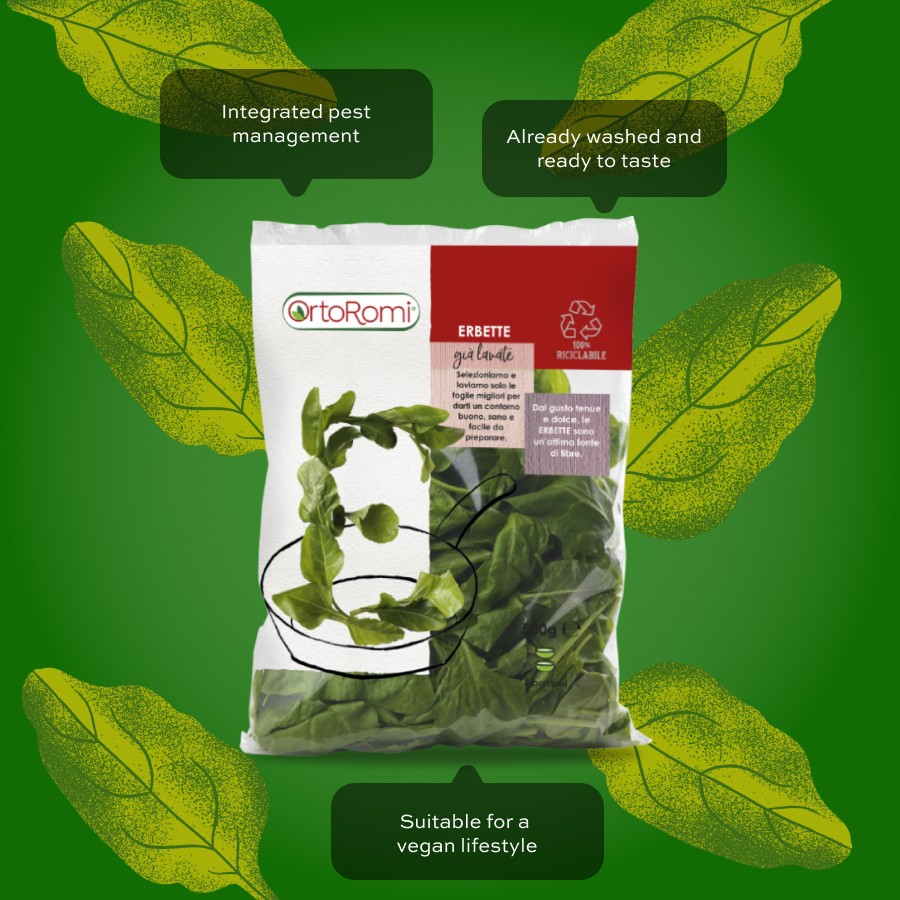 Benefits of the product
Beet is rich in calcium and vitamin K. It also contains potassium and provides a good contribution of fibers, allies of intestinal regularity
Specifiche del prodotto
Fresh cut salad
Ready to eat fresh cut salad
---
Integrated crop management
OrtoRomi products are grown with Integrated Crop Management system that permit to cut down the use of chemical substances and to preserve the health of the consumer and the environment
---
Suitable for a vegan lifestyle
Suitable for a vegan lifestyle
---
To be stored in the refrigerator
Please store this product in the refrigerator, in order to respect the cold chain
---
100% recyclable packaging
From plastic, as from glass and paper, it is possible to give life to a new object, if given in the appropriate bins. Learn to differentiate and change our lifestyle, giving new life to waste
(Average values per 100g)
---
---
Fats
0,5 g of which fatty acids 0,0 g
---
Carbohydrates
2,8 g of which sugars 2,8 g
---
---
---
---
---
kitchen ideas
Endless opportunities to get to know the best products for an always tasty and healthy diet
kitchen ideas
Published 1 year Ago
Come farcire le piadine? Ecco il ripieno giusto!
È la regina dello street food italiano, caposaldo della cucina tipica romagnola e, secondo diverse ricerche, la più amata del web: stiamo parlando della piadina, la tonda sfoglia che ha conquistato cuore e palato di milioni di persone. La sua ricetta affonda l...
Find More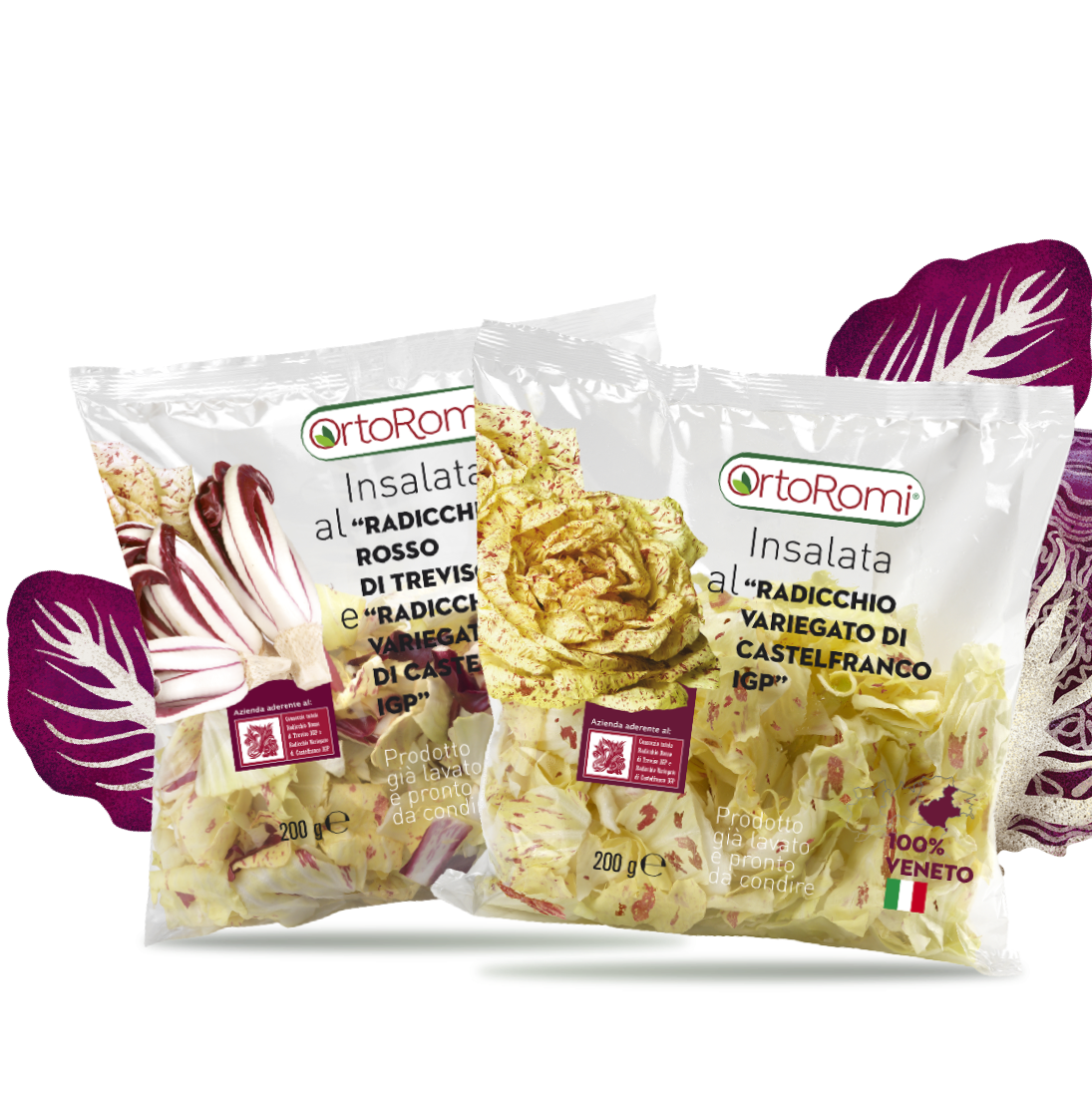 OrtoRomi
Transparency
Quality and authenticity without forgetting the taste. We guarantee you top quality products that preserve all the properties of the raw materials from which they are born. These products have a natural and genuine taste, because they are made with the best fruit and vegetables available. Our quality commitment throughout the supply chain ensures that our products meet your needs as an attentive and aware consumer but also as a good food lover.
Discover our values