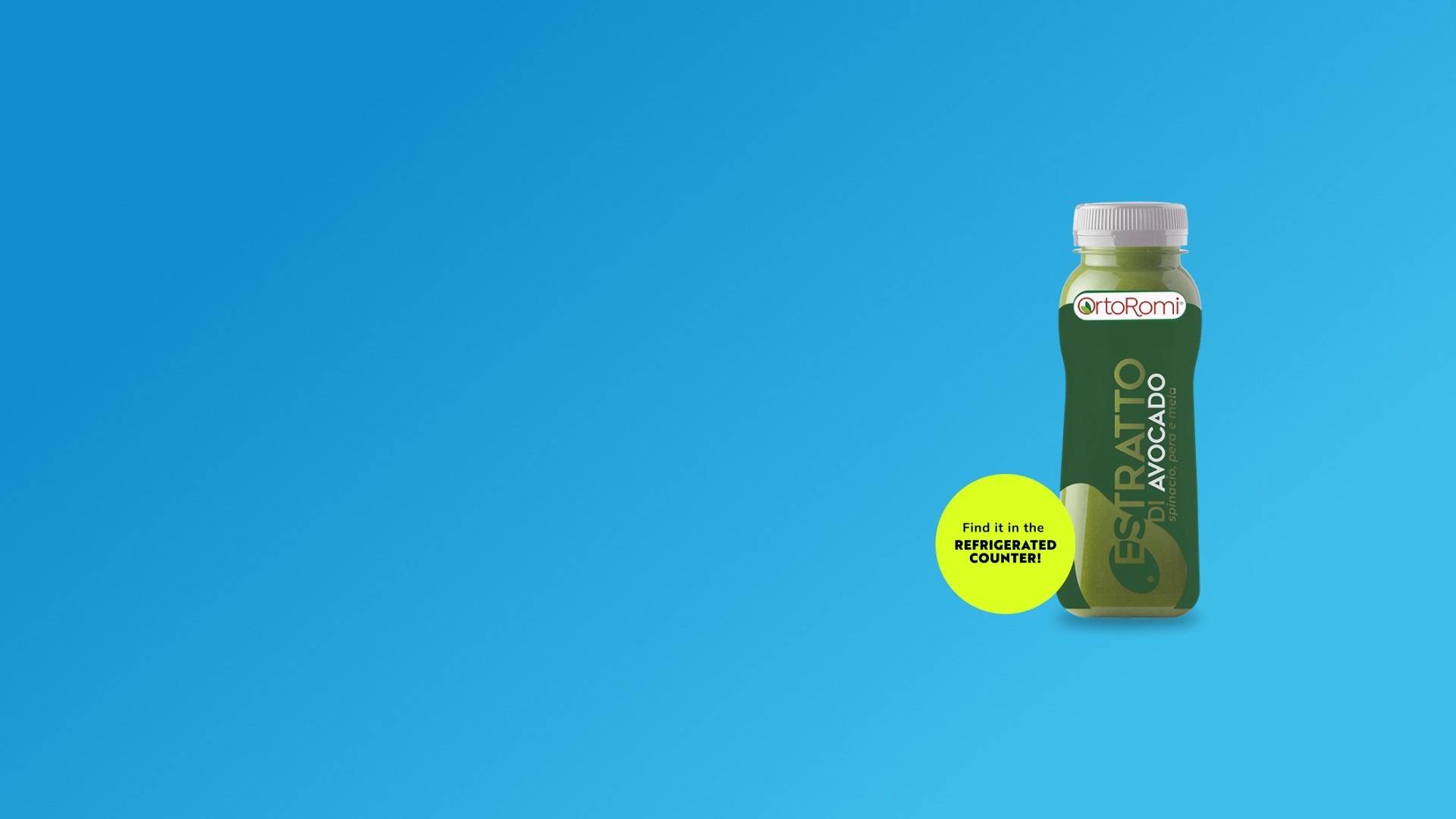 OrtoRomi
Avocado
Avocado slow juices is ideal after your daily workout, try it mixed with apple, spinach and pear.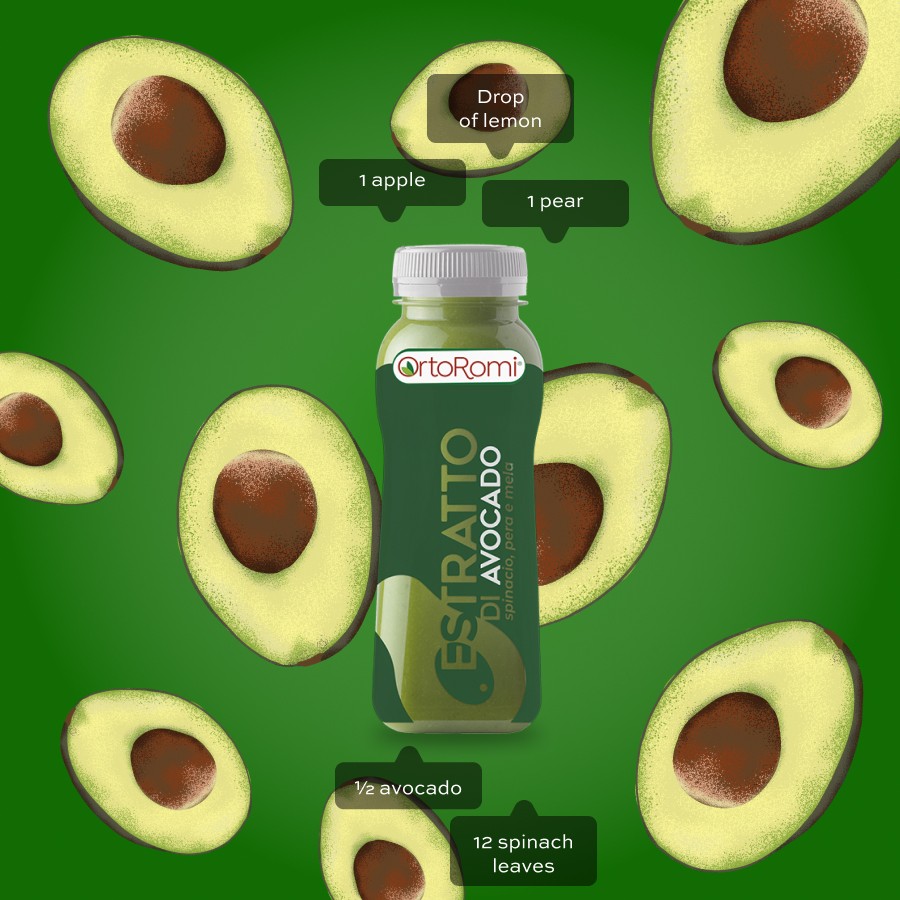 Benefits of the product
Avocado is rich in vitamins C, E, B3, B2 and B1. It is also a source of potassium, phosphorus, calcium, iron and sodium.
Product Specifications
Apple 47%, pear 25%, avocado 20%, baby spinach 8%
Fresh fruit and vegetables
Cold pressed fruit and vegetables. Without any water, sugar, colorants nor preservatives
---
Up to 4h out of the refrigerator
Please store this product in the refrigerator, in order to respect the cold chain (may stay up to 4hrs outside the fridge)
---
HPP processed
Intact organoleptic qualities and nutritional properties, thanks to High Pressure Processing (HPP)
---
100% recyclable packaging
Why we use plastic instead of glass? Because our slow juices are HPP processed. Glass bottles would not resist the required pressure in order to not activate pathogenic micro-organisms
(Average values per 100g)
---
---
Fats
3,1 g of which fatty acids 0,8 g
---
Carbohydrates
10,1 g of which sugars 9,4 g
---
---
---
---
---
kitchen ideas
Endless opportunities to get to know the best products for an always tasty and healthy diet
kitchen ideas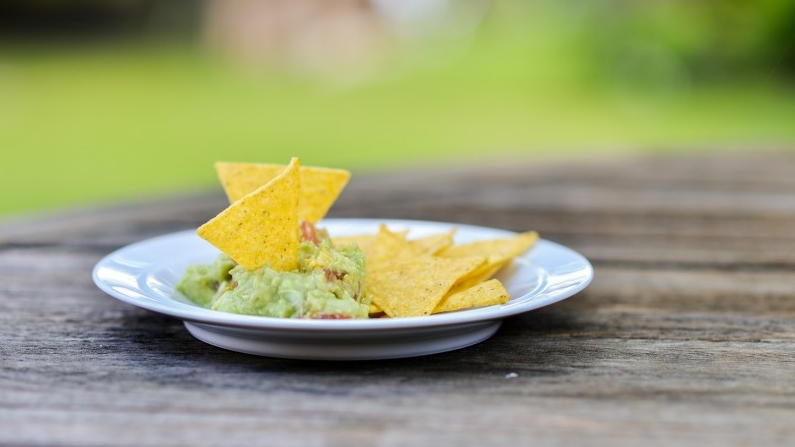 Published 10 Months Ago
Ricetta Originale Guacamole: come si fa e ingredienti
Il guacamole è ormai molto diffuso anche nella nostra cucina. Ecco la ricetta originale del guacamole con tutti gli ingredienti e il procedimento esatto
Find More
kitchen ideas
Published 10 Months Ago
Frutta estiva: tutti i benefici per la salute
La bella stagione ha tanti aspetti positivi, e tra questi sicuramente la frutta estiva ha un posto d'onore. Pesce, prugne, ciliegie, albicocche, ma anche anguria, melone e fichi oltre a essere buonissimi hanno tantissimi beneficia per la salute.
Find More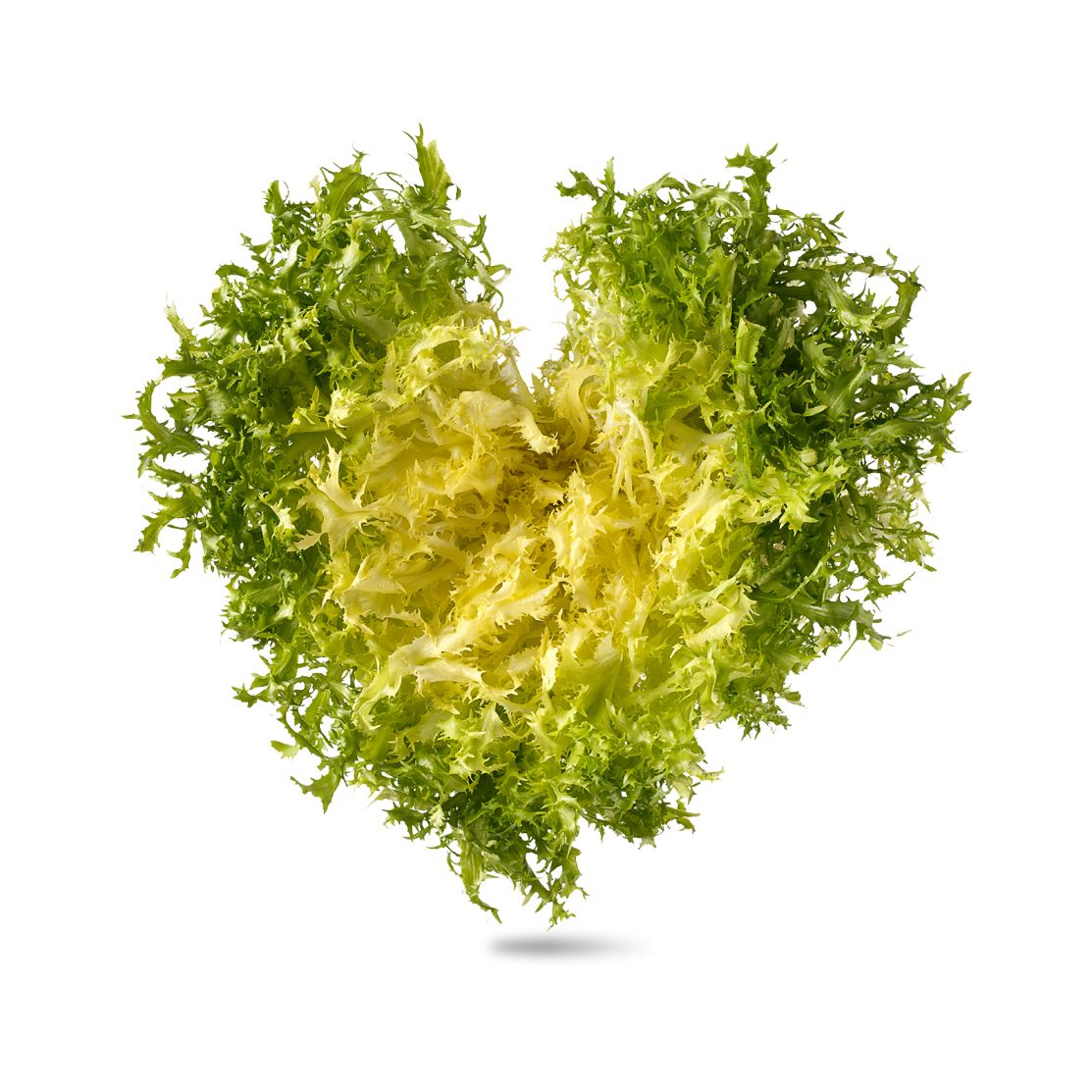 OrtoRomi
Well-being
Thanks to our cooperative identity, we oversee the entire production chain, from the farms to the finished product that you can find every day on the shelves of your trusted supermarket. By virtue of this, we are able to guarantee maximum traceability, qualitative excellence and rigorous hygiene and health safety, in full compliance with environmental sustainability.
Discover our values