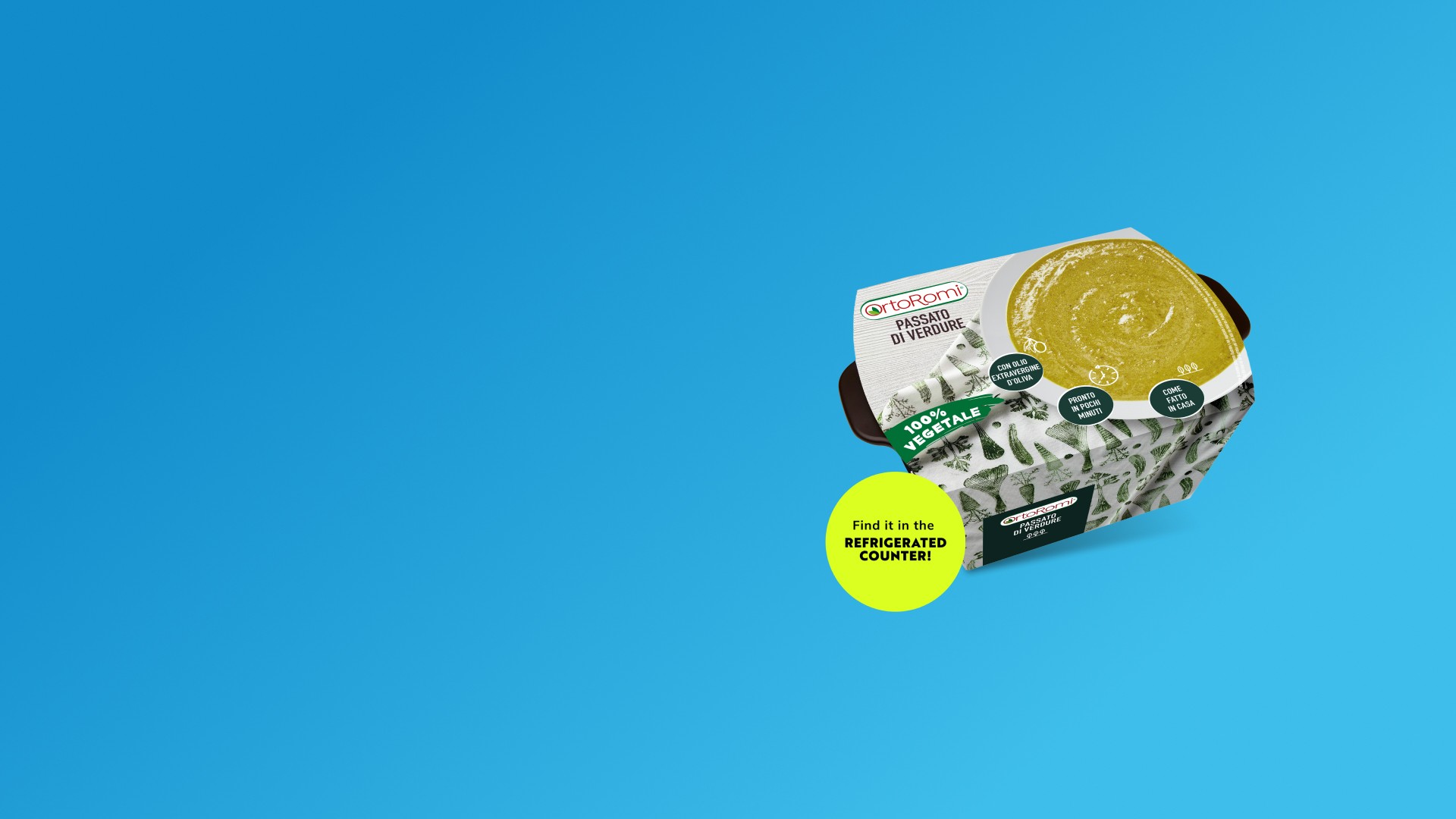 OrtoRomi
Vegetables mashed soup
Delicate vegetable puree, suitable for adults and children, ideal for a quick meal but rich in nutrients.
310g and 620g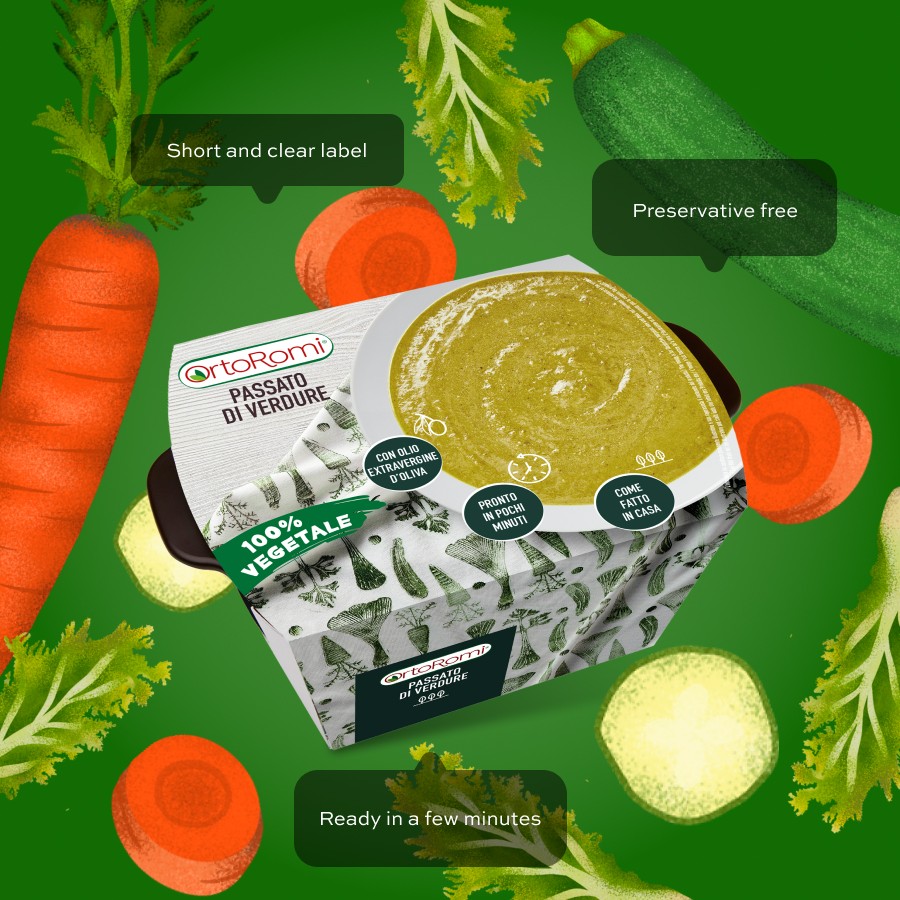 Benefits of the product
A mix of vegetables rich in fiber, ready to be enjoyed as an out-of-home solution for lunch or for a quick and carefree dinner.
Product Specifications
Water, potatoes, carrots, courgettes, chard, onion, leek, celery, spinach, cannellini and borlotti beans, extra virgin olive oil and salt.
It may contain traces of cereals containing gluten, milk and derivatives, sulfur dioxide and fish.
Ready to heat fresh soup
In a pot: 5 minutes while stirring. In the microwave, once the film is removed: 4 minutes at 900w, mixing after 2 minutes
---
100% recyclable packaging
From plastic, as from glass and paper, it is possible to give life to a new object, if given in the appropriate bins. Learn to differentiate and change our lifestyle, giving new life to waste
---
No glutamate nor preservatives
Without any glutamate nor preservatives. An homemade dish ready to taste
---
Easy-peel
Easy-peel film, without the aid of a knife
(Average values per 100g)
---
---
Fats
1,7 g of which fatty acids 0,4 g
---
Carbohydrates
9,4 g of which sugars 1,6 g
---
---
---
---
---
kitchen ideas
Endless opportunities to get to know the best products for an always tasty and healthy diet
kitchen ideas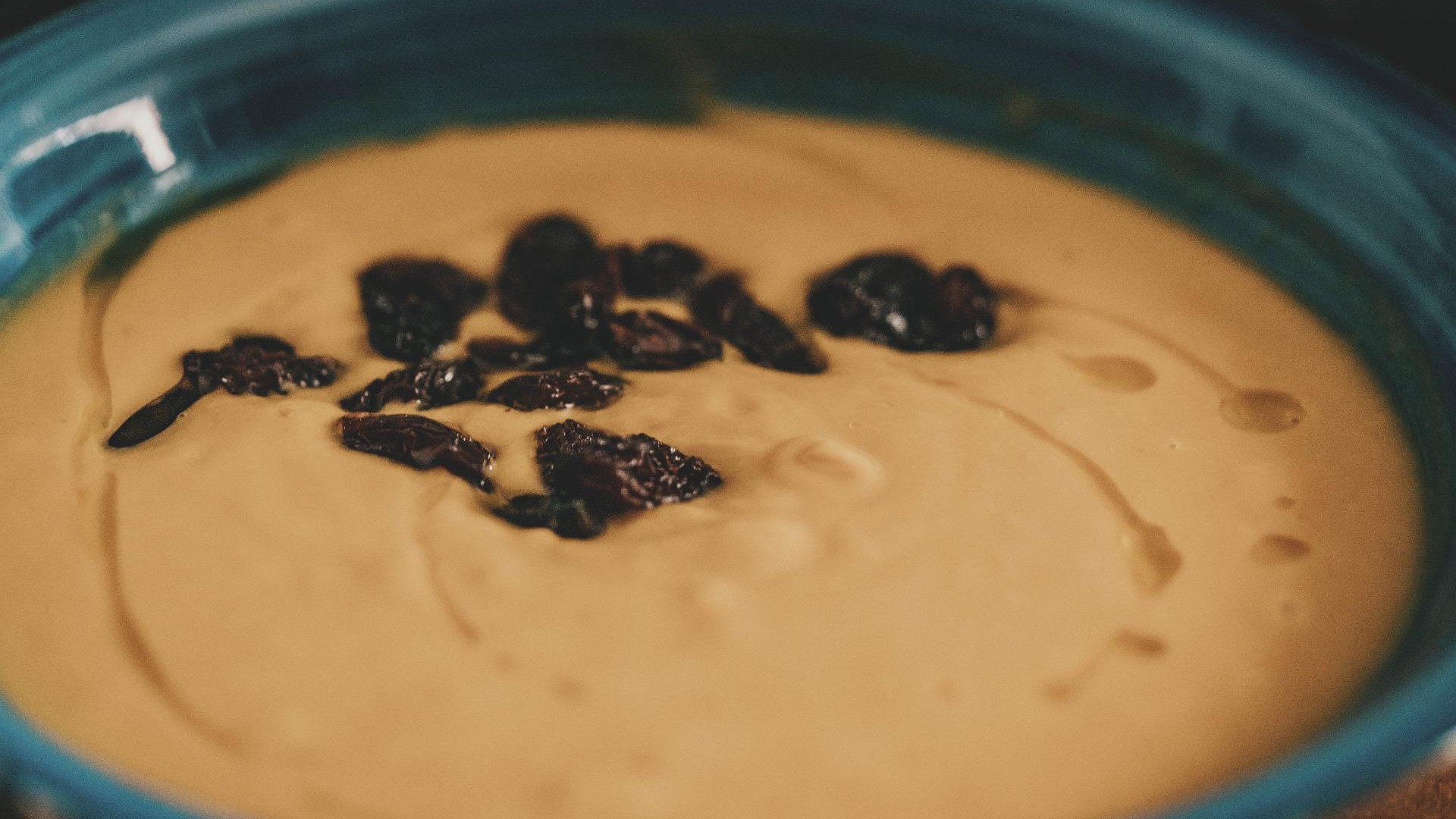 Published 4 Months Ago
Come fare il Passato di Verdure: ricetta e consigli
Il passato di verdure è un "comfort food" per ogni stagione. Per ottenerlo vellutato e cremoso, ottimo nella sua semplicità o arricchito con qualche croccante crostino abbrustolito vi diamo la ricetta e qualche consiglio.
Find More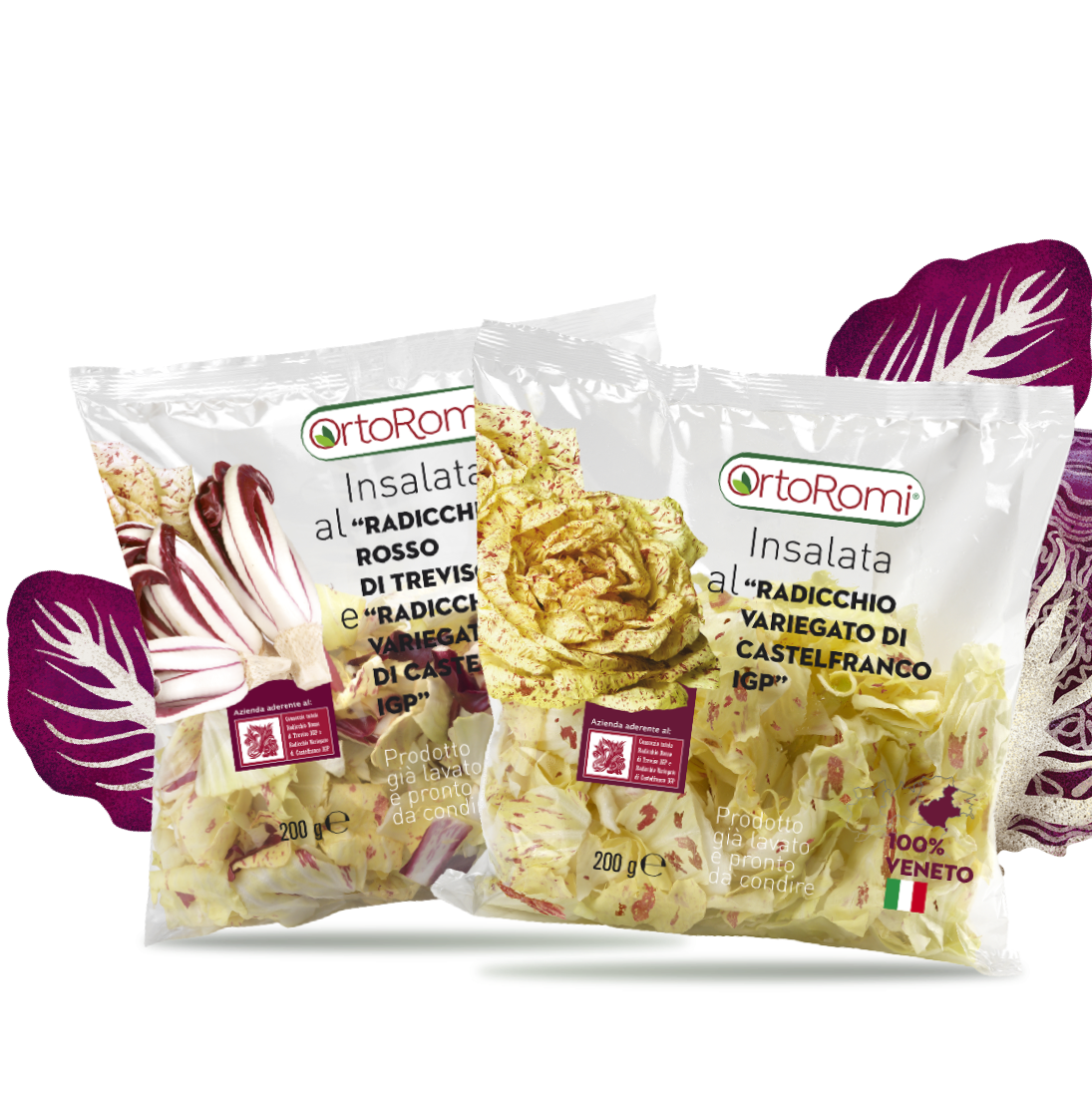 OrtoRomi
Transparency
Quality and authenticity without forgetting the taste. We guarantee you top quality products that preserve all the properties of the raw materials from which they are born. These products have a natural and genuine taste, because they are made with the best fruit and vegetables available. Our quality commitment throughout the supply chain ensures that our products meet your needs as an attentive and aware consumer but also as a good food lover.
Discover our values