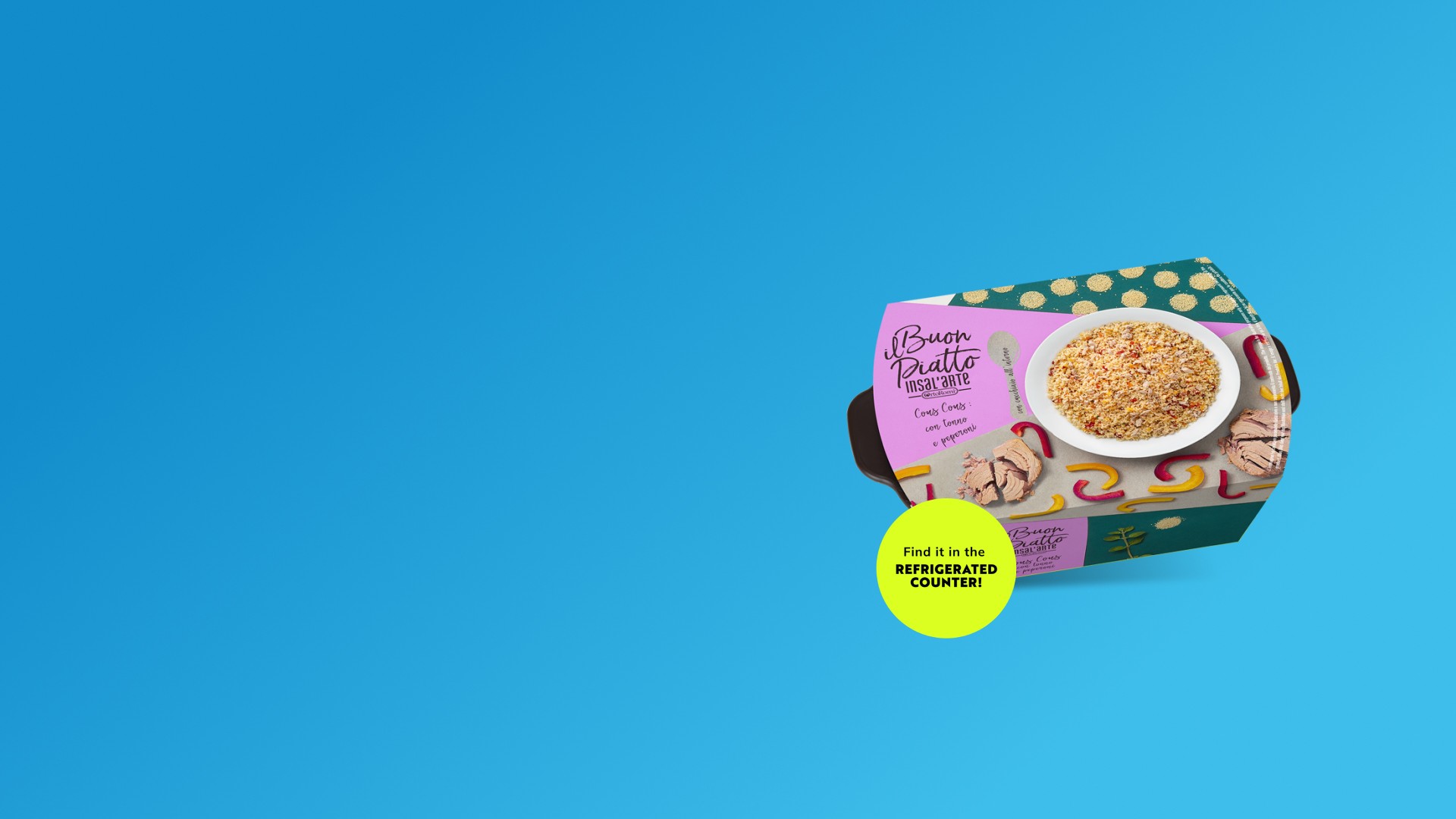 OrtoRomi
Cous Cous with tuna and peppers
From the oriental tradition, a ready dish with cous cous, fresh peppers and tuna for a complete and balanced meal.
220g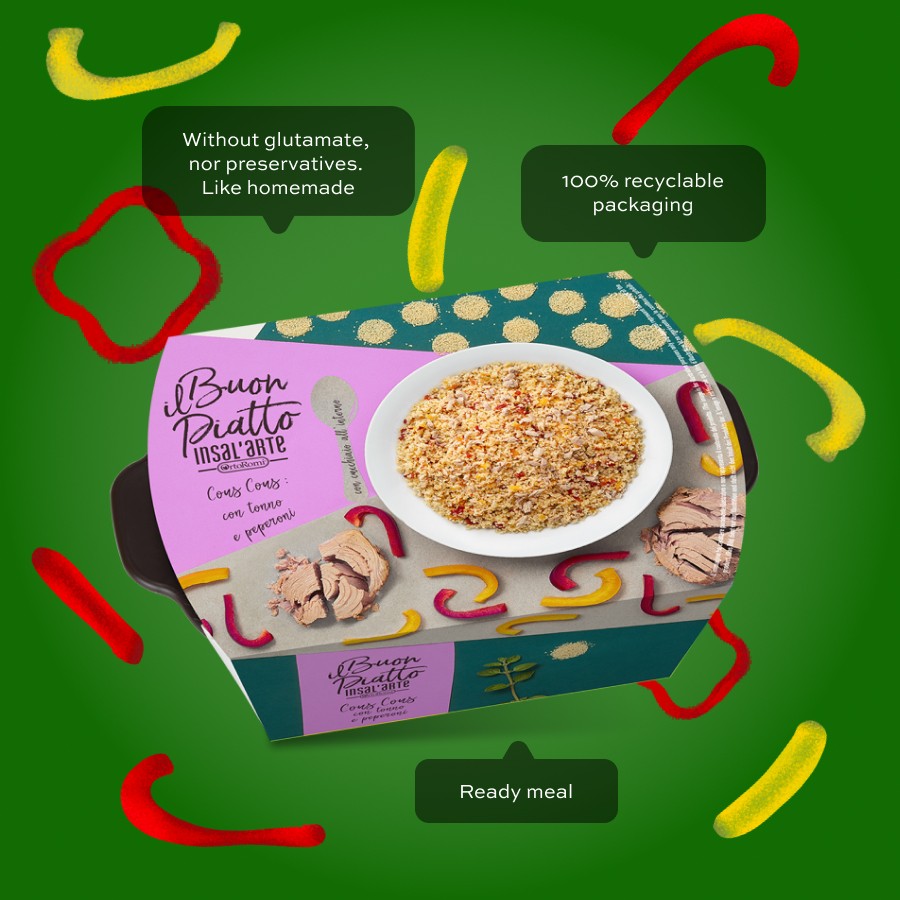 Benefits of the product
Tuna is an excellent source of protein and omega 3 fatty acids. Couscous or couscous is an excellent solution for quick meals, thanks to its high caloric value.
Product Specifications
31% Cous cous, 21% yellow peppers, 21% red peppers, 13% tuna, onion, extravirgin olive oil, salt and 0,4% oregano.
May contain traces of milk and milk products, sulphur dioxide and celery.
Ready to eat meal solution
High quality ingredients for a ready to eat meal, to may be enjoyed warm or straight from the refrigerator. A practical spoon and napking is included
---
Easy-peel
Easy-peel film, without the aid of a knife
---
No glutamate nor preservatives
Without any glutamate nor preservatives. Like a homemade side dish
---
100% recyclable packaging
From plastic, as from glass and paper, it is possible to give life to a new object, if given in the appropriate bins. Learn to differentiate and change our lifestyle, giving new life to waste
(Average values per 100g)
---
---
Fat
8,2 g of which saturated fat 1,3 g
---
Carbohydrates
24,6 g of which sugar 3,3 g
---
---
---
---
---
kitchen ideas
Endless opportunities to get to know the best products for an always tasty and healthy diet
kitchen ideas
Published 3 years Ago
Cos'è il bulgur? La tradizione mediorientale
Con l'esotico nome bulgur si indica una miscela di grani duri prodotti a partire da frumento integrale, che viene fatto germogliare, cotto a vapore, essiccato e infine macinato. In base al tipo di macinatura si suddivide il bulgur in tre diverse categorie: que...
Find More
kitchen ideas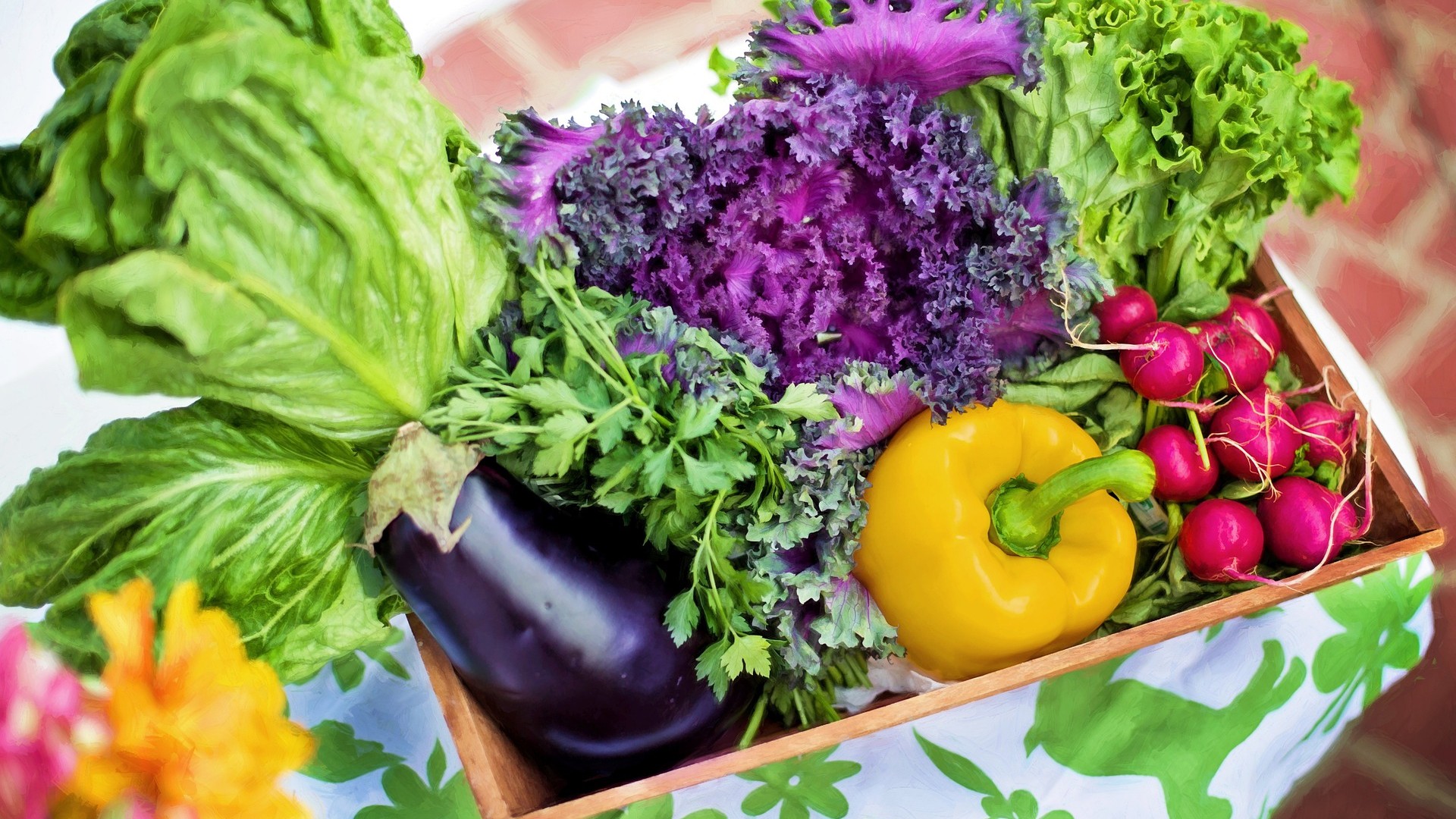 Published 1 Month Ago
Verdure di stagione di ottobre: quali sono
Ogni cambio di mese sul calendario è un ottimo pretesto anche per cambiare ciò che mangiamo. Ecco quali sono le verdure di ottobre da mettere nel piatto
Find More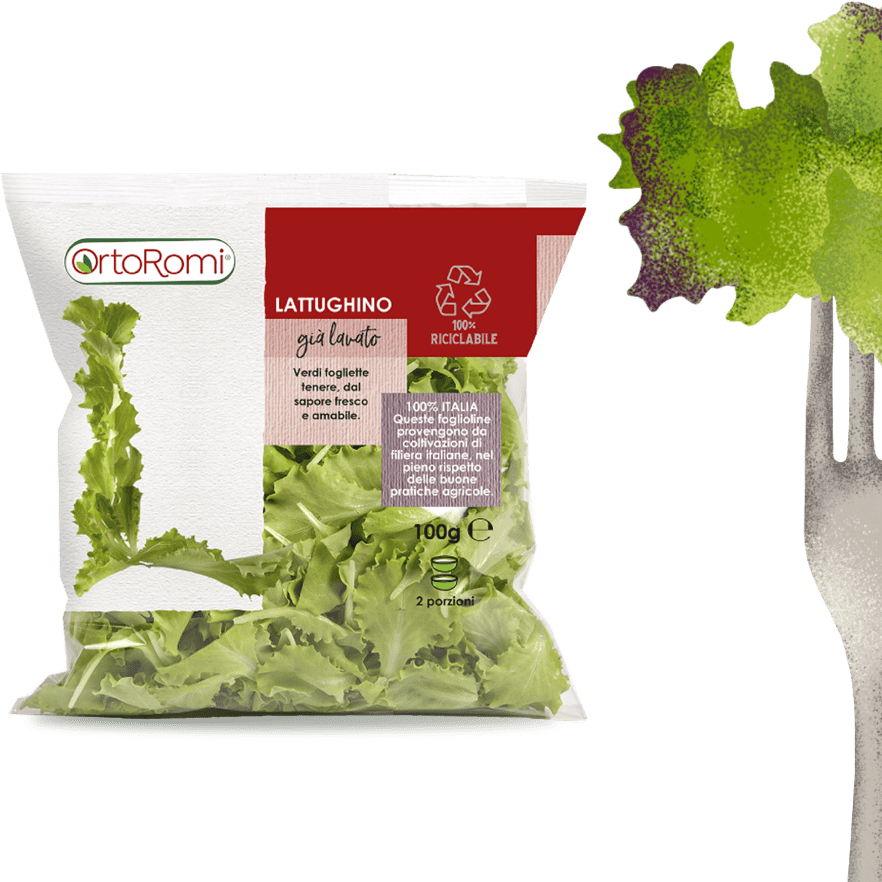 OrtoRomi
Freshness
We are committed every day to safeguarding nature by reducing our impact on the environment and the resources waste at every stage of production: in the work we do in our farms, in the cultivation techniques we use on the lands and in the selection of raw materials. But we did something more: we created completely edible products, without any waste, packed in 100% recyclable packaging mostly made with recycled materials.
Discover our values